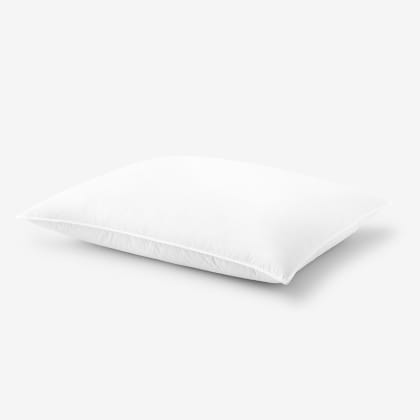 Down Pillows for Luxurious Comfort
Our extraordinarily soft down pillows are assembled using the same high-quality clusters as our down comforters. Wake up feeling rested and refreshed—our plush cushions are crafted for incredible comfort. For the ultimate in opulence, a plump goose down pillow is a superb option. An eco-friendly choice, organic down pillows are filled with plump, premium down, tucked within a smooth shell.
Choose the density to suit your sleep style: find the perfect support for stomach, back, or side sleepers. Our ethically sourced down is certified under the Responsible Down Standard (RDS) and comes from humanely treated birds. It's also thoroughly cleaned to remove impurities to create a hypoallergenic fill.