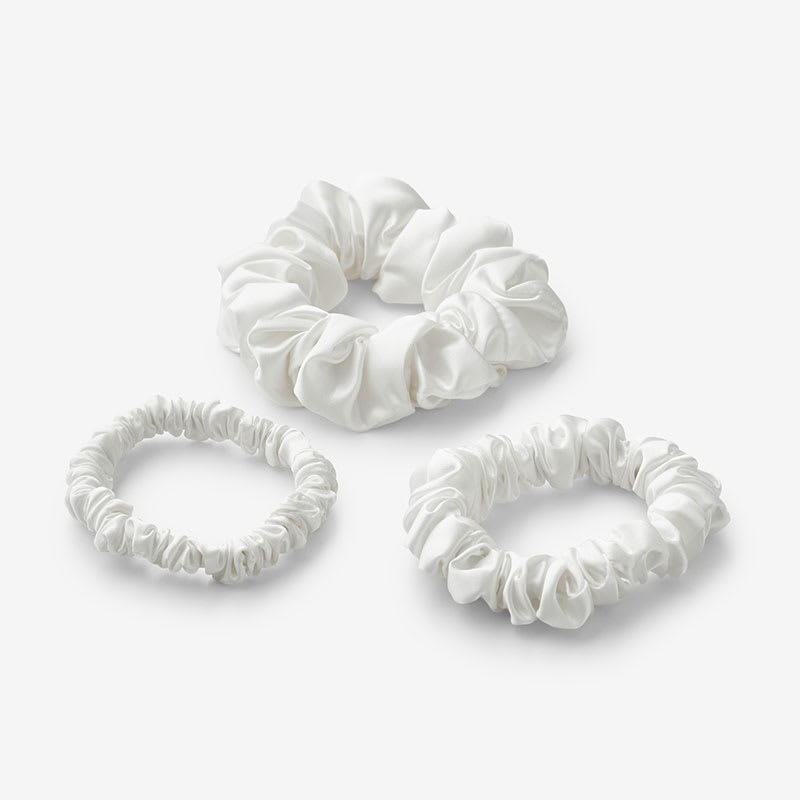 Silk Hair Scrunchies, Set of 3
Silk Hair Scrunchies, Set of 3
Product Overview
Keep your hair right, day or night. Typical hair elastics can damage delicate tresses, causing breakage and annoying creases. Our scrunchies, on the other hand, are handmade of pure mulberry silk, so they glide gently over your hair without tugging or pulling. Imported.
Product Details
Your hair will thank you after using these scrunchies
Glides smoothly over delicate tresses without tugging or breakage, while keeping hair hydrated and frizz free
Handmade of 100% mulberry silk
Set of 3
Thick, 22-momme weight is soft and durable, with a luminous shimmer
Naturally hypoallergenic fabric is a great choice for allergy sufferers
Imported
Size Information
7 in. circumference
Small: 1.2 in. wide
Medium: .8 in. wide
Large: .4 in. wide
Care Instructions
Hand wash in cold water only
Use only a pH neutral liquid detergent—no bleach
Lay flat or hang to dry, out of direct light
Do not iron
Product Glossary
Silk - Silk is a natural protein fiber that can be woven into textiles. It has excellent drape and a luxurious hand.