Cotton percale is one of the most popular fabrics for sheets and bedding. The benefits of this lightweight, breathable material make it a favorite option for hot sleepers and warm weather. Plus, its crisp hand and matte finish mimic the style you'd find in your favorite five-star hotel room. Explore our guide to learn what percale fabric is, what it's made from, and the benefits it can bring to a good night's sleep.
What is percale?
Percale is a type of plain-weave fabric used in bedding, sheets, and pillowcases. Percale's simple one-over, one-under weave results in its distinctive matte finish and crisp hand. Because of its lightweight, breathable nature, percale is a favorite fabric for warmer weather and those who tend to sleep hot.
What are percale bed sheets made of?
The highest-quality percale sheets and bedding are woven with soft, durable cotton or organic cotton threads. For the softest percale sheets, look for options made with combed cotton, whose threads have been ridded of impurities. Or, choose percale bedding made with Supima® cotton, which lends exceptional softness to percale duvet covers, sheets, and other bedding layers.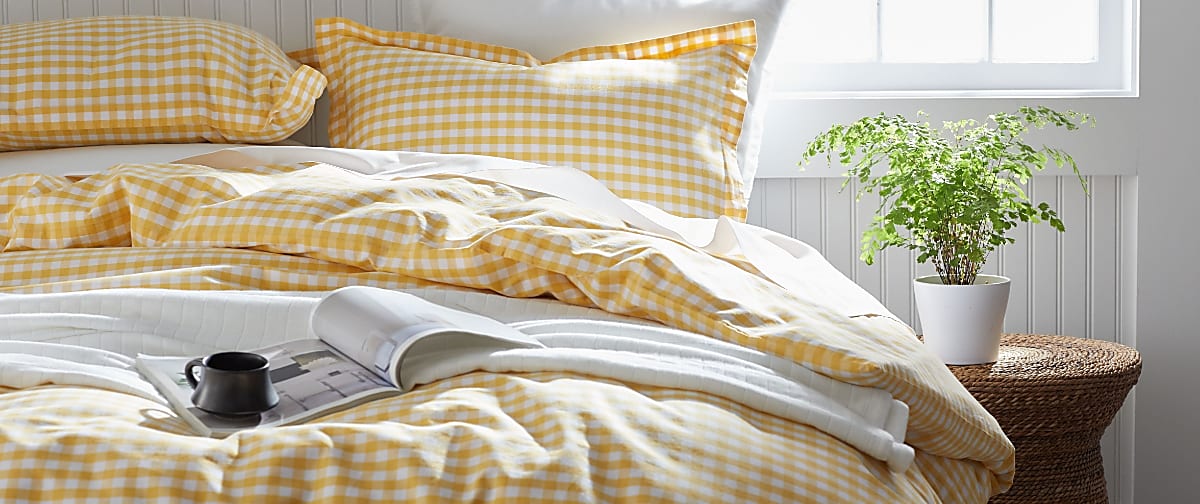 What is the best thread count for percale sheets?
To be considered percale, a woven fabric must have a thread count of at least 180, but the best percale sheets have a thread count of between 200 and 400.
Benefits of Percale
From comfort to durability, percale bedding's benefits have made it one of the most popular fabrics for hotels and homes alike. Consider these perks of cotton percale for any bedding layer:
Cool: Lightweight and breathable, cotton percale is an ideal fabric for warm-weather comfort. It's also a suitable option for hot sleepers when winter's chill sets in.
Soft: The same smooth weave that creates percale's characteristic crispness also makes it soft and cool to the touch. Plus, it gets softer every time it's washed.
Style: A matte finish not only gives cotton percale its sophisticated style, but it also allows colors and prints to pop. Bring color to the bedroom with patterned percale sheet sets, or choose classic white to capture that hotel-inspired aesthetic.
Durable: Cotton fibers are inherently durable, and percale's medium-tight weave resists snags and pilling. With proper care, high-quality percale sheets can last three to five years—or more.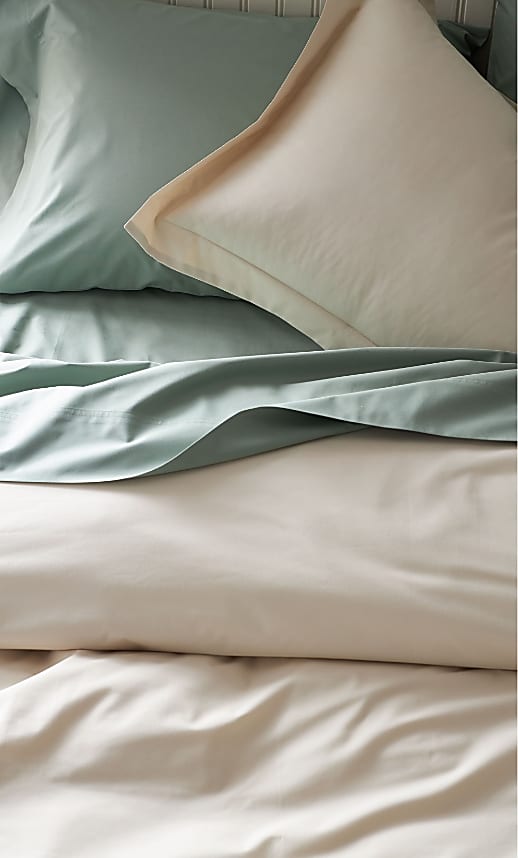 How to Wash Percale Sheets
When washing sheets, always follow the care instructions included with the product. In general, you can machine wash cotton percale sheets and bedding in cold water with a gentle detergent, then tumble dry on a low-heat setting. High temperatures can damage the fibers and cause pilling.
Do cotton percale sheets wrinkle?
Yes, percale sheets are more prone to wrinkles than more tightly woven fabrics such as cotton sateen. To minimize wrinkles, remove percale sheets from the dryer as soon as the cycle completes. Then, promptly fold—smoothing between each step—or place directly on the bed.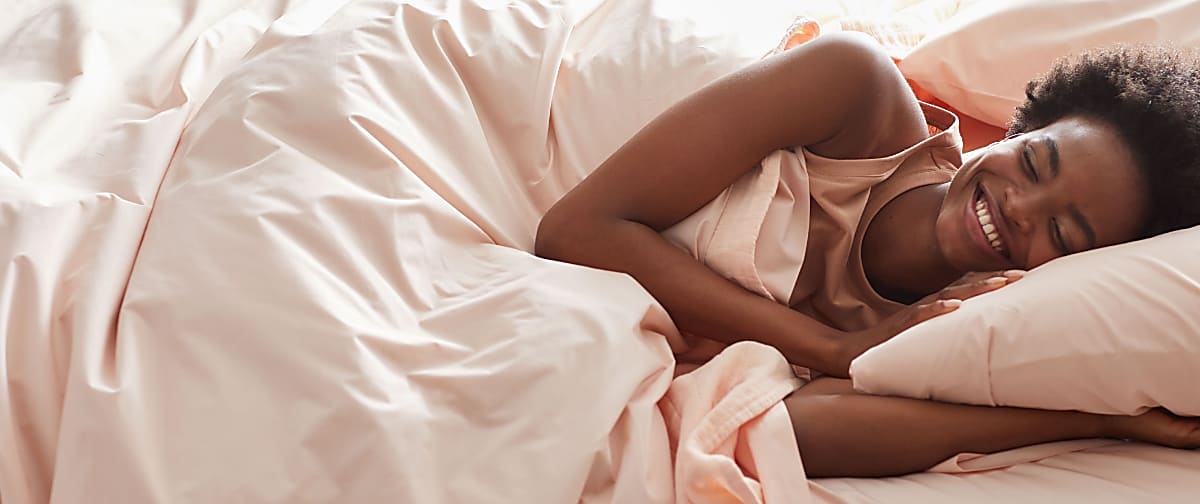 Cotton percale makes the perfect fabric for summer sheets and can also be a comfortable option year-round. Incorporate cotton percale in every bedding layer—from mattress covers to blankets—to create a soft, comfortable space for sleeping. For more bedding tips and ideas, explore our Inspiration Guide.