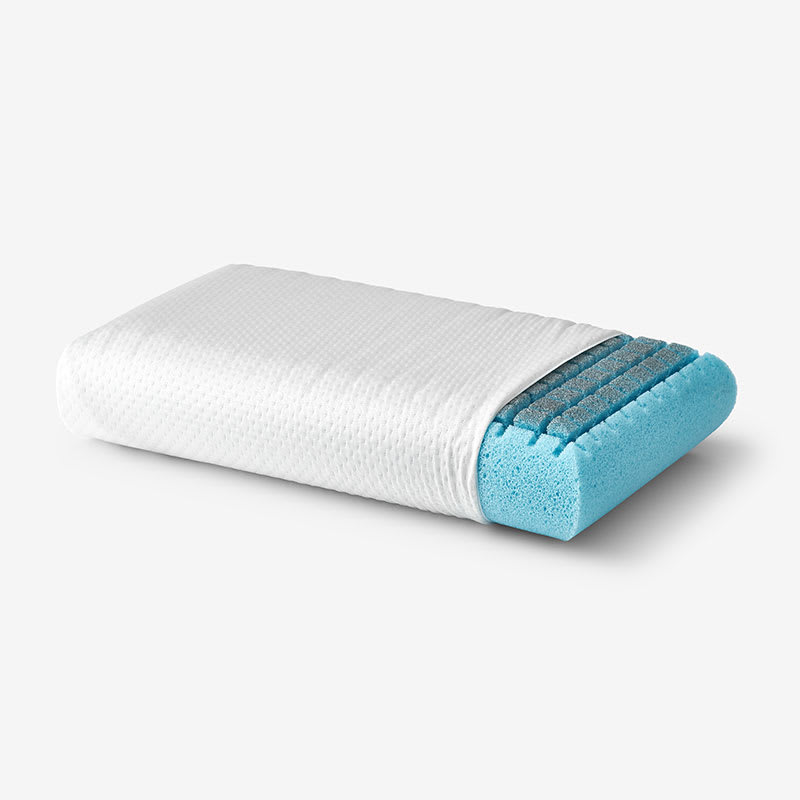 Blu Sleep Ceramo Pillow
Blu Sleep Ceramo Pillow
Product Overview
Take your sleep to the next level with the Blu Sleep Ceramo Pillow, made plush Air Memory foam coated with Bio-Ceramic gel. Crafted for optimum air flow and comfort this pillow not only supports you while you sleep—it reduces stress and fatigue, promotes muscle relaxation, increases blood circulation, and more. Powered by our own metabolism, bio-ceramic gel recycles and converts radiant body heat into infrared energy to supercharge your rest and restore your body.
Product Details
Fill: 100% Polyurethane Foam
Shell/Cover: 42% Polyolefin, 58% Polyester
Firmness: Medium
Bio-Ceramic Gel Coating has a cooling effect and returns far infrared energy back to your body which has many benefits:
Promote muscle relaxation
Reduce stress and fatigue
Increase blood circulation
Reduce joint inflammation
Promote vitality
Suitable for back, stomach, and side sleepers
Removable cooling cover
Made in Italy
Size Information
26.3 in. x 16.5 in. x 5.5 in.
Care Instructions
Please note: pillow must be washed inside the cover
Machine wash delicate cycle, spin cycle twice to remove excess water
Cold water only
Do not bleach
Tumble dry no heat
Do not iron