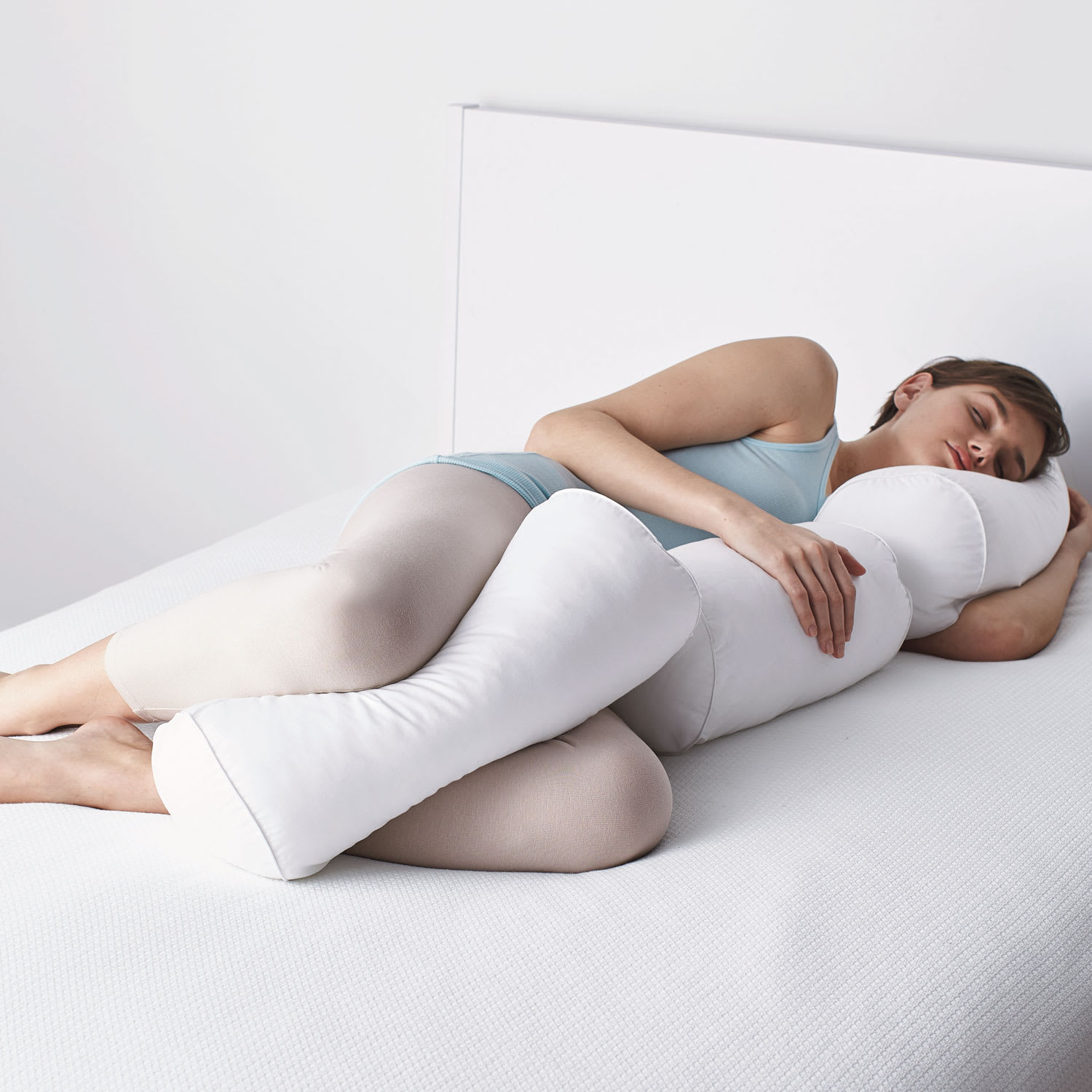 Multi-Position Body Posture Pillow
Assembled in The USA
Multi-Position Body Posture Pillow
Product Overview
Chiropractor designed, this tri-section body pillow helps improve the way you sit—and most importantly: how you feel—all while you sleep! The Multi-Position Body Pillow has flexible positioning with three flexible sections which conform to your body positions and provides support for the neck, hip, shoulder, knee, and lumbar sections of the body. Our ideal size makes it big enough to provide support, yet small enough so it won't take up the whole bed.
Product Details
Posture pillow for a better night's sleep.
Designed and made in the USA from patented filling material.
8 x 8 x 54
Cover made of 80% cotton and 20% polyester for comfort and durability
A body pillow that doesn't clump or lose shape.
Tri-section design allows full-body support.
Place the pillow into various positions to support key body areas
Helps your posture with sitting and/ or sleeping in bed.
Removable cover machine wash/dry
Designed and assembled in the USA
Care Instructions
Machine wash cold.
Tumble dry low.
Do not bleach.
Front load washer and dryer are recommended.