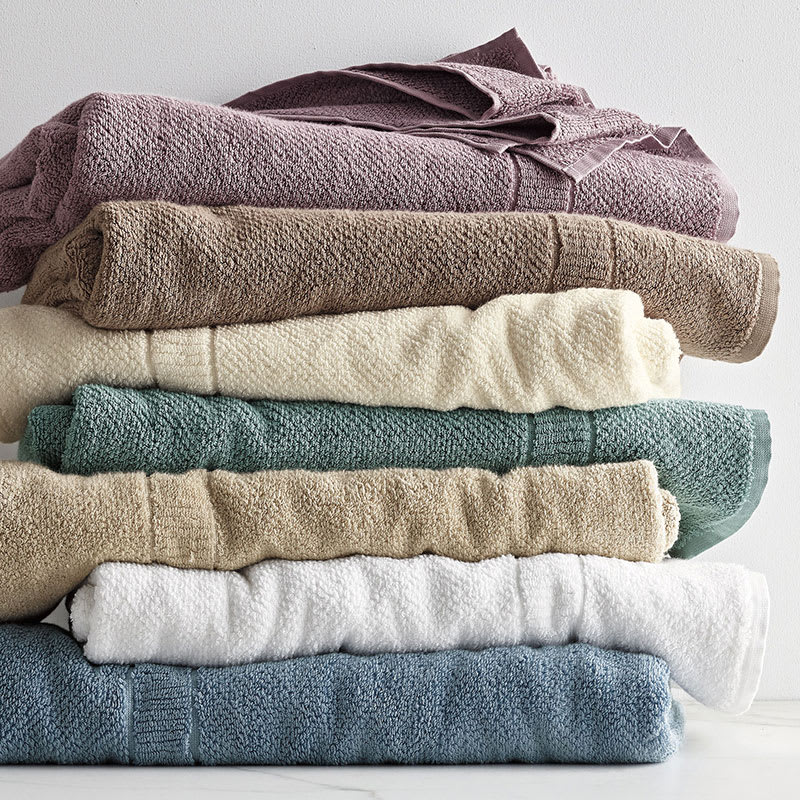 Company Cotton™ Rayon Made From Bamboo Cotton Bath Towel
Company Cotton™ Rayon Made From Bamboo Cotton Bath Towel
Item#
VJ53-WASH-MISTY-BLUE
Product Overview
This super soft and absorbent bath towels offer the best of both worlds—the silky feel and quick-drying benefits of rayon made from bamboo, combined with the fluff and softness of cotton.
Product Details
Super soft and absorbent bath towels
54% rayon made from bamboo and 46% combed cotton
550 GSM
Subtle pebble textured weave
Can be personalized with a monogram
Woven in Portugal
Size Information
Washcloth (Set of 2): 12 in. x 12 in.
Hand Towel: 16 in. x 30 in.
Bath Towel: 30 in. x 54 in.
Bath Sheet: 39 in. x 68 in.
Tub Mat: 20 in. x 30 in.
Care Instructions
Machine wash warm, gentle cycle
Do not bleach
Tumble dry low
Towel Tips
New towels tend to lint at first but after several washes, lint will diminish
Avoid household cleansers, facial cleansers, and toothpaste that contain Benzoyl Peroxide Retinol, Alpha Hydroxy acids, or Hydrogen Peroxide as these can cause color changes on the towel
Product Glossary
Combed Cotton - Removing short fibers and impurities from harvested cotton, makes combed cotton extremely soft and strong. It is the highest quality cotton available and the only cotton used at The Company Store.
GSM - Grams per square meter is the weight of a fabric if you take a one meter by one meter square piece and weight it in grams. A towel with higher GSM will be denser and more absorbent than a towel with low GSM. In a blanket or throw, a low GSM indicates lightweight.
Rayon Made From Bamboo - Rayon made from bamboo is moisture-wicking, antibacterial, hypoallergenic, and odor-resistant, making it ideal for bedding and towels. The bamboo plant is one of the world's most sustainable resources.
Item# VJ53-WASH-MISTY-BLUE