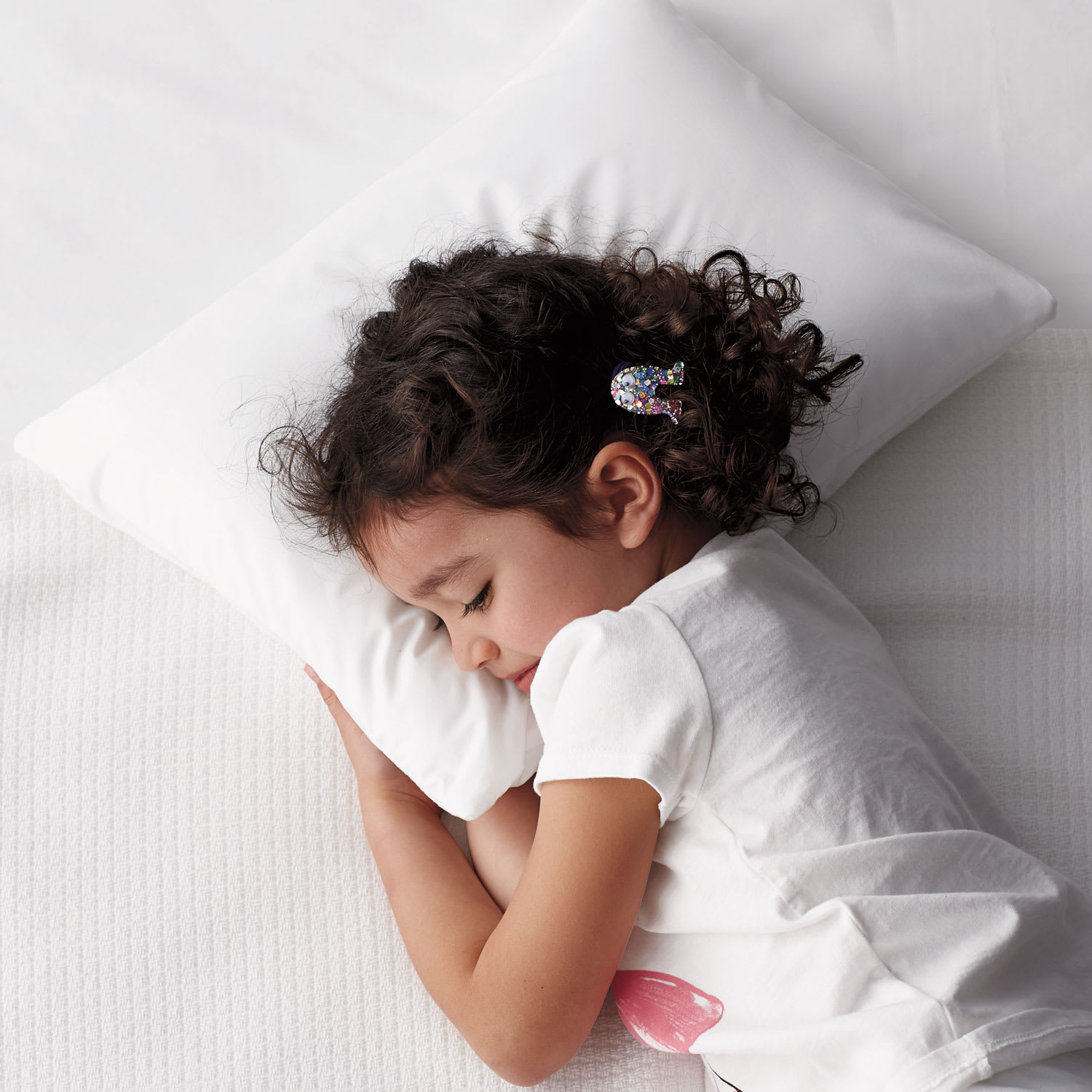 Dust Mite-Proof Toddler Cotton Pillow
Assembled in The USA
Dust Mite-Proof Toddler Cotton Pillow
Product Overview
Protect your children from dust mites and other allergens with this pillow for kids, ensuring a better night's rest. Sized for toddlers, the outer shell of this mite-proof pillow is sewn from a tightly woven 100% cotton that is so fine (mean pore size of 2.6 microns), even the smallest allergens cannot permeate it. Soft and breathable, the pillow is filled with a hypoallergenic synthetic fiber that mimics the loftiness of down for the ultimate in sleeping comfort.
Product Details
Mite-proof pillow for kids
300-thread count cotton shell
Soft, breathable, hypoallergenic cotton shell
Tightly woven with a pore size of 2.6 microns to prevent the smallest allergens from permeating
Mite-proof casing completely envelops the pillow with a fabric so tightly woven that even cat dander and dust mites cannot penetrate, but remains breathable and cool to the touch.
Hypoallergenic synthetic fill mimics the loft and softness of down
Machine wash
Made in the USA.