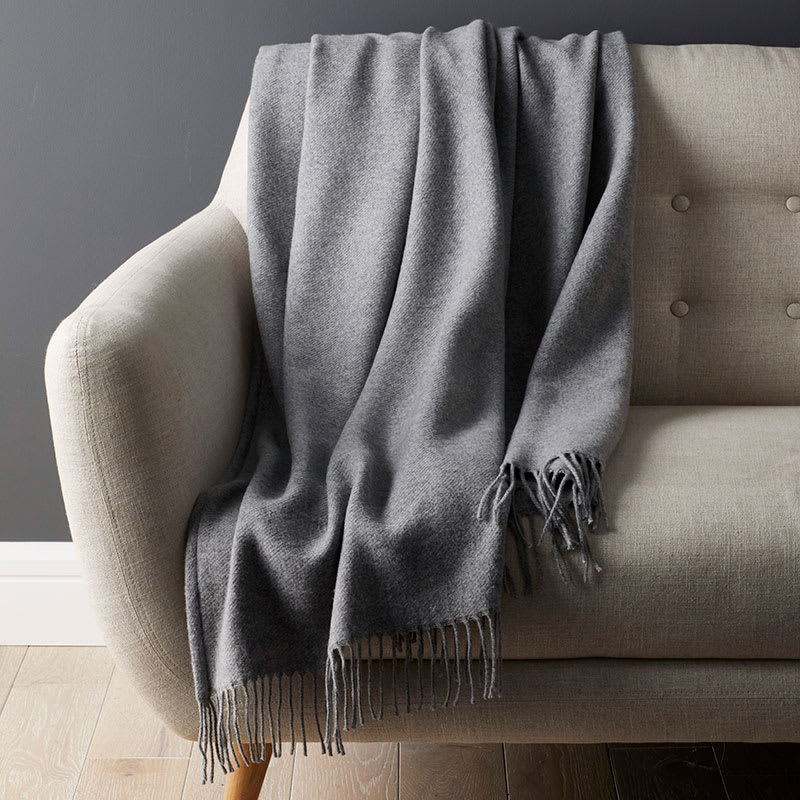 Lambswool Throw
Lambswool Throw
Product Overview
This pure lambswool throw, crafted in Portugal, adds color, warmth, and texture to the bed. Wool's natural insulating abilities make this blanket the perfect layer—it will keep you warm in the winter and cool in summer.
Product Details
Soft, breathable, and warm throw
Comfortable for use year-round
100% all-natural lambswool
4 in. fringe on two sides
Can have a monogram
Also available as a blanket
Made in Portugal
Product Glossary
Wool - Wool is a fiber or fabric made from the fleece of sheep and lambs, known for its luxurious softness, warmth, breathability, and durability. Wool's crimped fibers form millions of tiny pockets which trap air and wick away moisture, keeping you warm in winter and cool in summer.