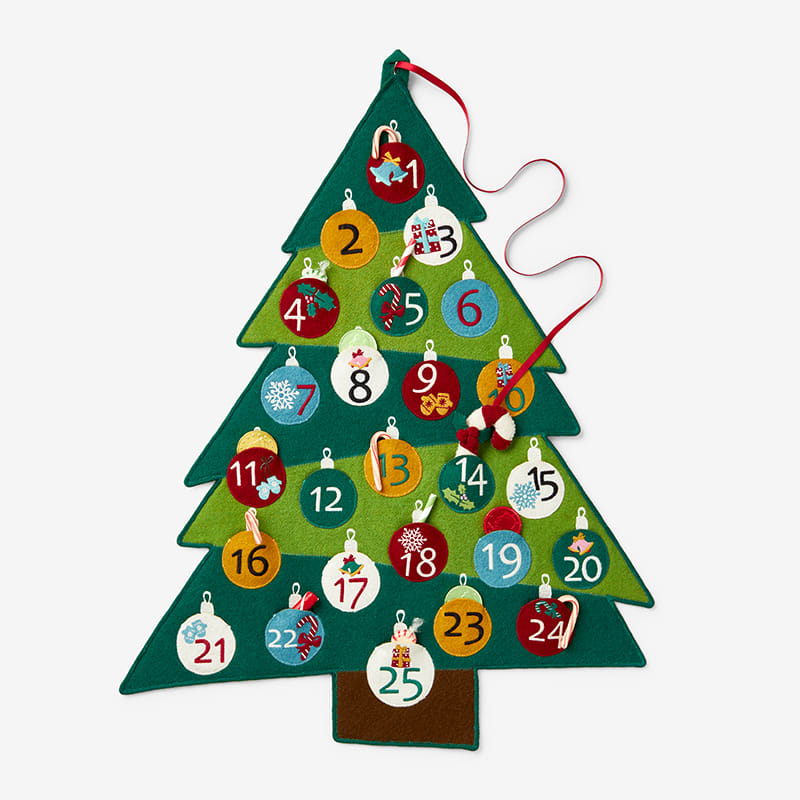 Holiday Felt Advent Calendar
Holiday Felt Advent Calendar
Product Overview
Let the countdown to Christmas begin with our holiday felt advent calendar! This festive Christmas tree is decorated with flair and dotted with 25 petite pockets, each one sized to hold a special treat, like candy or coins.
Product Details
Handcrafted felt advent calendar
Wool, nylon, and acrylic felt
25 colorful pockets are perfectly sized to hold mini treats, like candy and coins
Imported
Product Glossary
Acrylic - Fabrics made with acrylic are both warm and lightweight. Acrylic is soft, resilient, and elastic, with excellent resistance to sunlight and weathering.
Nylon - Renowned for its exceptional strength, resiliency, wrinkle-resistance, and shrink-resistance, Nylon was the first commercially successful synthetic fiber. Often blended with wool, cotton, or other fibers to improve its performance even more, Nylon is easy to wash and quick to dry.
Wool - Wool is a fiber or fabric made from the fleece of sheep and lambs, known for its luxurious softness, warmth, breathability, and durability. Wool's crimped fibers form millions of tiny pockets which trap air and wick away moisture, keeping you warm in winter and cool in summer.