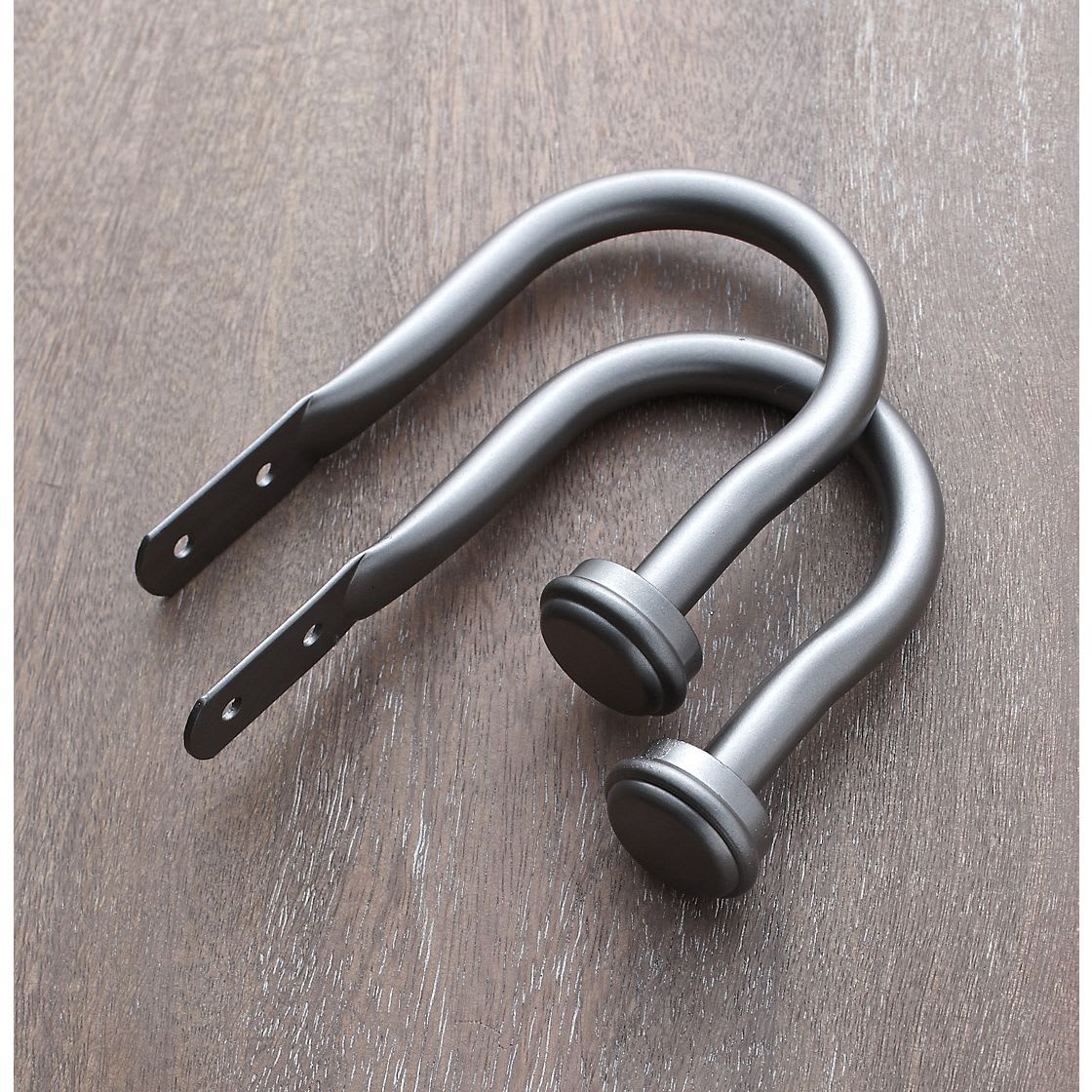 U-Arm Hold Back Set
U-Arm Hold Back Set
Product Overview
U-Arm curtain hold back set is available in 3 finishes: toasted copper, nickel and espresso.
Comes in set of 2.
Made of metal.
Wipe clean.
Imported.
Please allow 30 days for delivery.
Complete your dream window treatments with our U-Arm window drapery hold back set. An excellent expression of form meets function, our high-quality U-arm window hardware offers the option to pull back your window panels and drapery to the sides. This window hardware makes it easy to open your window panels during the day to let the bright sunshine stream through and close them at night for privacy. The U-Arm drapery hardware adds that extra element of convenience and style so you can maximize the use of your window panels. Pulled-back window panels also offer a beautiful, classic look that enhances the interior design of your home. Our U-Arm window hardware is an effortless way to control the style, light, temperature and privacy of your home in an instant.
Made from durable metal for sturdy and reliable support, our elegant U-arm hardware can hold lightweight, medium weight and heavy weight window panels. Choose from three handsome finishes, toasted copper, nickel and espresso, to find the right tone for the room's decor. You can also pair our U-Arm hold back set with the other tasteful styles in our window rod and drapery hardware collection. Choose from a wide variety of stylish window rod shapes, like a ball end, square end, urn style and cap end. All of the drapery hardware and window sets are available in toasted copper, nickel and espresso for easy coordination.