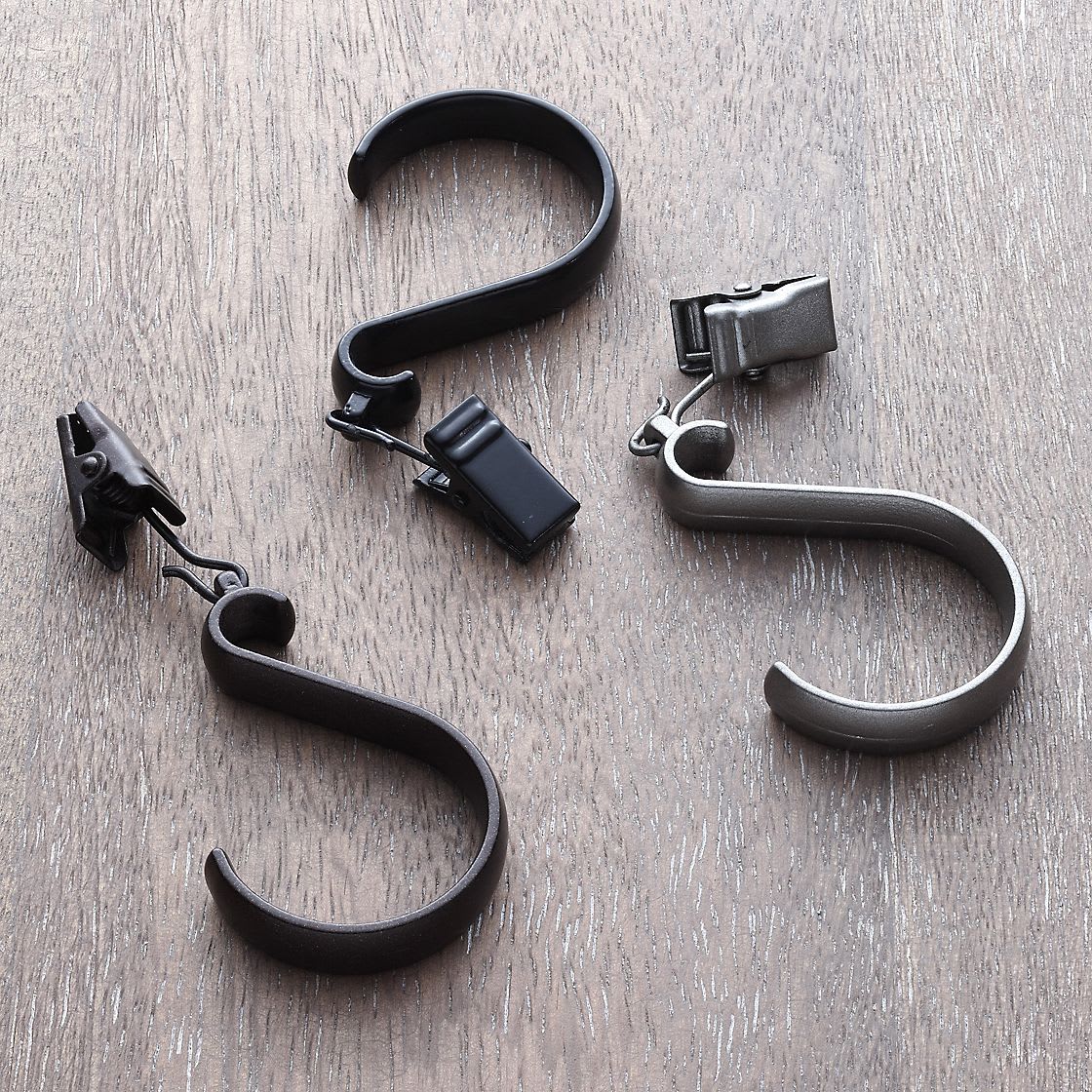 Clip Rings
Clip Rings
Product Overview
Curtain clip rings are available in 3 finishes: toasted copper, nickel and espresso.
Comes in a set of 7.
Made of metal.
Wipe clean.
Imported.
Please allow 30 days for delivery.
Put a ring on it. Add a stylish finishing touch to your window panels and drapery with our essential set of seven curtain clip rings. Made from durable metal for sturdy support, our versatile clip rings are available in three handsome finishes: toasted copper, nickel and espresso. A sophisticated addition to your window aesthetic, our seven metal clip rings allow your window panels to drape beautifully and easily slide open and closed. You'll appreciate both the clip rings' elegant form and very useful function. The clip rings will enhance the windows in every room in your home, from bedrooms to dining rooms.
You can also pair our metal clip ring set with the other tasteful styles in the window rod and drapery hardware collection for a sophisticated look you'll love. Choose from a wide variety of window rod shapes like a ball end, square end, urn style and cap end and elevate your window's décor in an instant. All of the drapery hardware and window sets, including the graceful U-arm, are available in toasted copper, nickel and espresso finishes for easy coordination. Mix and match the different pieces to your heart's content.
Updating your window's decor is one of the easiest ways to refresh your home's aesthetic with designer-inspired flair. The right details make all the difference in warming a room's ambiance and creating a well-dressed space from top to bottom.