The Company Store is celebrating 110 years of bringing quality, comfort, and style into the home. To commemorate this milestone, we've gathered the latest and greatest from our experts to share a behind-the-scenes look at how people will continue to build comfort and connection at home in 2022. ​
The Company Store's experts in textile, soft home goods, and comfort trends give people the lasting quality and forward style momentum they seek. We also corner the market on sourcing top quality textiles and do so by working with suppliers and manufacturers who share our passion for ethical and sustainable products. ​
TREND #1
Doing Good Feels Good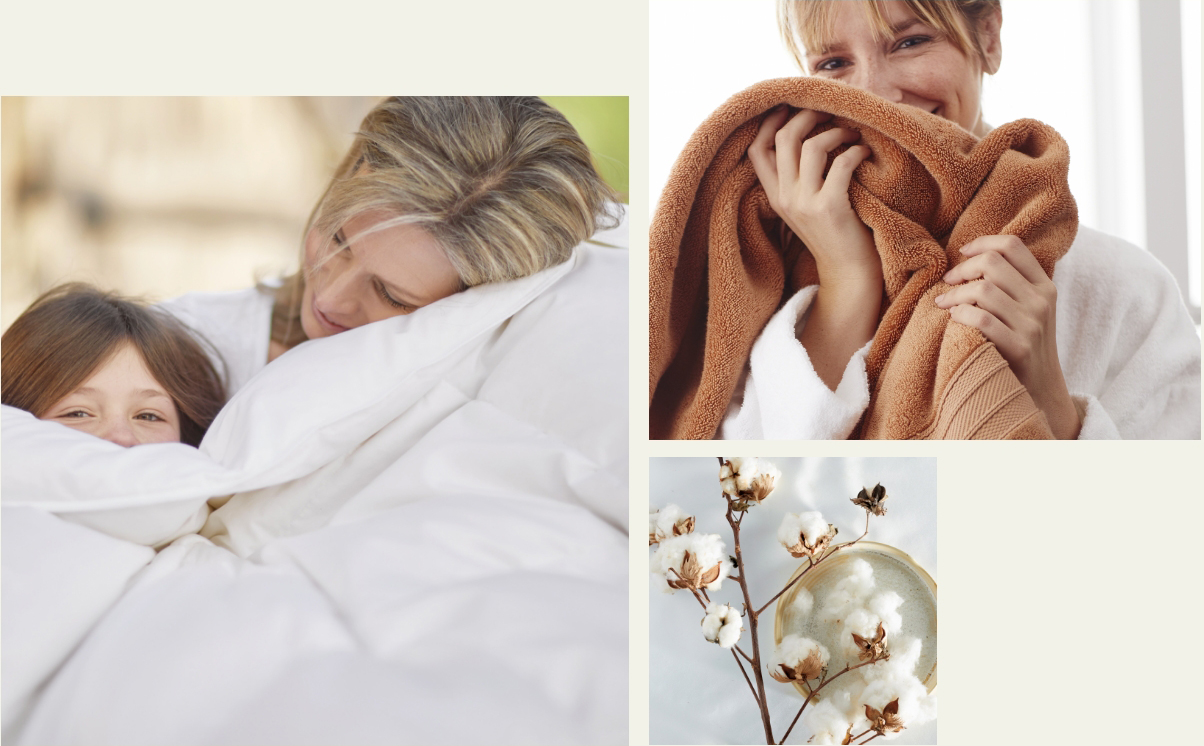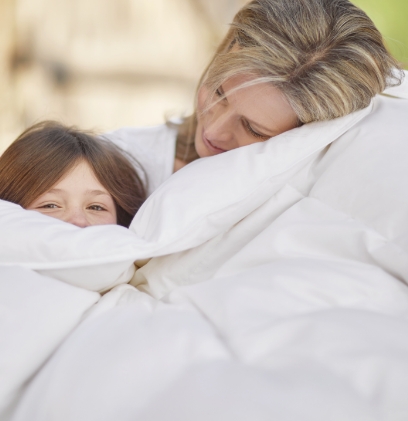 When it comes to shopping, people want to feel good about what they're buying. Expect to see people seeking textiles made from premium raw materials that are ethically sourced, allowing them to rest easy knowing they've made wise choices. Textiles made from recycled down and eco-friendly materials like TENCEL™ Lyocell will pique interest in the coming years with people looking for specific national and global sourcing qualifications before they buy. Textile innovation will have a conscience, as consumers desire sustainability in all aspects of their homes. ​
DID YOU KNOW?:
74% of consumers say having sustainable material in bedroom products is very important when choosing items for their home. In April we introduced Company Conscious™, our most sustainable collection, made from recycled materials and eco-friendly fabric.
87% say sustainability is an important consideration when making purchases for their bedroom, including a shocking 96% of those under 30. Our eco-friendly products include comforters, sheets, blankets, towels, and more, with our Legends™ Hotel Organic Cotton, Down Comforter & Pillow as the top seller.
1 in 5 parents say sustainability is extremely important when making bedroom purchases.
Shop the Trend
TREND #2
Home is Your Haven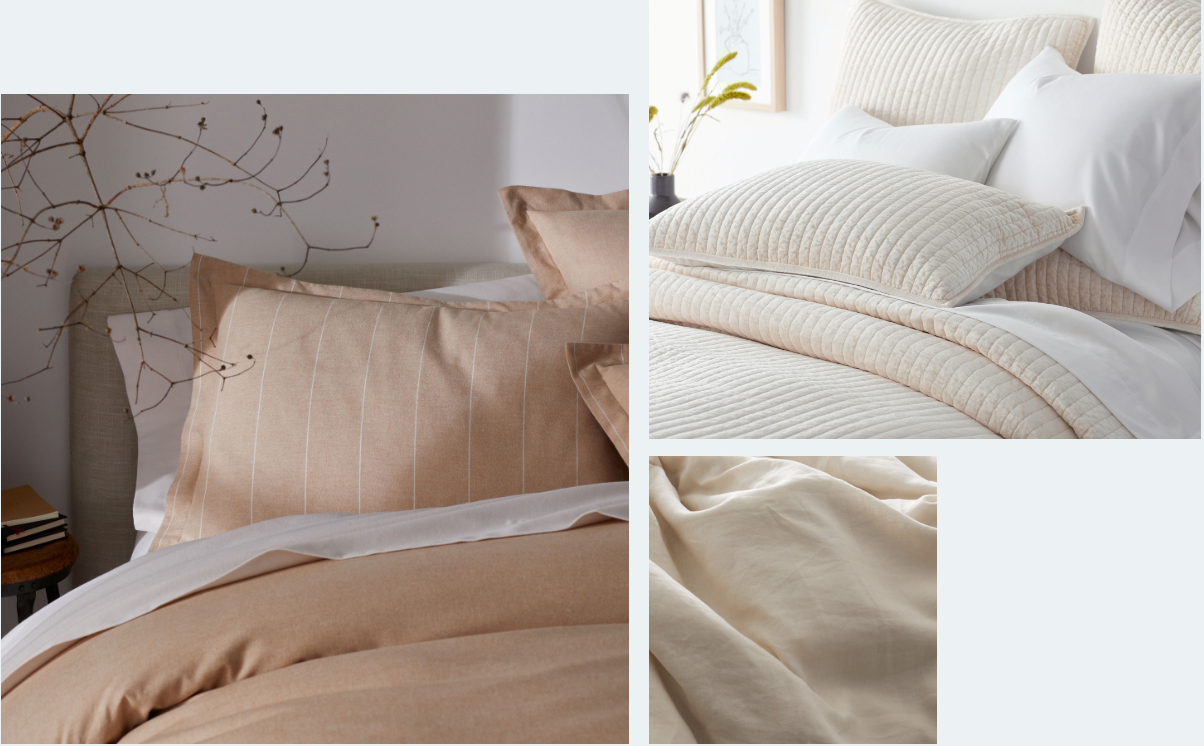 Now more than ever, Americans are experiencing a new found appreciation for their homes. Having beautiful pieces that not only look good but feel good can make all the difference when updating your space. Looking forward to 2022, people will be seeking out quality fabrics and unique textures to pair with home decor that lets them customize their rooms to reflect their individual style and comfort goals.
DID YOU KNOW?:
53% of consumers reported that the pandemic made them realize that keeping their home comfortable should always be a priority.
At 48%, designing with comfort in mind is Americans' top predicted trend in bedroom designs for 2022—a trend especially popular among Boomers at 55%.
Shop the Trend
TREND #3
Giving the Gift of Connection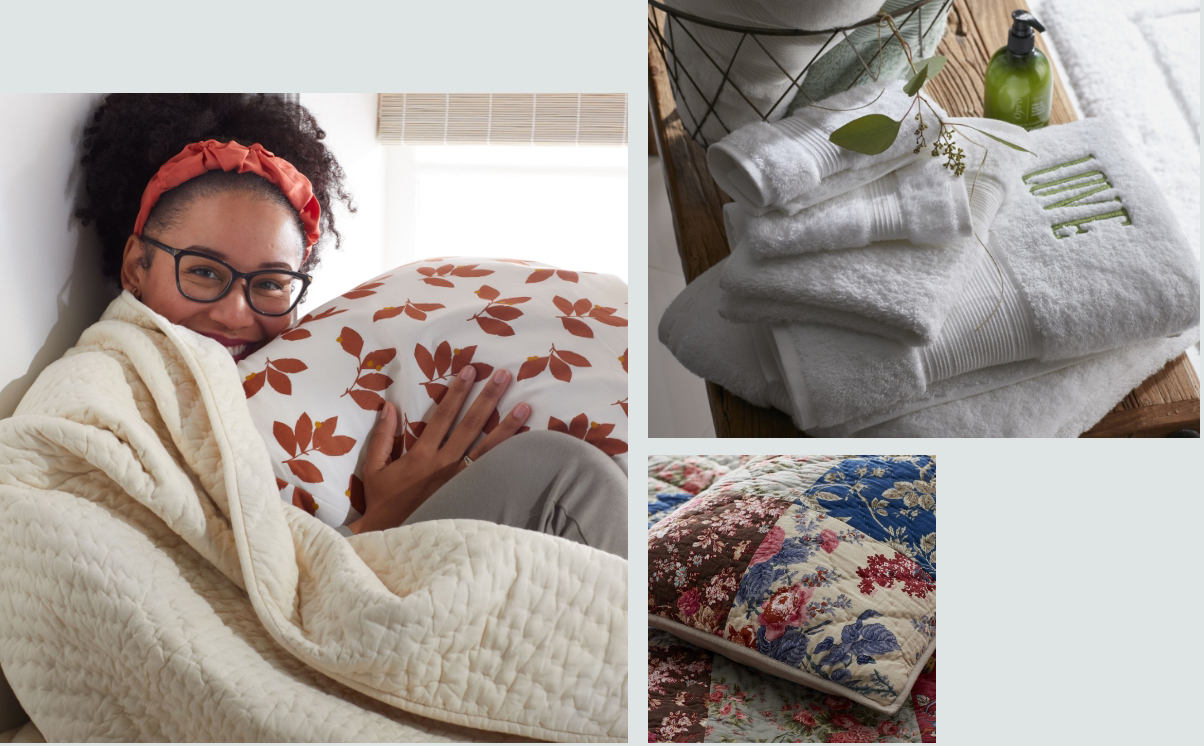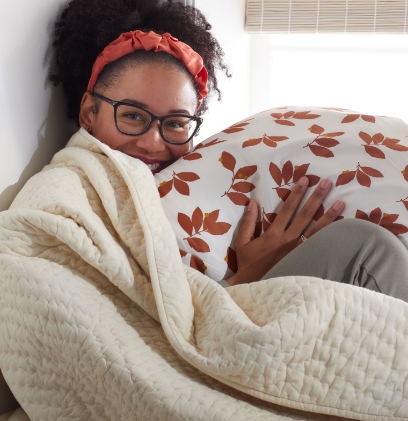 In an uncertain world, connection is what matters most. With so many gift options to choose from, people are seeking gifts that are truly meaningful for their loved ones. Personalized gifts that show special thought and heirloom-quality products that can be passed down for generations will be especially sought after. We pride ourselves in creating pieces that are personal and customizable to offer comfort that stands the test of time.​
DID YOU KNOW?:
83% of respondents said they prefer a personalized gift than a trendy one, so it's no surprise that our patchwork quilts are so popular. Handcrafted and timeless, they are works of art that can be passed down for generations.
Named our Most Valuable Layer, the Company Cotton™ Voile Quilt is our top-selling solid color quilt, offering both quality and versatility in an array of color choices to fit any decor.
Shop the Trend
TREND #4
Be Bold with Color!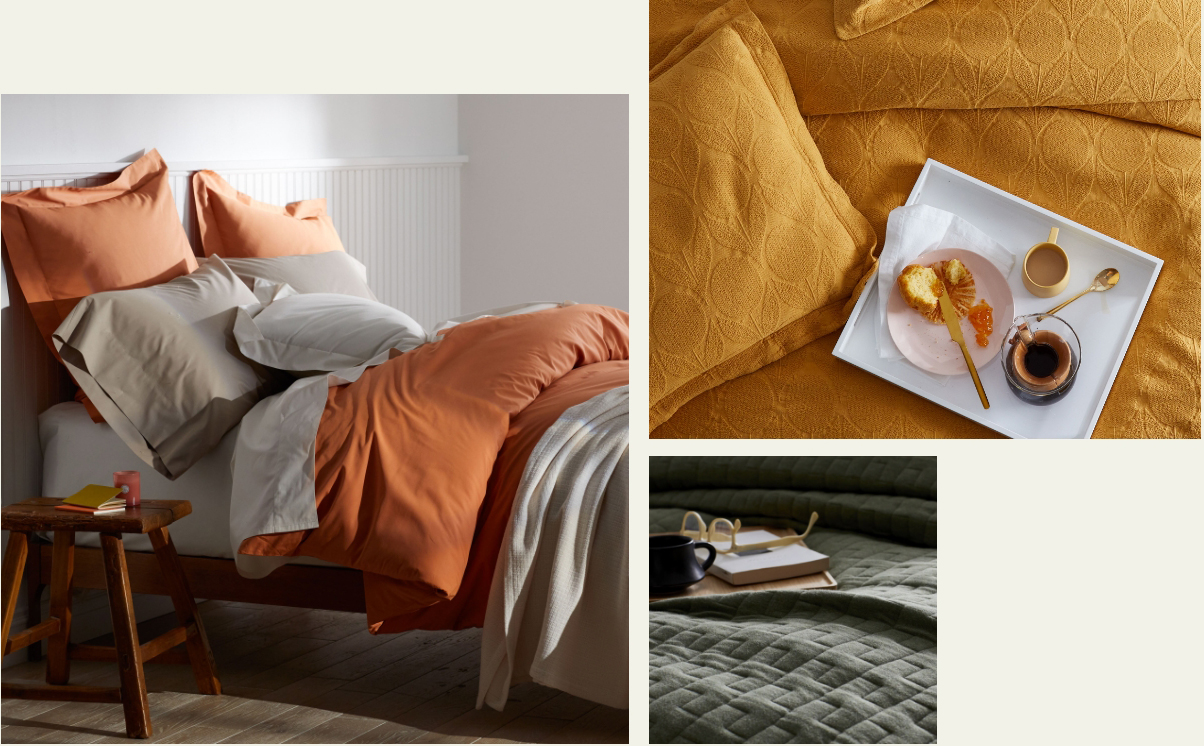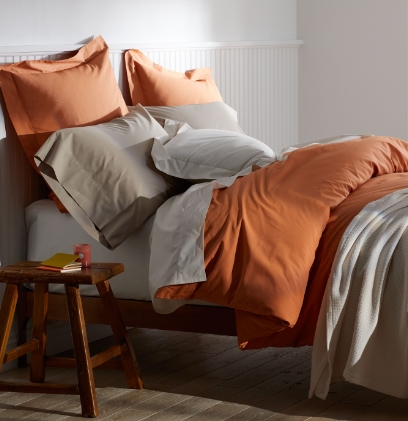 While whites and other neutrals remain popular, there is a growing number of customers who prefer bolder hues. Warm gold and curry tones along with earthy, copper hues will be on trend, and grays will continue to be a big color story in 2022. As the color authority, our extensive selection of colors that coordinate across our collections gives consumers everything they need to tie their look together.
DID YOU KNOW?:
Our most popular colors have always been neutrals—white, blue, gray, and beige—which speaks to the 48% of the Gen Z population who feel cool colors will continue to be a top trend for bedrooms in 2022.
However, bolder colors are making headway. A rustic orange was the most popular color in our Alexandria mix and match collection this fall. Color continued to take center stage in our core programs where new seasonal hues like caramel, mossy green, and burgundy popped to the top.
Shop the Trend
TREND #5
Be Bold with Pattern!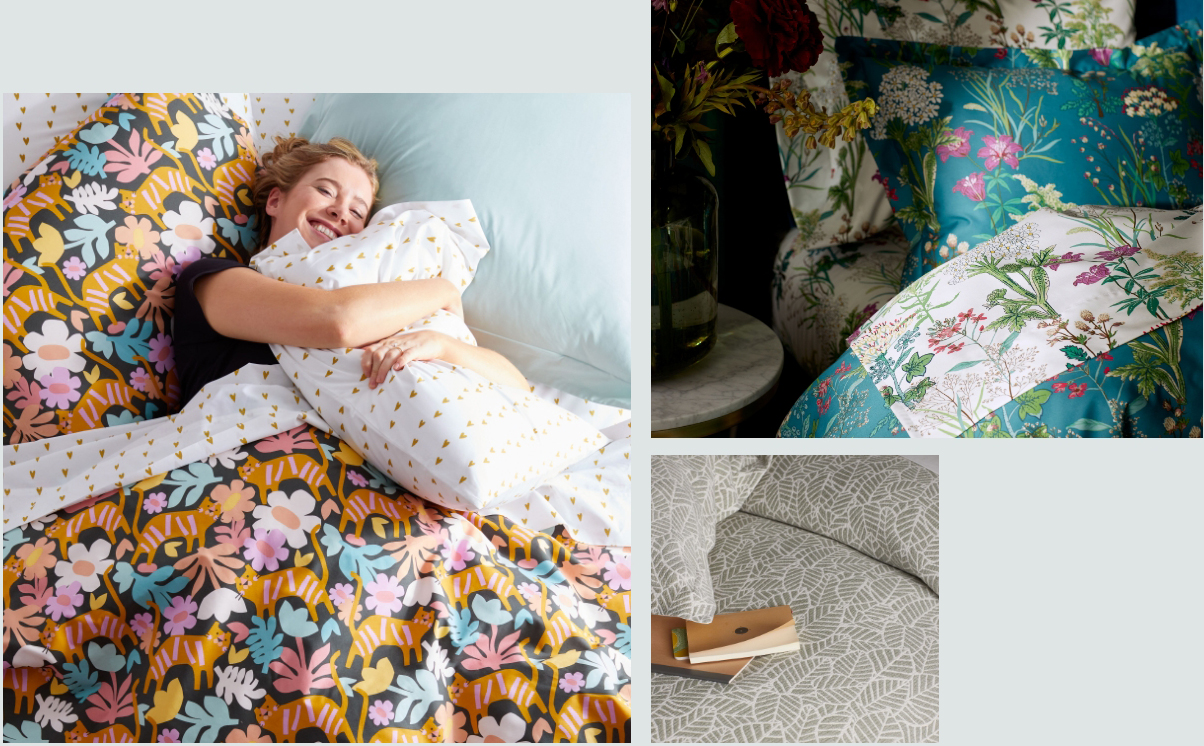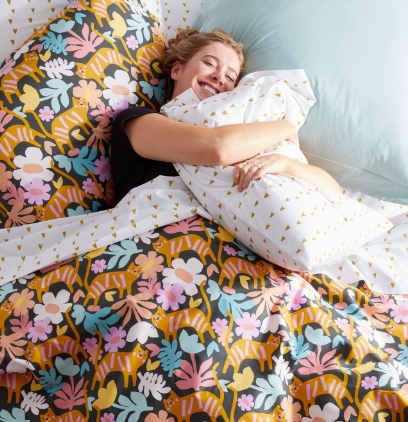 After staying home and finding new ways to jazz up their spaces, people have been flocking to bold looks from eye-catching wallpaper to spectacular patterns on the bed as a display of self-expression in the home. From bright gingham patterns on cool, crisp percale in warm, sunny weather to white bedding with hints of gray during winter months, people will use pattern as a way of creating a mood…and what a mood it is! This coming year will be the year of "statement rooms" and we're so ready for it.
DID YOU KNOW?:
23% of consumers under 40 expressed a desire for bold patterns in the bedroom in the upcoming year which explains the emergence of dramatic florals in darker, more moody tones this fall.
33% of consumers surveyed are planning to spruce up their living room, including with new blankets or pillows.
Shop the Trend
TREND #6
Quality is the New Luxury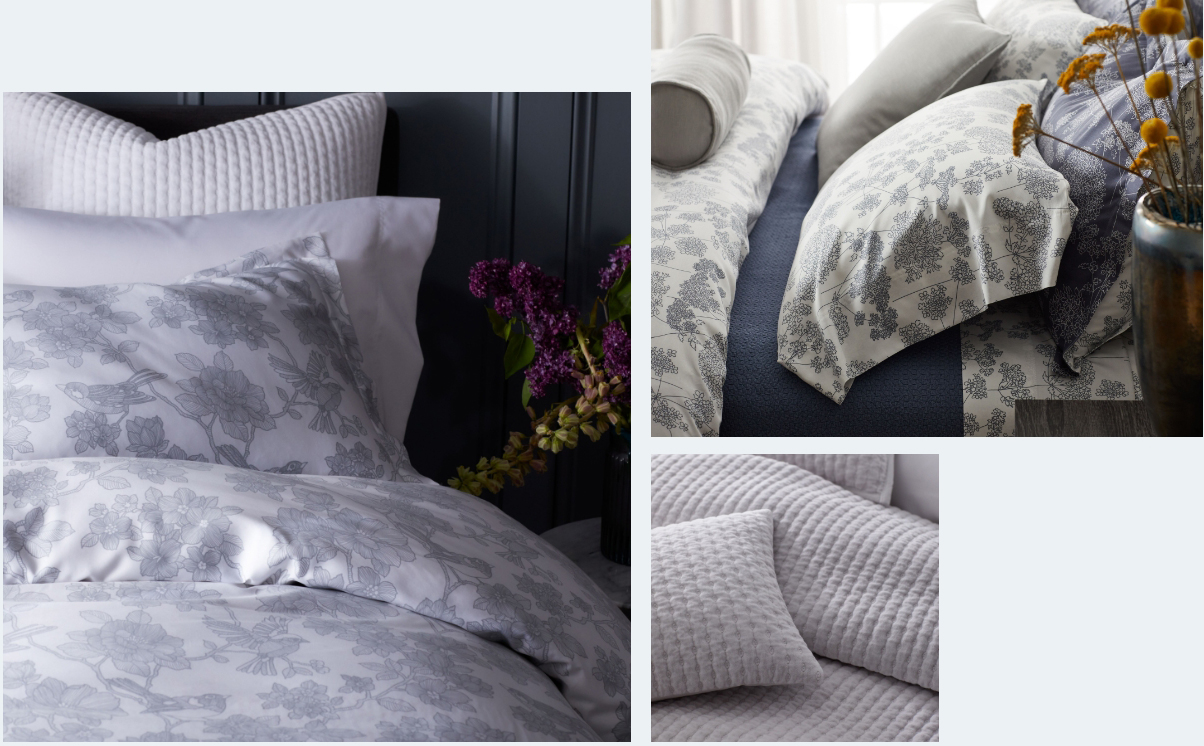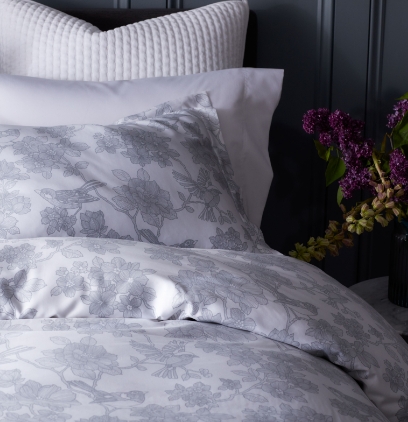 Over the past 19 months, quality has become a luxury people crave and are not willing to do without. Spending habits are shifting as those who splurged during the pandemic demand the same high standards they've become accustomed to from the brands they trust. At The Company Store we ensure quality by sourcing the highest-quality materials and working with the best manufacturers allowing us to provide products that offer long-lasting and luxurious comfort.
DID YOU KNOW?:
78% of consumers said they prefer to buy quality products that are built to last vs. trendy, lower quality items.
81% of women say they would rather buy something built to last, compared to the 74% of men who say the same.
Our Legends Luxury™ Royal Down Comforter is one of our top 20 programs and is consistently a top 10 best seller week after week and the launch of our limited-edition Imperial German Batiste Down Comforter was so successful, we added it as a core item in our product line.
Shop the Trend
TREND #7
Living in the "Lapdog" of Luxury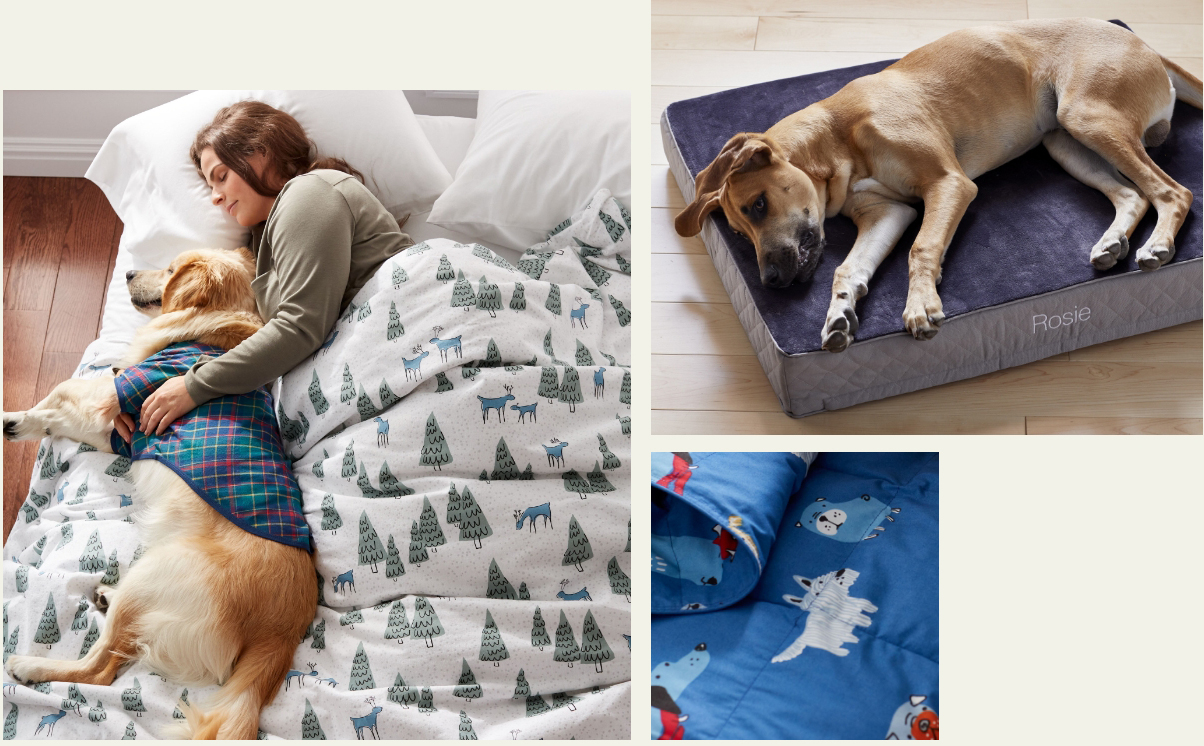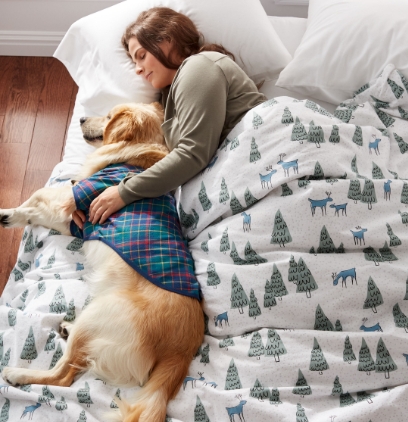 Pet owners have always wanted the best for their pets and as pet ownership skyrocketed during the pandemic, investing in pet care and comfort has also increased. People want their animals to enjoy the same luxuries that they do, including everything from comfort and technology (think temperature regulation) to personalization. For 110 years we've raised the bar on all things textiles and now we're applying that same focus to pet comfort.
DID YOU KNOW?:
As pets become more integral to the traditional holiday routine, 49% of consumers said they plan to spend more on their pets than people this year.
Shop the Trend
TREND #8
The Comfort of Tradition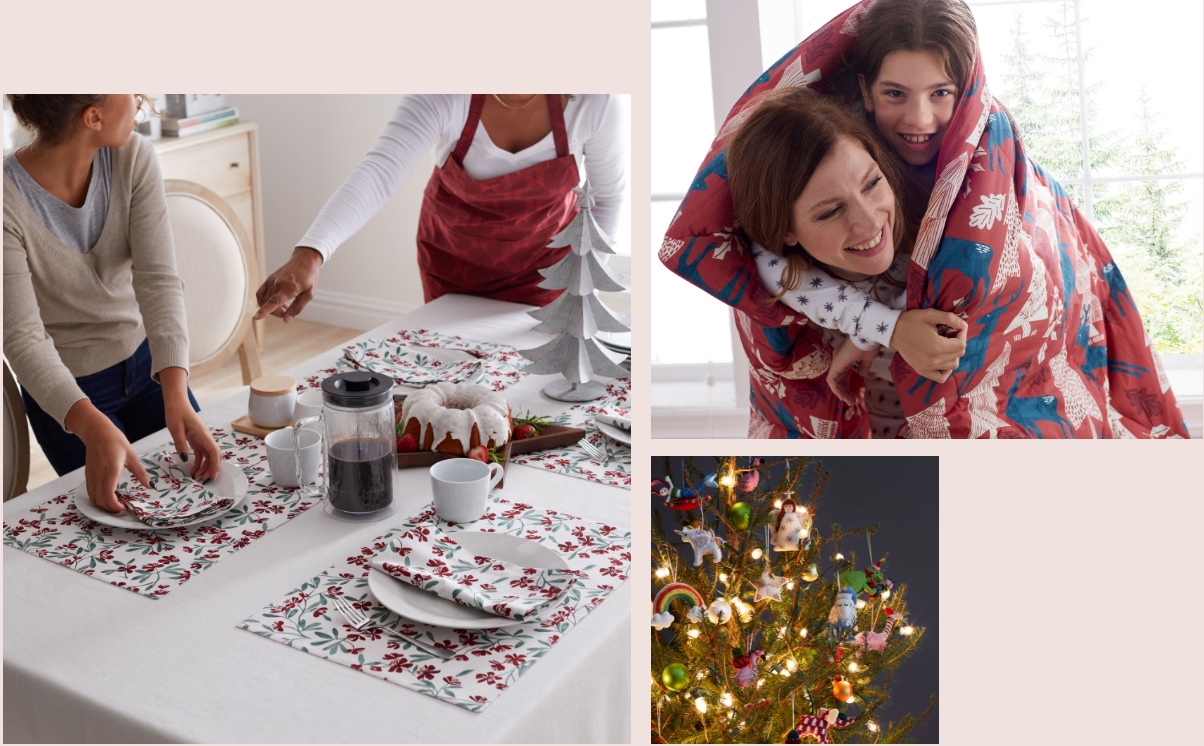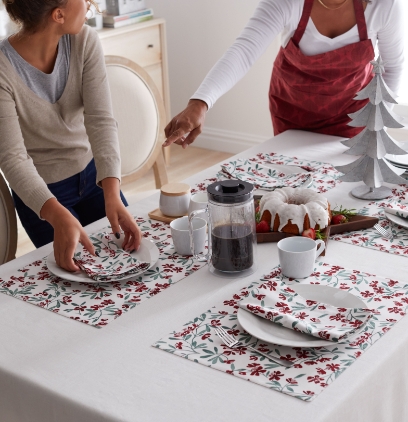 After spending the last few holidays apart, people will never again take cherished celebrations for granted. Throughout 2022, friends and families will return to in-person celebrations for birthdays, holidays, and other special occasions—reviving and building new traditions through comfort and connection. Cozy table settings, stunning decor, and the joy of holiday celebrations will be the reason for every season.
DID YOU KNOW?:
73% of those surveyed said they want to make up for time lost with loved ones during the pandemic.
78% said they intend to host guests this year, while 69% said their homes aren't fully guest-ready for the holiday season.
30% say their next bedroom-related purchase will be for their guest space rather than their own.
Shop the Trend
The Company Store Survey was conducted by Wakefield Research among 1,000 nationally representative U.S. adults ages 18+, between September 29th and October 4th , 2021, using an email invitation and an online survey. The data has been weighted to ensure reliable and accurate representation of the U.S. adult population ages 18+.