Solstice Indoor/Outdoor Rug
Overview & Details
Nature inspired design.
Use indoors or outdoors.
Hand-hooked polypropylene construction.
Naturally durable and stain-resistant.
Available in Dusty Blue.
Withstands high traffic areas.
Spot clean.
Rug grip recommended (sold separately) – helps to extend the life of the rug and prevents slipping.
Imported.

Boldly scaled design and a sun-drenched color palette punctuate this design. This nature inspired pattern brings a sense of fun & intrigue to any living space. Polypropylene construction allows the durability needed for outdoor use. Creates a relaxed sense equally at home, indoors or out.
Due to the size and weight of our larger items, special care and handling is required. Therefore, an additional shipping charge of $25 will be added to the 8' x 10' size.
Reviews
Solstice Indoor/Outdoor Rug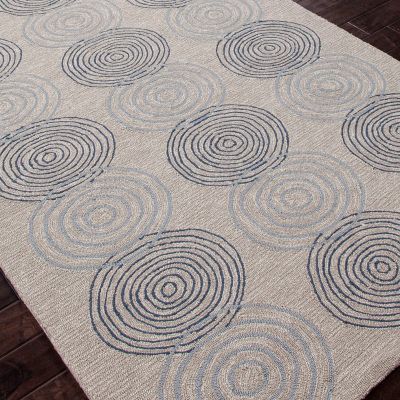 { "variations": { "variants": [ {"id": "UM23_2X3_CEMENT", "attributes": { "size": "2 x 3" , "color": "Cement" }, "avLevels": {"IN_STOCK": 0.0, "PREORDER": 0.0, "BACKORDER": 0.0, "NOT_AVAILABLE": 1.0}, "avStatus":"NOT_AVAILABLE", "inStock":false, "ATS": 0.0, "inStockDate": "Mon Dec 30 12:00:00 GMT 2030" , "pricing": {"standard": "84.0", "sale": "84.0", "isPromoPrice": false, "quantities": [ {"unit": "", "value": "1.0"} ]} }, {"id": "UM23_2X3_DUSTY_BLUE", "attributes": { "size": "2 x 3" , "color": "Dusty Blue" }, "avLevels": {"IN_STOCK": 0.0, "PREORDER": 0.0, "BACKORDER": 0.0, "NOT_AVAILABLE": 1.0}, "avStatus":"NOT_AVAILABLE", "inStock":false, "ATS": 0.0, "inStockDate": "Mon Dec 30 12:00:00 GMT 2030" , "pricing": {"standard": "84.0", "sale": "84.0", "isPromoPrice": false, "quantities": [ {"unit": "", "value": "1.0"} ]} }, {"id": "UM23_4X6_CEMENT", "attributes": { "size": "4 x 6" , "color": "Cement" }, "avLevels": {"IN_STOCK": 0.0, "PREORDER": 0.0, "BACKORDER": 0.0, "NOT_AVAILABLE": 1.0}, "avStatus":"NOT_AVAILABLE", "inStock":false, "ATS": 0.0, "inStockDate": "Mon Dec 30 12:00:00 GMT 2030" , "pricing": {"standard": "246.0", "sale": "246.0", "isPromoPrice": false, "quantities": [ {"unit": "", "value": "1.0"} ]} }, {"id": "UM23_4X6_DUSTY_BLUE", "attributes": { "size": "4 x 6" , "color": "Dusty Blue" }, "avLevels": {"IN_STOCK": 0.0, "PREORDER": 0.0, "BACKORDER": 0.0, "NOT_AVAILABLE": 1.0}, "avStatus":"NOT_AVAILABLE", "inStock":false, "ATS": 0.0, "inStockDate": "Mon Dec 30 12:00:00 GMT 2030" , "pricing": {"standard": "246.0", "sale": "246.0", "isPromoPrice": false, "quantities": [ {"unit": "", "value": "1.0"} ]} }, {"id": "UM23_5X8_CEMENT", "attributes": { "size": "5 x 8" , "color": "Cement" }, "avLevels": {"IN_STOCK": 0.0, "PREORDER": 0.0, "BACKORDER": 0.0, "NOT_AVAILABLE": 1.0}, "avStatus":"NOT_AVAILABLE", "inStock":false, "ATS": 0.0, "inStockDate": "Mon Dec 30 12:00:00 GMT 2030" , "pricing": {"standard": "435.0", "sale": "435.0", "isPromoPrice": false, "quantities": [ {"unit": "", "value": "1.0"} ]} }, {"id": "UM23_8X10_CEMENT", "attributes": { "size": "8 x 10" , "color": "Cement" }, "avLevels": {"IN_STOCK": 0.0, "PREORDER": 0.0, "BACKORDER": 0.0, "NOT_AVAILABLE": 1.0}, "avStatus":"NOT_AVAILABLE", "inStock":false, "ATS": 0.0, "inStockDate": "Mon Dec 30 12:00:00 GMT 2030" , "pricing": {"standard": "827.0", "sale": "827.0", "isPromoPrice": false, "quantities": [ {"unit": "", "value": "1.0"} ]} }, {"id": "UM23_8X10_DUSTY_BLUE", "attributes": { "size": "8 x 10" , "color": "Dusty Blue" }, "avLevels": {"IN_STOCK": 0.0, "PREORDER": 0.0, "BACKORDER": 0.0, "NOT_AVAILABLE": 1.0}, "avStatus":"NOT_AVAILABLE", "inStock":false, "ATS": 0.0, "inStockDate": "Mon Dec 30 12:00:00 GMT 2030" , "pricing": {"standard": "827.0", "sale": "827.0", "isPromoPrice": false, "quantities": [ {"unit": "", "value": "1.0"} ]} } ] }}