Continue Shopping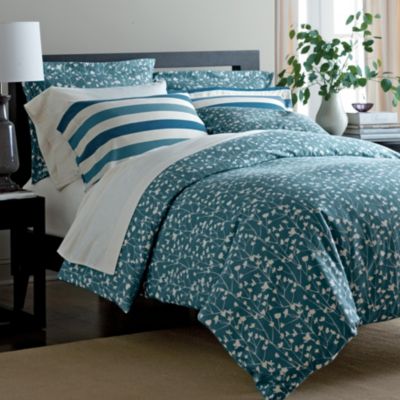 Skylar Flannel Duvet Cover and Sham
Item# DU46
Skylar Flannel Duvet Cover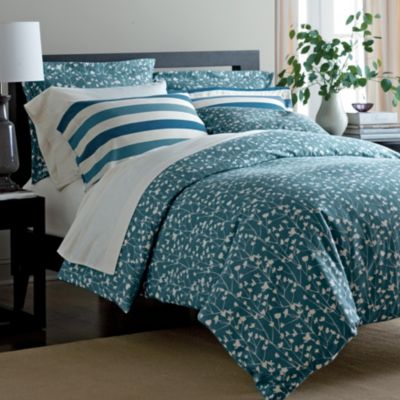 { "variations": { "variants": [ {"id": "DU46_F_COC", "attributes": { "size": "Full, 86x92''" , "color": "Cocoa" }, "avLevels": {"IN_STOCK": 0.0, "PREORDER": 0.0, "BACKORDER": 0.0, "NOT_AVAILABLE": 1.0}, "avStatus":"NOT_AVAILABLE", "inStock":false, "ATS": 0.0, "inStockDate": "Tue Dec 31 12:00:00 GMT 2030" , "pricing": {"standard": "79.0", "sale": "68.99", "isPromoPrice": false, "quantities": [ {"unit": "", "value": "1.0"} ]} }, {"id": "DU46_F_SBL", "attributes": { "size": "Full, 86x92''" , "color": "Smoke Blue" }, "avLevels": {"IN_STOCK": 0.0, "PREORDER": 0.0, "BACKORDER": 0.0, "NOT_AVAILABLE": 1.0}, "avStatus":"NOT_AVAILABLE", "inStock":false, "ATS": 0.0, "inStockDate": "Tue Dec 31 12:00:00 GMT 2030" , "pricing": {"standard": "79.0", "sale": "79.0", "isPromoPrice": false, "quantities": [ {"unit": "", "value": "1.0"} ]} }, {"id": "DU46_K_COC", "attributes": { "size": "King, 110x98''" , "color": "Cocoa" }, "avLevels": {"IN_STOCK": 1.0, "PREORDER": 0.0, "BACKORDER": 0.0, "NOT_AVAILABLE": 0.0}, "avStatus":"IN_STOCK", "inStock":true, "ATS": 7.0, "inStockDate": "Tue Dec 31 12:00:00 GMT 2030" , "pricing": {"standard": "119.0", "sale": "58.99", "isPromoPrice": false, "quantities": [ {"unit": "", "value": "1.0"} ]} }, {"id": "DU46_Q_COC", "attributes": { "size": "Queen, 92x96''" , "color": "Cocoa" }, "avLevels": {"IN_STOCK": 0.0, "PREORDER": 0.0, "BACKORDER": 0.0, "NOT_AVAILABLE": 1.0}, "avStatus":"NOT_AVAILABLE", "inStock":false, "ATS": 0.0, "inStockDate": "Tue Dec 31 12:00:00 GMT 2030" , "pricing": {"standard": "99.0", "sale": "48.99", "isPromoPrice": false, "quantities": [ {"unit": "", "value": "1.0"} ]} }, {"id": "DU46_Q_SBL", "attributes": { "size": "Queen, 92x96''" , "color": "Smoke Blue" }, "avLevels": {"IN_STOCK": 0.0, "PREORDER": 0.0, "BACKORDER": 0.0, "NOT_AVAILABLE": 1.0}, "avStatus":"NOT_AVAILABLE", "inStock":false, "ATS": 0.0, "inStockDate": "Tue Dec 31 12:00:00 GMT 2030" , "pricing": {"standard": "99.0", "sale": "99.0", "isPromoPrice": false, "quantities": [ {"unit": "", "value": "1.0"} ]} }, {"id": "DU46_T_COC", "attributes": { "size": "Twin, 72x92''" , "color": "Cocoa" }, "avLevels": {"IN_STOCK": 0.0, "PREORDER": 0.0, "BACKORDER": 0.0, "NOT_AVAILABLE": 1.0}, "avStatus":"NOT_AVAILABLE", "inStock":false, "ATS": 0.0, "inStockDate": "Tue Dec 31 12:00:00 GMT 2030" , "pricing": {"standard": "59.0", "sale": "59.0", "isPromoPrice": false, "quantities": [ {"unit": "", "value": "1.0"} ]} }, {"id": "DU46_T_SBL", "attributes": { "size": "Twin, 72x92''" , "color": "Smoke Blue" }, "avLevels": {"IN_STOCK": 0.0, "PREORDER": 0.0, "BACKORDER": 0.0, "NOT_AVAILABLE": 1.0}, "avStatus":"NOT_AVAILABLE", "inStock":false, "ATS": 0.0, "inStockDate": "Tue Dec 31 12:00:00 GMT 2030" , "pricing": {"standard": "59.0", "sale": "59.0", "isPromoPrice": false, "quantities": [ {"unit": "", "value": "1.0"} ]} } ] }}
Print
Flannel duvet cover.
Made from cozy 5 oz. cotton flannel.
Matches our complete Skylar flannel bedding collection, available separately: flat sheet, fitted sheet, pillowcases and shams.
Duvet cover features a modern floral print.
Designed to mix, match and layer with our Hyde Park and Prescott flannel bedding.
Available in two different color palettes of smoke blue or warm cocoa brown.
All duvet covers come with corner ties that attach to the loops on our comforters to hold both in place.
Comforter sold separately.
Machine wash.
Made in Portugal.
Exclusively ours.

Ensure your bedroom décor is always in bloom with this beautiful, super cozy flannel duvet cover. Made from warm 5 oz. cotton flannel, our Skylar Flannel Duvet adds an extra layer of softness to your comforter – perfect for the fall and winter seasons – while offering a soothing, contemporary motif that makes any bedroom more inviting.

The Skylar flannel duvet cover displays a pretty pattern of budding branches against a solid ground. The 5 oz. cotton flannel has been brushed for incredible softness that you'll love wrapping your body into, night after night. The exclusive design of the duvet cover matches the rest of our Skylar collection and coordinates perfectly with our Hyde Park bedding, featuring large prints of fall leaves, and Prescott flannel sheets, featuring bold stripes for a more striking spread.

Available in light cocoa brown or smoke blue, the flannel duvet cover celebrates the autumn season but is light enough to keep on your bed during spring, too. Cotton flannel gives the cover its luxurious softness, great for snuggling. The duvet cover is designed with convenient corner ties that attach to the loops on our comforters to hold both in place. Available exclusively at The Company Store.