Continue Shopping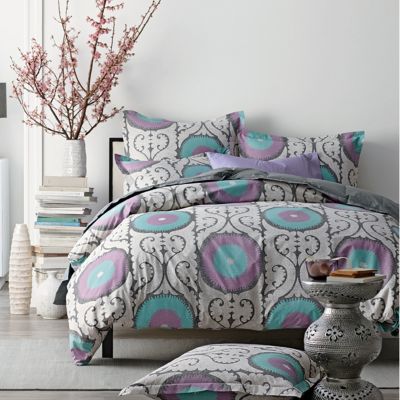 Odyssey Percale Duvet Cover and Sham
Item# DU80-F14
Odyssey Percale Duvet Cover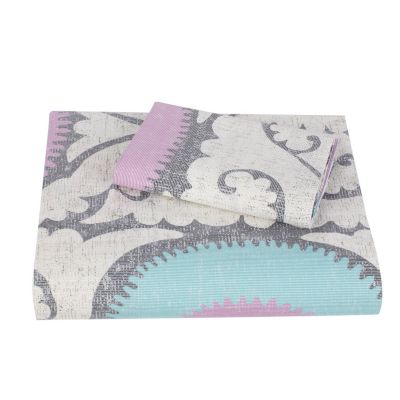 { "variations": { "variants": [ {"id": "DU80_F_AQUA", "attributes": { "size": "Full" , "color": "Aqua" }, "avLevels": {"IN_STOCK": 1.0, "PREORDER": 0.0, "BACKORDER": 0.0, "NOT_AVAILABLE": 0.0}, "avStatus":"IN_STOCK", "inStock":true, "ATS": 55.0, "inStockDate": "Mon Sep 08 12:00:00 GMT 2014" , "pricing": {"standard": "89.0", "sale": "89.0", "isPromoPrice": false, "quantities": [ {"unit": "", "value": "1.0"} ]} }, {"id": "DU80_K_AQUA", "attributes": { "size": "King" , "color": "Aqua" }, "avLevels": {"IN_STOCK": 1.0, "PREORDER": 0.0, "BACKORDER": 0.0, "NOT_AVAILABLE": 0.0}, "avStatus":"IN_STOCK", "inStock":true, "ATS": 369.0, "inStockDate": "Mon Sep 08 12:00:00 GMT 2014" , "pricing": {"standard": "129.0", "sale": "129.0", "isPromoPrice": false, "quantities": [ {"unit": "", "value": "1.0"} ]} }, {"id": "DU80_Q_AQUA", "attributes": { "size": "Queen" , "color": "Aqua" }, "avLevels": {"IN_STOCK": 1.0, "PREORDER": 0.0, "BACKORDER": 0.0, "NOT_AVAILABLE": 0.0}, "avStatus":"IN_STOCK", "inStock":true, "ATS": 287.0, "inStockDate": "Mon Sep 08 12:00:00 GMT 2014" , "pricing": {"standard": "109.0", "sale": "109.0", "isPromoPrice": false, "quantities": [ {"unit": "", "value": "1.0"} ]} }, {"id": "DU80_T_AQUA", "attributes": { "size": "Twin" , "color": "Aqua" }, "avLevels": {"IN_STOCK": 1.0, "PREORDER": 0.0, "BACKORDER": 0.0, "NOT_AVAILABLE": 0.0}, "avStatus":"IN_STOCK", "inStock":true, "ATS": 46.0, "inStockDate": "Mon Sep 08 12:00:00 GMT 2014" , "pricing": {"standard": "69.0", "sale": "69.0", "isPromoPrice": false, "quantities": [ {"unit": "", "value": "1.0"} ]} } ] }}
Item# N5F7-F14
Odyssey Percale Sham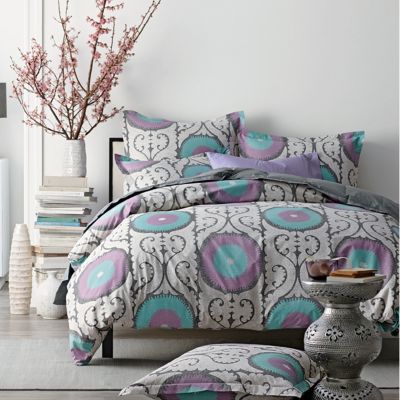 { "variations": { "variants": [ {"id": "N5F7_E_AQUA", "attributes": { "size": "Euro" , "color": "Aqua" }, "avLevels": {"IN_STOCK": 1.0, "PREORDER": 0.0, "BACKORDER": 0.0, "NOT_AVAILABLE": 0.0}, "avStatus":"IN_STOCK", "inStock":true, "ATS": 290.0, "inStockDate": "Mon Sep 08 12:00:00 GMT 2014" , "pricing": {"standard": "29.0", "sale": "29.0", "isPromoPrice": false, "quantities": [ {"unit": "", "value": "1.0"} ]} }, {"id": "N5F7_K_AQUA", "attributes": { "size": "King" , "color": "Aqua" }, "avLevels": {"IN_STOCK": 1.0, "PREORDER": 0.0, "BACKORDER": 0.0, "NOT_AVAILABLE": 0.0}, "avStatus":"IN_STOCK", "inStock":true, "ATS": 334.0, "inStockDate": "Mon Sep 08 12:00:00 GMT 2014" , "pricing": {"standard": "29.0", "sale": "29.0", "isPromoPrice": false, "quantities": [ {"unit": "", "value": "1.0"} ]} }, {"id": "N5F7_STD_AQUA", "attributes": { "size": "Standard" , "color": "Aqua" }, "avLevels": {"IN_STOCK": 1.0, "PREORDER": 0.0, "BACKORDER": 0.0, "NOT_AVAILABLE": 0.0}, "avStatus":"IN_STOCK", "inStock":true, "ATS": 607.0, "inStockDate": "Mon Sep 08 12:00:00 GMT 2014" , "pricing": {"standard": "24.0", "sale": "24.0", "isPromoPrice": false, "quantities": [ {"unit": "", "value": "1.0"} ]} } ] }}
Print
<![CDATA[
200-thread count cotton percale duvet cover.
Available in matching flat sheet, fitted sheet, pillowcase and sham, each sold separately.
Our duvet covers have corner ties that attach to comforter (sold separately), holding it firmly in place.
Coordinates beautifully with our 300-thread count Company Cotton solid bedding, sold separately.
Machine wash.
Imported.
Exclusively ours.

The artful look of this intriguing duvet cover makes a graphic statement in any bedroom. A fusion of past and present, the Odyssey Percale Duvet Cover blends modern geometrics with traditional scrollwork to create a unique, beautiful layer for your bed. The duvet cover features a textured look on smooth 100% cotton percale. Plus, like all our duvet covers, it has interior corner ties to help hold your comforter in place (comforter sold separately). Machine wash. Imported.