LaCrosse® Blanket and Throw
Overview & Details
250-thread count cotton.
Throw measures 50x70.
Both blanket and throw have soft 250-thread count covers with 1" matte binding for a polished finish.
Oeko-Tex certified to be free of all harmful substances and chemicals.
Stitched with 8" box and filled with our 500-550 fill power TCS Down or Primaloft Deluxe down alternative microfill.
Hypoallergenic Primaloft blanket or throw.
Lifetime Guarantee.
Machine wash.
Handcrafted in our LaCrosse, Wi factory of fine imported materials.
Exclusively ours.
Cozy layers for any season, our best selling LaCrosse blanket and throw are filled with 500-550 fill power TCS® Down or Primaloft. Handcrafted in our LaCrosse, WI factory, this blanket and throw offer surpreme comfort for any season and feature a crisp, 250-thread count cover and sewn-through 8" box construction to maintain the loft. Available in an array of great colors, these bedding must-haves are also finished with 1" matte binding. A rigorous cleaning and inspection process ensures that our fill is hypoallergenic and free of dust and odor.
Made with pride in the U.S. and available only at The Company Store – home to the finest quality bedding since 1911.
Size Information
Blanket
Twin: 66x96"
Full: 80x96"
Queen: 90x96"
King: 108 x96"
Reviews
Lifetime Guarantee
Lifetime Guarantee

All products manufactured in our La Crosse, WI factory are covered by our Lifetime Guarantee. These products may be returned at any time (certain exclusions apply). We will gladly offer you an exchange, refund or merchandise credit (excluding delivery and service charges).
Look for this symbol
throughout the catalog and website which indicates the product carries a Lifetime Guarantee.
LaCrosse® Blanket - Spring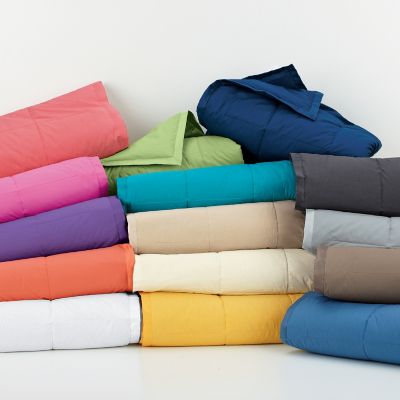 { "variations": { "variants": [ {"id": "KN94_T_HENNA", "attributes": { "ItemFill": "Down" , "size": "Twin" , "color": "Henna" }, "avLevels": {"IN_STOCK": 1.0, "PREORDER": 0.0, "BACKORDER": 0.0, "NOT_AVAILABLE": 0.0}, "avStatus":"IN_STOCK", "inStock":true, "ATS": 1.0, "inStockDate": "Fri Apr 03 12:00:00 GMT 2015" , "pricing": {"standard": "129.0", "sale": "114.0", "isPromoPrice": false, "quantities": [ {"unit": "", "value": "1.0"} ]} }, {"id": "KN94_K_HENNA", "attributes": { "ItemFill": "Down" , "size": "King" , "color": "Henna" }, "avLevels": {"IN_STOCK": 0.0, "PREORDER": 0.0, "BACKORDER": 0.0, "NOT_AVAILABLE": 1.0}, "avStatus":"NOT_AVAILABLE", "inStock":false, "ATS": 0.0, "inStockDate": "Fri Apr 03 12:00:00 GMT 2015" , "pricing": {"standard": "209.0", "sale": "184.0", "isPromoPrice": false, "quantities": [ {"unit": "", "value": "1.0"} ]} }, {"id": "KN94_T_COAL", "attributes": { "ItemFill": "Down" , "size": "Twin" , "color": "Coal" }, "avLevels": {"IN_STOCK": 1.0, "PREORDER": 0.0, "BACKORDER": 0.0, "NOT_AVAILABLE": 0.0}, "avStatus":"IN_STOCK", "inStock":true, "ATS": 10015.0, "inStockDate": "Sun May 31 12:00:00 GMT 2015" , "pricing": {"standard": "129.0", "sale": "129.0", "isPromoPrice": false, "quantities": [ {"unit": "", "value": "1.0"} ]} }, {"id": "KN94_K_COAL", "attributes": { "ItemFill": "Down" , "size": "King" , "color": "Coal" }, "avLevels": {"IN_STOCK": 1.0, "PREORDER": 0.0, "BACKORDER": 0.0, "NOT_AVAILABLE": 0.0}, "avStatus":"IN_STOCK", "inStock":true, "ATS": 10012.0, "inStockDate": "Thu Mar 19 12:00:00 GMT 2015" , "pricing": {"standard": "209.0", "sale": "209.0", "isPromoPrice": false, "quantities": [ {"unit": "", "value": "1.0"} ]} }, {"id": "KN94_T_WHI", "attributes": { "ItemFill": "Down" , "size": "Twin" , "color": "White" }, "avLevels": {"IN_STOCK": 1.0, "PREORDER": 0.0, "BACKORDER": 0.0, "NOT_AVAILABLE": 0.0}, "avStatus":"IN_STOCK", "inStock":true, "ATS": 117.0, "inStockDate": "Thu Mar 19 12:00:00 GMT 2015" , "pricing": {"standard": "129.0", "sale": "129.0", "isPromoPrice": false, "quantities": [ {"unit": "", "value": "1.0"} ]} }, {"id": "KN94_K_WHI", "attributes": { "ItemFill": "Down" , "size": "King" , "color": "White" }, "avLevels": {"IN_STOCK": 1.0, "PREORDER": 0.0, "BACKORDER": 0.0, "NOT_AVAILABLE": 0.0}, "avStatus":"IN_STOCK", "inStock":true, "ATS": 78.0, "inStockDate": "Thu Mar 19 12:00:00 GMT 2015" , "pricing": {"standard": "209.0", "sale": "209.0", "isPromoPrice": false, "quantities": [ {"unit": "", "value": "1.0"} ]} }, {"id": "KN94_K_IVO", "attributes": { "ItemFill": "Down" , "size": "King" , "color": "Ivory" }, "avLevels": {"IN_STOCK": 1.0, "PREORDER": 0.0, "BACKORDER": 0.0, "NOT_AVAILABLE": 0.0}, "avStatus":"IN_STOCK", "inStock":true, "ATS": 36.0, "inStockDate": "Thu Mar 19 12:00:00 GMT 2015" , "pricing": {"standard": "209.0", "sale": "209.0", "isPromoPrice": false, "quantities": [ {"unit": "", "value": "1.0"} ]} }, {"id": "KN94_T_IVO", "attributes": { "ItemFill": "Down" , "size": "Twin" , "color": "Ivory" }, "avLevels": {"IN_STOCK": 1.0, "PREORDER": 0.0, "BACKORDER": 0.0, "NOT_AVAILABLE": 0.0}, "avStatus":"IN_STOCK", "inStock":true, "ATS": 42.0, "inStockDate": "Thu Mar 19 12:00:00 GMT 2015" , "pricing": {"standard": "129.0", "sale": "129.0", "isPromoPrice": false, "quantities": [ {"unit": "", "value": "1.0"} ]} }, {"id": "KN95_K_COAL", "attributes": { "ItemFill": "PrimaLoft" , "size": "King" , "color": "Coal" }, "avLevels": {"IN_STOCK": 1.0, "PREORDER": 0.0, "BACKORDER": 0.0, "NOT_AVAILABLE": 0.0}, "avStatus":"IN_STOCK", "inStock":true, "ATS": 10020.0, "inStockDate": "Fri Jul 31 12:00:00 GMT 2015" , "pricing": {"standard": "189.0", "sale": "189.0", "isPromoPrice": false, "quantities": [ {"unit": "", "value": "1.0"} ]} }, {"id": "KN95_K_HENNA", "attributes": { "ItemFill": "PrimaLoft" , "size": "King" , "color": "Henna" }, "avLevels": {"IN_STOCK": 1.0, "PREORDER": 0.0, "BACKORDER": 0.0, "NOT_AVAILABLE": 0.0}, "avStatus":"IN_STOCK", "inStock":true, "ATS": 1.0, "inStockDate": "Fri Apr 03 12:00:00 GMT 2015" , "pricing": {"standard": "189.0", "sale": "169.0", "isPromoPrice": false, "quantities": [ {"unit": "", "value": "1.0"} ]} }, {"id": "KN95_T_COAL", "attributes": { "ItemFill": "PrimaLoft" , "size": "Twin" , "color": "Coal" }, "avLevels": {"IN_STOCK": 1.0, "PREORDER": 0.0, "BACKORDER": 0.0, "NOT_AVAILABLE": 0.0}, "avStatus":"IN_STOCK", "inStock":true, "ATS": 10027.0, "inStockDate": "Thu Mar 19 12:00:00 GMT 2015" , "pricing": {"standard": "109.0", "sale": "109.0", "isPromoPrice": false, "quantities": [ {"unit": "", "value": "1.0"} ]} }, {"id": "KN95_K_WHI", "attributes": { "ItemFill": "PrimaLoft" , "size": "King" , "color": "White" }, "avLevels": {"IN_STOCK": 1.0, "PREORDER": 0.0, "BACKORDER": 0.0, "NOT_AVAILABLE": 0.0}, "avStatus":"IN_STOCK", "inStock":true, "ATS": 91.0, "inStockDate": "Thu Mar 19 12:00:00 GMT 2015" , "pricing": {"standard": "189.0", "sale": "189.0", "isPromoPrice": false, "quantities": [ {"unit": "", "value": "1.0"} ]} }, {"id": "KN95_T_IVO", "attributes": { "ItemFill": "PrimaLoft" , "size": "Twin" , "color": "Ivory" }, "avLevels": {"IN_STOCK": 1.0, "PREORDER": 0.0, "BACKORDER": 0.0, "NOT_AVAILABLE": 0.0}, "avStatus":"IN_STOCK", "inStock":true, "ATS": 46.0, "inStockDate": "Thu Mar 19 12:00:00 GMT 2015" , "pricing": {"standard": "109.0", "sale": "109.0", "isPromoPrice": false, "quantities": [ {"unit": "", "value": "1.0"} ]} }, {"id": "KN95_T_HENNA", "attributes": { "ItemFill": "PrimaLoft" , "size": "Twin" , "color": "Henna" }, "avLevels": {"IN_STOCK": 0.0, "PREORDER": 0.0, "BACKORDER": 0.0, "NOT_AVAILABLE": 1.0}, "avStatus":"NOT_AVAILABLE", "inStock":false, "ATS": 0.0, "inStockDate": "Fri Apr 03 12:00:00 GMT 2015" , "pricing": {"standard": "109.0", "sale": "94.0", "isPromoPrice": false, "quantities": [ {"unit": "", "value": "1.0"} ]} }, {"id": "KN95_K_IVO", "attributes": { "ItemFill": "PrimaLoft" , "size": "King" , "color": "Ivory" }, "avLevels": {"IN_STOCK": 1.0, "PREORDER": 0.0, "BACKORDER": 0.0, "NOT_AVAILABLE": 0.0}, "avStatus":"IN_STOCK", "inStock":true, "ATS": 4.0, "inStockDate": "Thu Mar 19 12:00:00 GMT 2015" , "pricing": {"standard": "189.0", "sale": "189.0", "isPromoPrice": false, "quantities": [ {"unit": "", "value": "1.0"} ]} }, {"id": "KN95_T_WHI", "attributes": { "ItemFill": "PrimaLoft" , "size": "Twin" , "color": "White" }, "avLevels": {"IN_STOCK": 1.0, "PREORDER": 0.0, "BACKORDER": 0.0, "NOT_AVAILABLE": 0.0}, "avStatus":"IN_STOCK", "inStock":true, "ATS": 87.0, "inStockDate": "Thu Mar 19 12:00:00 GMT 2015" , "pricing": {"standard": "109.0", "sale": "109.0", "isPromoPrice": false, "quantities": [ {"unit": "", "value": "1.0"} ]} }, {"id": "KN94-FQ-SPPANSY", "attributes": { "ItemFill": "Down" , "size": "Full/Queen" , "color": "Spring Pansy" }, "avLevels": {"IN_STOCK": 1.0, "PREORDER": 0.0, "BACKORDER": 0.0, "NOT_AVAILABLE": 0.0}, "avStatus":"IN_STOCK", "inStock":true, "ATS": 10005.0, "inStockDate": "Thu Apr 30 12:00:00 GMT 2015" , "pricing": {"standard": "179.0", "sale": "179.0", "isPromoPrice": false, "quantities": [ {"unit": "", "value": "1.0"} ]} }, {"id": "KN94-FQ-WALNUT", "attributes": { "ItemFill": "Down" , "size": "Full/Queen" , "color": "Walnut" }, "avLevels": {"IN_STOCK": 1.0, "PREORDER": 0.0, "BACKORDER": 0.0, "NOT_AVAILABLE": 0.0}, "avStatus":"IN_STOCK", "inStock":true, "ATS": 10026.0, "inStockDate": "Thu Mar 19 12:00:00 GMT 2015" , "pricing": {"standard": "179.0", "sale": "179.0", "isPromoPrice": false, "quantities": [ {"unit": "", "value": "1.0"} ]} }, {"id": "KN94-K-PEONY", "attributes": { "ItemFill": "Down" , "size": "King" , "color": "Peony" }, "avLevels": {"IN_STOCK": 1.0, "PREORDER": 0.0, "BACKORDER": 0.0, "NOT_AVAILABLE": 0.0}, "avStatus":"IN_STOCK", "inStock":true, "ATS": 10038.0, "inStockDate": "Thu Mar 19 12:00:00 GMT 2015" , "pricing": {"standard": "209.0", "sale": "209.0", "isPromoPrice": false, "quantities": [ {"unit": "", "value": "1.0"} ]} }, {"id": "KN94-T-SNST-GOLD", "attributes": { "ItemFill": "Down" , "size": "Twin" , "color": "Sunset Gold" }, "avLevels": {"IN_STOCK": 1.0, "PREORDER": 0.0, "BACKORDER": 0.0, "NOT_AVAILABLE": 0.0}, "avStatus":"IN_STOCK", "inStock":true, "ATS": 10016.0, "inStockDate": "Thu Mar 19 12:00:00 GMT 2015" , "pricing": {"standard": "129.0", "sale": "129.0", "isPromoPrice": false, "quantities": [ {"unit": "", "value": "1.0"} ]} }, {"id": "KN94-FQ-IVORY", "attributes": { "ItemFill": "Down" , "size": "Full/Queen" , "color": "Ivory" }, "avLevels": {"IN_STOCK": 1.0, "PREORDER": 0.0, "BACKORDER": 0.0, "NOT_AVAILABLE": 0.0}, "avStatus":"IN_STOCK", "inStock":true, "ATS": 10061.0, "inStockDate": "Thu Mar 19 12:00:00 GMT 2015" , "pricing": {"standard": "179.0", "sale": "179.0", "isPromoPrice": false, "quantities": [ {"unit": "", "value": "1.0"} ]} }, {"id": "KN94-FQ-MANDARIN", "attributes": { "ItemFill": "Down" , "size": "Full/Queen" , "color": "Mandarin" }, "avLevels": {"IN_STOCK": 1.0, "PREORDER": 0.0, "BACKORDER": 0.0, "NOT_AVAILABLE": 0.0}, "avStatus":"IN_STOCK", "inStock":true, "ATS": 10024.0, "inStockDate": "Thu Mar 19 12:00:00 GMT 2015" , "pricing": {"standard": "179.0", "sale": "179.0", "isPromoPrice": false, "quantities": [ {"unit": "", "value": "1.0"} ]} }, {"id": "KN94-FQ-HONEYDEW", "attributes": { "ItemFill": "Down" , "size": "Full/Queen" , "color": "Honeydew" }, "avLevels": {"IN_STOCK": 1.0, "PREORDER": 0.0, "BACKORDER": 0.0, "NOT_AVAILABLE": 0.0}, "avStatus":"IN_STOCK", "inStock":true, "ATS": 10008.0, "inStockDate": "Tue Jun 02 12:00:00 GMT 2015" , "pricing": {"standard": "179.0", "sale": "179.0", "isPromoPrice": false, "quantities": [ {"unit": "", "value": "1.0"} ]} }, {"id": "KN94-FQ-WHITE", "attributes": { "ItemFill": "Down" , "size": "Full/Queen" , "color": "White" }, "avLevels": {"IN_STOCK": 1.0, "PREORDER": 0.0, "BACKORDER": 0.0, "NOT_AVAILABLE": 0.0}, "avStatus":"IN_STOCK", "inStock":true, "ATS": 10099.0, "inStockDate": "Thu Mar 19 12:00:00 GMT 2015" , "pricing": {"standard": "179.0", "sale": "179.0", "isPromoPrice": false, "quantities": [ {"unit": "", "value": "1.0"} ]} }, {"id": "KN94-K-SNST-GOLD", "attributes": { "ItemFill": "Down" , "size": "King" , "color": "Sunset Gold" }, "avLevels": {"IN_STOCK": 1.0, "PREORDER": 0.0, "BACKORDER": 0.0, "NOT_AVAILABLE": 0.0}, "avStatus":"IN_STOCK", "inStock":true, "ATS": 10018.0, "inStockDate": "Thu Mar 19 12:00:00 GMT 2015" , "pricing": {"standard": "209.0", "sale": "209.0", "isPromoPrice": false, "quantities": [ {"unit": "", "value": "1.0"} ]} }, {"id": "KN94-T-PEONY", "attributes": { "ItemFill": "Down" , "size": "Twin" , "color": "Peony" }, "avLevels": {"IN_STOCK": 1.0, "PREORDER": 0.0, "BACKORDER": 0.0, "NOT_AVAILABLE": 0.0}, "avStatus":"IN_STOCK", "inStock":true, "ATS": 10017.0, "inStockDate": "Thu Mar 19 12:00:00 GMT 2015" , "pricing": {"standard": "129.0", "sale": "129.0", "isPromoPrice": false, "quantities": [ {"unit": "", "value": "1.0"} ]} }, {"id": "KN94-T-MANDARIN", "attributes": { "ItemFill": "Down" , "size": "Twin" , "color": "Mandarin" }, "avLevels": {"IN_STOCK": 1.0, "PREORDER": 0.0, "BACKORDER": 0.0, "NOT_AVAILABLE": 0.0}, "avStatus":"IN_STOCK", "inStock":true, "ATS": 10019.0, "inStockDate": "Thu Mar 19 12:00:00 GMT 2015" , "pricing": {"standard": "129.0", "sale": "129.0", "isPromoPrice": false, "quantities": [ {"unit": "", "value": "1.0"} ]} }, {"id": "KN94-FQ-SILVER", "attributes": { "ItemFill": "Down" , "size": "Full/Queen" , "color": "Silver" }, "avLevels": {"IN_STOCK": 1.0, "PREORDER": 0.0, "BACKORDER": 0.0, "NOT_AVAILABLE": 0.0}, "avStatus":"IN_STOCK", "inStock":true, "ATS": 10014.0, "inStockDate": "Thu Mar 19 12:00:00 GMT 2015" , "pricing": {"standard": "179.0", "sale": "179.0", "isPromoPrice": false, "quantities": [ {"unit": "", "value": "1.0"} ]} }, {"id": "KN94-T-BLUE-DENIM", "attributes": { "ItemFill": "Down" , "size": "Twin" , "color": "Blue Denim" }, "avLevels": {"IN_STOCK": 1.0, "PREORDER": 0.0, "BACKORDER": 0.0, "NOT_AVAILABLE": 0.0}, "avStatus":"IN_STOCK", "inStock":true, "ATS": 10019.0, "inStockDate": "Thu Mar 19 12:00:00 GMT 2015" , "pricing": {"standard": "129.0", "sale": "129.0", "isPromoPrice": false, "quantities": [ {"unit": "", "value": "1.0"} ]} }, {"id": "KN94-FQ-SNST-GOLD", "attributes": { "ItemFill": "Down" , "size": "Full/Queen" , "color": "Sunset Gold" }, "avLevels": {"IN_STOCK": 1.0, "PREORDER": 0.0, "BACKORDER": 0.0, "NOT_AVAILABLE": 0.0}, "avStatus":"IN_STOCK", "inStock":true, "ATS": 10020.0, "inStockDate": "Thu Mar 19 12:00:00 GMT 2015" , "pricing": {"standard": "179.0", "sale": "179.0", "isPromoPrice": false, "quantities": [ {"unit": "", "value": "1.0"} ]} }, {"id": "KN94-FQ-BLUE-DENIM", "attributes": { "ItemFill": "Down" , "size": "Full/Queen" , "color": "Blue Denim" }, "avLevels": {"IN_STOCK": 1.0, "PREORDER": 0.0, "BACKORDER": 0.0, "NOT_AVAILABLE": 0.0}, "avStatus":"IN_STOCK", "inStock":true, "ATS": 10021.0, "inStockDate": "Thu Mar 19 12:00:00 GMT 2015" , "pricing": {"standard": "179.0", "sale": "179.0", "isPromoPrice": false, "quantities": [ {"unit": "", "value": "1.0"} ]} }, {"id": "KN94-K-GUAVA", "attributes": { "ItemFill": "Down" , "size": "King" , "color": "Guava" }, "avLevels": {"IN_STOCK": 1.0, "PREORDER": 0.0, "BACKORDER": 0.0, "NOT_AVAILABLE": 0.0}, "avStatus":"IN_STOCK", "inStock":true, "ATS": 10004.0, "inStockDate": "Thu Mar 19 12:00:00 GMT 2015" , "pricing": {"standard": "209.0", "sale": "209.0", "isPromoPrice": false, "quantities": [ {"unit": "", "value": "1.0"} ]} }, {"id": "KN94_K_BL_TIDE", "attributes": { "ItemFill": "Down" , "size": "King" , "color": "Blue Tide" }, "avLevels": {"IN_STOCK": 1.0, "PREORDER": 0.0, "BACKORDER": 0.0, "NOT_AVAILABLE": 0.0}, "avStatus":"IN_STOCK", "inStock":true, "ATS": 29.0, "inStockDate": "Fri Jul 31 12:00:00 GMT 2015" , "pricing": {"standard": "209.0", "sale": "209.0", "isPromoPrice": false, "quantities": [ {"unit": "", "value": "1.0"} ]} }, {"id": "KN94-T-SILVER", "attributes": { "ItemFill": "Down" , "size": "Twin" , "color": "Silver" }, "avLevels": {"IN_STOCK": 1.0, "PREORDER": 0.0, "BACKORDER": 0.0, "NOT_AVAILABLE": 0.0}, "avStatus":"IN_STOCK", "inStock":true, "ATS": 10017.0, "inStockDate": "Thu Mar 19 12:00:00 GMT 2015" , "pricing": {"standard": "129.0", "sale": "129.0", "isPromoPrice": false, "quantities": [ {"unit": "", "value": "1.0"} ]} }, {"id": "KN94-FQ-GUAVA", "attributes": { "ItemFill": "Down" , "size": "Full/Queen" , "color": "Guava" }, "avLevels": {"IN_STOCK": 1.0, "PREORDER": 0.0, "BACKORDER": 0.0, "NOT_AVAILABLE": 0.0}, "avStatus":"IN_STOCK", "inStock":true, "ATS": 10019.0, "inStockDate": "Thu Mar 19 12:00:00 GMT 2015" , "pricing": {"standard": "179.0", "sale": "179.0", "isPromoPrice": false, "quantities": [ {"unit": "", "value": "1.0"} ]} }, {"id": "KN94-K-SILVER", "attributes": { "ItemFill": "Down" , "size": "King" , "color": "Silver" }, "avLevels": {"IN_STOCK": 1.0, "PREORDER": 0.0, "BACKORDER": 0.0, "NOT_AVAILABLE": 0.0}, "avStatus":"IN_STOCK", "inStock":true, "ATS": 10020.0, "inStockDate": "Thu Mar 19 12:00:00 GMT 2015" , "pricing": {"standard": "209.0", "sale": "209.0", "isPromoPrice": false, "quantities": [ {"unit": "", "value": "1.0"} ]} }, {"id": "KN94-K-MANDARIN", "attributes": { "ItemFill": "Down" , "size": "King" , "color": "Mandarin" }, "avLevels": {"IN_STOCK": 1.0, "PREORDER": 0.0, "BACKORDER": 0.0, "NOT_AVAILABLE": 0.0}, "avStatus":"IN_STOCK", "inStock":true, "ATS": 10021.0, "inStockDate": "Thu Mar 19 12:00:00 GMT 2015" , "pricing": {"standard": "209.0", "sale": "209.0", "isPromoPrice": false, "quantities": [ {"unit": "", "value": "1.0"} ]} }, {"id": "KN94-K-BLUE-DENIM", "attributes": { "ItemFill": "Down" , "size": "King" , "color": "Blue Denim" }, "avLevels": {"IN_STOCK": 1.0, "PREORDER": 0.0, "BACKORDER": 0.0, "NOT_AVAILABLE": 0.0}, "avStatus":"IN_STOCK", "inStock":true, "ATS": 10017.0, "inStockDate": "Thu Mar 19 12:00:00 GMT 2015" , "pricing": {"standard": "209.0", "sale": "209.0", "isPromoPrice": false, "quantities": [ {"unit": "", "value": "1.0"} ]} }, {"id": "KN94-FQ-CHINO", "attributes": { "ItemFill": "Down" , "size": "Full/Queen" , "color": "Chino" }, "avLevels": {"IN_STOCK": 1.0, "PREORDER": 0.0, "BACKORDER": 0.0, "NOT_AVAILABLE": 0.0}, "avStatus":"IN_STOCK", "inStock":true, "ATS": 10018.0, "inStockDate": "Thu Mar 19 12:00:00 GMT 2015" , "pricing": {"standard": "179.0", "sale": "179.0", "isPromoPrice": false, "quantities": [ {"unit": "", "value": "1.0"} ]} }, {"id": "KN94-T-GUAVA", "attributes": { "ItemFill": "Down" , "size": "Twin" , "color": "Guava" }, "avLevels": {"IN_STOCK": 1.0, "PREORDER": 0.0, "BACKORDER": 0.0, "NOT_AVAILABLE": 0.0}, "avStatus":"IN_STOCK", "inStock":true, "ATS": 10008.0, "inStockDate": "Thu Mar 19 12:00:00 GMT 2015" , "pricing": {"standard": "129.0", "sale": "129.0", "isPromoPrice": false, "quantities": [ {"unit": "", "value": "1.0"} ]} }, {"id": "KN94-FQ-BL-TIDE", "attributes": { "ItemFill": "Down" , "size": "Full/Queen" , "color": "Blue Tide" }, "avLevels": {"IN_STOCK": 1.0, "PREORDER": 0.0, "BACKORDER": 0.0, "NOT_AVAILABLE": 0.0}, "avStatus":"IN_STOCK", "inStock":true, "ATS": 10017.0, "inStockDate": "Fri Jul 31 12:00:00 GMT 2015" , "pricing": {"standard": "179.0", "sale": "179.0", "isPromoPrice": false, "quantities": [ {"unit": "", "value": "1.0"} ]} }, {"id": "KN94-FQ-PEONY", "attributes": { "ItemFill": "Down" , "size": "Full/Queen" , "color": "Peony" }, "avLevels": {"IN_STOCK": 1.0, "PREORDER": 0.0, "BACKORDER": 0.0, "NOT_AVAILABLE": 0.0}, "avStatus":"IN_STOCK", "inStock":true, "ATS": 10011.0, "inStockDate": "Thu Mar 19 12:00:00 GMT 2015" , "pricing": {"standard": "179.0", "sale": "179.0", "isPromoPrice": false, "quantities": [ {"unit": "", "value": "1.0"} ]} }, {"id": "KN94-FQ-COAL", "attributes": { "ItemFill": "Down" , "size": "Full/Queen" , "color": "Coal" }, "avLevels": {"IN_STOCK": 1.0, "PREORDER": 0.0, "BACKORDER": 0.0, "NOT_AVAILABLE": 0.0}, "avStatus":"IN_STOCK", "inStock":true, "ATS": 10016.0, "inStockDate": "Thu Mar 19 12:00:00 GMT 2015" , "pricing": {"standard": "179.0", "sale": "179.0", "isPromoPrice": false, "quantities": [ {"unit": "", "value": "1.0"} ]} }, {"id": "KN95-FQ-MANDARIN", "attributes": { "ItemFill": "PrimaLoft" , "size": "Full/Queen" , "color": "Mandarin" }, "avLevels": {"IN_STOCK": 1.0, "PREORDER": 0.0, "BACKORDER": 0.0, "NOT_AVAILABLE": 0.0}, "avStatus":"IN_STOCK", "inStock":true, "ATS": 10018.0, "inStockDate": "Thu Apr 30 12:00:00 GMT 2015" , "pricing": {"standard": "159.0", "sale": "159.0", "isPromoPrice": false, "quantities": [ {"unit": "", "value": "1.0"} ]} }, {"id": "KN95-K-MANDARIN", "attributes": { "ItemFill": "PrimaLoft" , "size": "King" , "color": "Mandarin" }, "avLevels": {"IN_STOCK": 1.0, "PREORDER": 0.0, "BACKORDER": 0.0, "NOT_AVAILABLE": 0.0}, "avStatus":"IN_STOCK", "inStock":true, "ATS": 10023.0, "inStockDate": "Thu Mar 19 12:00:00 GMT 2015" , "pricing": {"standard": "189.0", "sale": "189.0", "isPromoPrice": false, "quantities": [ {"unit": "", "value": "1.0"} ]} }, {"id": "KN95-FQ-WHITE", "attributes": { "ItemFill": "PrimaLoft" , "size": "Full/Queen" , "color": "White" }, "avLevels": {"IN_STOCK": 1.0, "PREORDER": 0.0, "BACKORDER": 0.0, "NOT_AVAILABLE": 0.0}, "avStatus":"IN_STOCK", "inStock":true, "ATS": 10087.0, "inStockDate": "Thu Mar 19 12:00:00 GMT 2015" , "pricing": {"standard": "159.0", "sale": "159.0", "isPromoPrice": false, "quantities": [ {"unit": "", "value": "1.0"} ]} }, {"id": "KN95-FQ-CHINO", "attributes": { "ItemFill": "PrimaLoft" , "size": "Full/Queen" , "color": "Chino" }, "avLevels": {"IN_STOCK": 1.0, "PREORDER": 0.0, "BACKORDER": 0.0, "NOT_AVAILABLE": 0.0}, "avStatus":"IN_STOCK", "inStock":true, "ATS": 10040.0, "inStockDate": "Thu Mar 19 12:00:00 GMT 2015" , "pricing": {"standard": "159.0", "sale": "159.0", "isPromoPrice": false, "quantities": [ {"unit": "", "value": "1.0"} ]} }, {"id": "KN95-FQ-IVORY", "attributes": { "ItemFill": "PrimaLoft" , "size": "Full/Queen" , "color": "Ivory" }, "avLevels": {"IN_STOCK": 1.0, "PREORDER": 0.0, "BACKORDER": 0.0, "NOT_AVAILABLE": 0.0}, "avStatus":"IN_STOCK", "inStock":true, "ATS": 10049.0, "inStockDate": "Thu Mar 19 12:00:00 GMT 2015" , "pricing": {"standard": "159.0", "sale": "159.0", "isPromoPrice": false, "quantities": [ {"unit": "", "value": "1.0"} ]} }, {"id": "KN95-FQ-GUAVA", "attributes": { "ItemFill": "PrimaLoft" , "size": "Full/Queen" , "color": "Guava" }, "avLevels": {"IN_STOCK": 1.0, "PREORDER": 0.0, "BACKORDER": 0.0, "NOT_AVAILABLE": 0.0}, "avStatus":"IN_STOCK", "inStock":true, "ATS": 10015.0, "inStockDate": "Thu Mar 19 12:00:00 GMT 2015" , "pricing": {"standard": "159.0", "sale": "159.0", "isPromoPrice": false, "quantities": [ {"unit": "", "value": "1.0"} ]} }, {"id": "KN95-K-PEONY", "attributes": { "ItemFill": "PrimaLoft" , "size": "King" , "color": "Peony" }, "avLevels": {"IN_STOCK": 1.0, "PREORDER": 0.0, "BACKORDER": 0.0, "NOT_AVAILABLE": 0.0}, "avStatus":"IN_STOCK", "inStock":true, "ATS": 10018.0, "inStockDate": "Thu Mar 19 12:00:00 GMT 2015" , "pricing": {"standard": "189.0", "sale": "189.0", "isPromoPrice": false, "quantities": [ {"unit": "", "value": "1.0"} ]} }, {"id": "KN95-K-SNST-GOLD", "attributes": { "ItemFill": "PrimaLoft" , "size": "King" , "color": "Sunset Gold" }, "avLevels": {"IN_STOCK": 1.0, "PREORDER": 0.0, "BACKORDER": 0.0, "NOT_AVAILABLE": 0.0}, "avStatus":"IN_STOCK", "inStock":true, "ATS": 10015.0, "inStockDate": "Thu Mar 19 12:00:00 GMT 2015" , "pricing": {"standard": "189.0", "sale": "189.0", "isPromoPrice": false, "quantities": [ {"unit": "", "value": "1.0"} ]} }, {"id": "KN95-FQ-HONEYDEW", "attributes": { "ItemFill": "PrimaLoft" , "size": "Full/Queen" , "color": "Honeydew" }, "avLevels": {"IN_STOCK": 1.0, "PREORDER": 0.0, "BACKORDER": 0.0, "NOT_AVAILABLE": 0.0}, "avStatus":"IN_STOCK", "inStock":true, "ATS": 10014.0, "inStockDate": "Thu Mar 19 12:00:00 GMT 2015" , "pricing": {"standard": "159.0", "sale": "159.0", "isPromoPrice": false, "quantities": [ {"unit": "", "value": "1.0"} ]} }, {"id": "KN95-FQ-BLUE-DENIM", "attributes": { "ItemFill": "PrimaLoft" , "size": "Full/Queen" , "color": "Blue Denim" }, "avLevels": {"IN_STOCK": 1.0, "PREORDER": 0.0, "BACKORDER": 0.0, "NOT_AVAILABLE": 0.0}, "avStatus":"IN_STOCK", "inStock":true, "ATS": 10034.0, "inStockDate": "Thu Mar 19 12:00:00 GMT 2015" , "pricing": {"standard": "159.0", "sale": "159.0", "isPromoPrice": false, "quantities": [ {"unit": "", "value": "1.0"} ]} }, {"id": "KN95-T-SNST-GOLD", "attributes": { "ItemFill": "PrimaLoft" , "size": "Twin" , "color": "Sunset Gold" }, "avLevels": {"IN_STOCK": 1.0, "PREORDER": 0.0, "BACKORDER": 0.0, "NOT_AVAILABLE": 0.0}, "avStatus":"IN_STOCK", "inStock":true, "ATS": 10015.0, "inStockDate": "Thu Mar 19 12:00:00 GMT 2015" , "pricing": {"standard": "109.0", "sale": "109.0", "isPromoPrice": false, "quantities": [ {"unit": "", "value": "1.0"} ]} }, {"id": "KN95-T-MANDARIN", "attributes": { "ItemFill": "PrimaLoft" , "size": "Twin" , "color": "Mandarin" }, "avLevels": {"IN_STOCK": 1.0, "PREORDER": 0.0, "BACKORDER": 0.0, "NOT_AVAILABLE": 0.0}, "avStatus":"IN_STOCK", "inStock":true, "ATS": 10015.0, "inStockDate": "Thu Mar 19 12:00:00 GMT 2015" , "pricing": {"standard": "109.0", "sale": "109.0", "isPromoPrice": false, "quantities": [ {"unit": "", "value": "1.0"} ]} }, {"id": "KN95-T-SILVER", "attributes": { "ItemFill": "PrimaLoft" , "size": "Twin" , "color": "Silver" }, "avLevels": {"IN_STOCK": 1.0, "PREORDER": 0.0, "BACKORDER": 0.0, "NOT_AVAILABLE": 0.0}, "avStatus":"IN_STOCK", "inStock":true, "ATS": 10018.0, "inStockDate": "Thu Mar 19 12:00:00 GMT 2015" , "pricing": {"standard": "109.0", "sale": "109.0", "isPromoPrice": false, "quantities": [ {"unit": "", "value": "1.0"} ]} }, {"id": "KN95-FQ-SNST-GOLD", "attributes": { "ItemFill": "PrimaLoft" , "size": "Full/Queen" , "color": "Sunset Gold" }, "avLevels": {"IN_STOCK": 1.0, "PREORDER": 0.0, "BACKORDER": 0.0, "NOT_AVAILABLE": 0.0}, "avStatus":"IN_STOCK", "inStock":true, "ATS": 10018.0, "inStockDate": "Thu Mar 19 12:00:00 GMT 2015" , "pricing": {"standard": "159.0", "sale": "159.0", "isPromoPrice": false, "quantities": [ {"unit": "", "value": "1.0"} ]} }, {"id": "KN95-FQ-SPPANSY", "attributes": { "ItemFill": "PrimaLoft" , "size": "Full/Queen" , "color": "Spring Pansy" }, "avLevels": {"IN_STOCK": 1.0, "PREORDER": 0.0, "BACKORDER": 0.0, "NOT_AVAILABLE": 0.0}, "avStatus":"IN_STOCK", "inStock":true, "ATS": 10017.0, "inStockDate": "Thu Mar 19 12:00:00 GMT 2015" , "pricing": {"standard": "159.0", "sale": "159.0", "isPromoPrice": false, "quantities": [ {"unit": "", "value": "1.0"} ]} }, {"id": "KN95-FQ-BL-TIDE", "attributes": { "ItemFill": "PrimaLoft" , "size": "Full/Queen" , "color": "Blue Tide" }, "avLevels": {"IN_STOCK": 1.0, "PREORDER": 0.0, "BACKORDER": 0.0, "NOT_AVAILABLE": 0.0}, "avStatus":"IN_STOCK", "inStock":true, "ATS": 10011.0, "inStockDate": "Thu Mar 19 12:00:00 GMT 2015" , "pricing": {"standard": "159.0", "sale": "159.0", "isPromoPrice": false, "quantities": [ {"unit": "", "value": "1.0"} ]} }, {"id": "KN95-T-PEONY", "attributes": { "ItemFill": "PrimaLoft" , "size": "Twin" , "color": "Peony" }, "avLevels": {"IN_STOCK": 1.0, "PREORDER": 0.0, "BACKORDER": 0.0, "NOT_AVAILABLE": 0.0}, "avStatus":"IN_STOCK", "inStock":true, "ATS": 10018.0, "inStockDate": "Thu Mar 19 12:00:00 GMT 2015" , "pricing": {"standard": "109.0", "sale": "109.0", "isPromoPrice": false, "quantities": [ {"unit": "", "value": "1.0"} ]} }, {"id": "KN95-T-BLUE-DENIM", "attributes": { "ItemFill": "PrimaLoft" , "size": "Twin" , "color": "Blue Denim" }, "avLevels": {"IN_STOCK": 1.0, "PREORDER": 0.0, "BACKORDER": 0.0, "NOT_AVAILABLE": 0.0}, "avStatus":"IN_STOCK", "inStock":true, "ATS": 10013.0, "inStockDate": "Thu Mar 19 12:00:00 GMT 2015" , "pricing": {"standard": "109.0", "sale": "109.0", "isPromoPrice": false, "quantities": [ {"unit": "", "value": "1.0"} ]} }, {"id": "KN95-T-GUAVA", "attributes": { "ItemFill": "PrimaLoft" , "size": "Twin" , "color": "Guava" }, "avLevels": {"IN_STOCK": 1.0, "PREORDER": 0.0, "BACKORDER": 0.0, "NOT_AVAILABLE": 0.0}, "avStatus":"IN_STOCK", "inStock":true, "ATS": 10027.0, "inStockDate": "Thu Mar 19 12:00:00 GMT 2015" , "pricing": {"standard": "109.0", "sale": "109.0", "isPromoPrice": false, "quantities": [ {"unit": "", "value": "1.0"} ]} }, {"id": "KN95-K-BLUE-DENIM", "attributes": { "ItemFill": "PrimaLoft" , "size": "King" , "color": "Blue Denim" }, "avLevels": {"IN_STOCK": 1.0, "PREORDER": 0.0, "BACKORDER": 0.0, "NOT_AVAILABLE": 0.0}, "avStatus":"IN_STOCK", "inStock":true, "ATS": 10022.0, "inStockDate": "Thu Mar 19 12:00:00 GMT 2015" , "pricing": {"standard": "189.0", "sale": "189.0", "isPromoPrice": false, "quantities": [ {"unit": "", "value": "1.0"} ]} }, {"id": "KN95-FQ-SILVER", "attributes": { "ItemFill": "PrimaLoft" , "size": "Full/Queen" , "color": "Silver" }, "avLevels": {"IN_STOCK": 1.0, "PREORDER": 0.0, "BACKORDER": 0.0, "NOT_AVAILABLE": 0.0}, "avStatus":"IN_STOCK", "inStock":true, "ATS": 10032.0, "inStockDate": "Thu Mar 19 12:00:00 GMT 2015" , "pricing": {"standard": "159.0", "sale": "159.0", "isPromoPrice": false, "quantities": [ {"unit": "", "value": "1.0"} ]} }, {"id": "KN95-K-SILVER", "attributes": { "ItemFill": "PrimaLoft" , "size": "King" , "color": "Silver" }, "avLevels": {"IN_STOCK": 1.0, "PREORDER": 0.0, "BACKORDER": 0.0, "NOT_AVAILABLE": 0.0}, "avStatus":"IN_STOCK", "inStock":true, "ATS": 10024.0, "inStockDate": "Thu Mar 19 12:00:00 GMT 2015" , "pricing": {"standard": "189.0", "sale": "189.0", "isPromoPrice": false, "quantities": [ {"unit": "", "value": "1.0"} ]} }, {"id": "KN95-K-GUAVA", "attributes": { "ItemFill": "PrimaLoft" , "size": "King" , "color": "Guava" }, "avLevels": {"IN_STOCK": 1.0, "PREORDER": 0.0, "BACKORDER": 0.0, "NOT_AVAILABLE": 0.0}, "avStatus":"IN_STOCK", "inStock":true, "ATS": 10019.0, "inStockDate": "Thu Mar 19 12:00:00 GMT 2015" , "pricing": {"standard": "189.0", "sale": "189.0", "isPromoPrice": false, "quantities": [ {"unit": "", "value": "1.0"} ]} }, {"id": "KN95-FQ-COAL", "attributes": { "ItemFill": "PrimaLoft" , "size": "Full/Queen" , "color": "Coal" }, "avLevels": {"IN_STOCK": 1.0, "PREORDER": 0.0, "BACKORDER": 0.0, "NOT_AVAILABLE": 0.0}, "avStatus":"IN_STOCK", "inStock":true, "ATS": 10015.0, "inStockDate": "Thu Mar 19 12:00:00 GMT 2015" , "pricing": {"standard": "159.0", "sale": "159.0", "isPromoPrice": false, "quantities": [ {"unit": "", "value": "1.0"} ]} }, {"id": "KN95-FQ-PEONY", "attributes": { "ItemFill": "PrimaLoft" , "size": "Full/Queen" , "color": "Peony" }, "avLevels": {"IN_STOCK": 1.0, "PREORDER": 0.0, "BACKORDER": 0.0, "NOT_AVAILABLE": 0.0}, "avStatus":"IN_STOCK", "inStock":true, "ATS": 10018.0, "inStockDate": "Thu Mar 19 12:00:00 GMT 2015" , "pricing": {"standard": "159.0", "sale": "159.0", "isPromoPrice": false, "quantities": [ {"unit": "", "value": "1.0"} ]} }, {"id": "KN95-FQ-WALNUT", "attributes": { "ItemFill": "PrimaLoft" , "size": "Full/Queen" , "color": "Walnut" }, "avLevels": {"IN_STOCK": 1.0, "PREORDER": 0.0, "BACKORDER": 0.0, "NOT_AVAILABLE": 0.0}, "avStatus":"IN_STOCK", "inStock":true, "ATS": 10022.0, "inStockDate": "Thu Mar 19 12:00:00 GMT 2015" , "pricing": {"standard": "159.0", "sale": "159.0", "isPromoPrice": false, "quantities": [ {"unit": "", "value": "1.0"} ]} }, {"id": "KN94_F_SPPANSY", "attributes": { "ItemFill": "Down" , "size": "Full" , "color": "Spring Pansy" }, "avLevels": {"IN_STOCK": 0.0, "PREORDER": 0.0, "BACKORDER": 0.0, "NOT_AVAILABLE": 1.0}, "avStatus":"NOT_AVAILABLE", "inStock":false, "ATS": 0.0, "inStockDate": "Fri Apr 03 12:00:00 GMT 2015" , "pricing": {"standard": "159.0", "sale": "159.0", "isPromoPrice": false, "quantities": [ {"unit": "", "value": "1.0"} ]} }, {"id": "KN94_T_BL_TIDE", "attributes": { "ItemFill": "Down" , "size": "Twin" , "color": "Blue Tide" }, "avLevels": {"IN_STOCK": 1.0, "PREORDER": 0.0, "BACKORDER": 0.0, "NOT_AVAILABLE": 0.0}, "avStatus":"IN_STOCK", "inStock":true, "ATS": 27.0, "inStockDate": "Thu Mar 19 12:00:00 GMT 2015" , "pricing": {"standard": "129.0", "sale": "129.0", "isPromoPrice": false, "quantities": [ {"unit": "", "value": "1.0"} ]} }, {"id": "KN94_F_WALNUT", "attributes": { "ItemFill": "Down" , "size": "Full" , "color": "Walnut" }, "avLevels": {"IN_STOCK": 0.0, "PREORDER": 0.0, "BACKORDER": 0.0, "NOT_AVAILABLE": 1.0}, "avStatus":"NOT_AVAILABLE", "inStock":false, "ATS": 0.0, "inStockDate": "Fri Apr 03 12:00:00 GMT 2015" , "pricing": {"standard": "159.0", "sale": "159.0", "isPromoPrice": false, "quantities": [ {"unit": "", "value": "1.0"} ]} }, {"id": "KN94_K_SPPANSY", "attributes": { "ItemFill": "Down" , "size": "King" , "color": "Spring Pansy" }, "avLevels": {"IN_STOCK": 1.0, "PREORDER": 0.0, "BACKORDER": 0.0, "NOT_AVAILABLE": 0.0}, "avStatus":"IN_STOCK", "inStock":true, "ATS": 19.0, "inStockDate": "Fri Apr 03 12:00:00 GMT 2015" , "pricing": {"standard": "209.0", "sale": "209.0", "isPromoPrice": false, "quantities": [ {"unit": "", "value": "1.0"} ]} }, {"id": "KN94_T_CHINO", "attributes": { "ItemFill": "Down" , "size": "Twin" , "color": "Chino" }, "avLevels": {"IN_STOCK": 1.0, "PREORDER": 0.0, "BACKORDER": 0.0, "NOT_AVAILABLE": 0.0}, "avStatus":"IN_STOCK", "inStock":true, "ATS": 24.0, "inStockDate": "Thu Mar 19 12:00:00 GMT 2015" , "pricing": {"standard": "129.0", "sale": "129.0", "isPromoPrice": false, "quantities": [ {"unit": "", "value": "1.0"} ]} }, {"id": "KN94_K_HONEYDEW", "attributes": { "ItemFill": "Down" , "size": "King" , "color": "Honeydew" }, "avLevels": {"IN_STOCK": 1.0, "PREORDER": 0.0, "BACKORDER": 0.0, "NOT_AVAILABLE": 0.0}, "avStatus":"IN_STOCK", "inStock":true, "ATS": 4.0, "inStockDate": "Fri Apr 03 12:00:00 GMT 2015" , "pricing": {"standard": "209.0", "sale": "209.0", "isPromoPrice": false, "quantities": [ {"unit": "", "value": "1.0"} ]} }, {"id": "KN94_T_HONEYDEW", "attributes": { "ItemFill": "Down" , "size": "Twin" , "color": "Honeydew" }, "avLevels": {"IN_STOCK": 1.0, "PREORDER": 0.0, "BACKORDER": 0.0, "NOT_AVAILABLE": 0.0}, "avStatus":"IN_STOCK", "inStock":true, "ATS": 26.0, "inStockDate": "Fri Apr 03 12:00:00 GMT 2015" , "pricing": {"standard": "129.0", "sale": "129.0", "isPromoPrice": false, "quantities": [ {"unit": "", "value": "1.0"} ]} }, {"id": "KN94_K_WALNUT", "attributes": { "ItemFill": "Down" , "size": "King" , "color": "Walnut" }, "avLevels": {"IN_STOCK": 1.0, "PREORDER": 0.0, "BACKORDER": 0.0, "NOT_AVAILABLE": 0.0}, "avStatus":"IN_STOCK", "inStock":true, "ATS": 17.0, "inStockDate": "Thu Mar 19 12:00:00 GMT 2015" , "pricing": {"standard": "209.0", "sale": "209.0", "isPromoPrice": false, "quantities": [ {"unit": "", "value": "1.0"} ]} }, {"id": "KN94_T_WALNUT", "attributes": { "ItemFill": "Down" , "size": "Twin" , "color": "Walnut" }, "avLevels": {"IN_STOCK": 1.0, "PREORDER": 0.0, "BACKORDER": 0.0, "NOT_AVAILABLE": 0.0}, "avStatus":"IN_STOCK", "inStock":true, "ATS": 49.0, "inStockDate": "Fri Jul 31 12:00:00 GMT 2015" , "pricing": {"standard": "129.0", "sale": "129.0", "isPromoPrice": false, "quantities": [ {"unit": "", "value": "1.0"} ]} }, {"id": "KN94_K_CHINO", "attributes": { "ItemFill": "Down" , "size": "King" , "color": "Chino" }, "avLevels": {"IN_STOCK": 1.0, "PREORDER": 0.0, "BACKORDER": 0.0, "NOT_AVAILABLE": 0.0}, "avStatus":"IN_STOCK", "inStock":true, "ATS": 23.0, "inStockDate": "Thu Mar 19 12:00:00 GMT 2015" , "pricing": {"standard": "209.0", "sale": "209.0", "isPromoPrice": false, "quantities": [ {"unit": "", "value": "1.0"} ]} }, {"id": "KN94_T_SPPANSY", "attributes": { "ItemFill": "Down" , "size": "Twin" , "color": "Spring Pansy" }, "avLevels": {"IN_STOCK": 1.0, "PREORDER": 0.0, "BACKORDER": 0.0, "NOT_AVAILABLE": 0.0}, "avStatus":"IN_STOCK", "inStock":true, "ATS": 22.0, "inStockDate": "Fri Apr 03 12:00:00 GMT 2015" , "pricing": {"standard": "129.0", "sale": "129.0", "isPromoPrice": false, "quantities": [ {"unit": "", "value": "1.0"} ]} } ] }}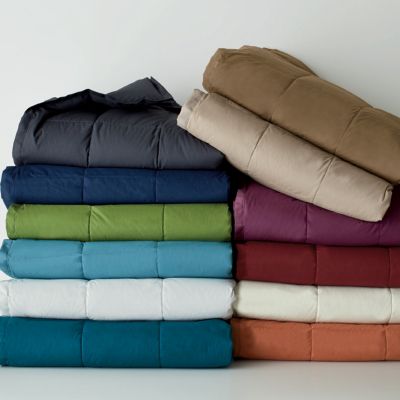 $129.00-$209.00
SALE: $114.00-$184.00
{ "variations": { "variants": [ {"id": "KN94_Q_PERSIAN_BLUE", "attributes": { "ItemFill": "Down" , "size": "Queen" , "color": "Persian Blue" }, "avLevels": {"IN_STOCK": 0.0, "PREORDER": 0.0, "BACKORDER": 0.0, "NOT_AVAILABLE": 1.0}, "avStatus":"NOT_AVAILABLE", "inStock":false, "ATS": 0.0, "inStockDate": "Fri Apr 03 12:00:00 GMT 2015" , "pricing": {"standard": "179.0", "sale": "159.0", "isPromoPrice": false, "quantities": [ {"unit": "", "value": "1.0"} ]} }, {"id": "KN94_Q_SGRPLM", "attributes": { "ItemFill": "Down" , "size": "Queen" , "color": "Sugar Plum" }, "avLevels": {"IN_STOCK": 0.0, "PREORDER": 0.0, "BACKORDER": 0.0, "NOT_AVAILABLE": 1.0}, "avStatus":"NOT_AVAILABLE", "inStock":false, "ATS": 0.0, "inStockDate": "Fri Apr 03 12:00:00 GMT 2015" , "pricing": {"standard": "179.0", "sale": "159.0", "isPromoPrice": false, "quantities": [ {"unit": "", "value": "1.0"} ]} }, {"id": "KN94_T_ATLBLUE", "attributes": { "ItemFill": "Down" , "size": "Twin" , "color": "Atlantic Blue" }, "avLevels": {"IN_STOCK": 0.0, "PREORDER": 0.0, "BACKORDER": 0.0, "NOT_AVAILABLE": 1.0}, "avStatus":"NOT_AVAILABLE", "inStock":false, "ATS": 0.0, "inStockDate": "Fri Apr 03 12:00:00 GMT 2015" , "pricing": {"standard": "129.0", "sale": "114.0", "isPromoPrice": false, "quantities": [ {"unit": "", "value": "1.0"} ]} }, {"id": "KN94_K_SGRPLM", "attributes": { "ItemFill": "Down" , "size": "King" , "color": "Sugar Plum" }, "avLevels": {"IN_STOCK": 1.0, "PREORDER": 0.0, "BACKORDER": 0.0, "NOT_AVAILABLE": 0.0}, "avStatus":"IN_STOCK", "inStock":true, "ATS": 1.0, "inStockDate": "Fri Apr 03 12:00:00 GMT 2015" , "pricing": {"standard": "209.0", "sale": "184.0", "isPromoPrice": false, "quantities": [ {"unit": "", "value": "1.0"} ]} }, {"id": "KN94_T_SGRPLM", "attributes": { "ItemFill": "Down" , "size": "Twin" , "color": "Sugar Plum" }, "avLevels": {"IN_STOCK": 0.0, "PREORDER": 0.0, "BACKORDER": 0.0, "NOT_AVAILABLE": 1.0}, "avStatus":"NOT_AVAILABLE", "inStock":false, "ATS": 0.0, "inStockDate": "Fri Apr 03 12:00:00 GMT 2015" , "pricing": {"standard": "129.0", "sale": "114.0", "isPromoPrice": false, "quantities": [ {"unit": "", "value": "1.0"} ]} }, {"id": "KN94_K_TNN", "attributes": { "ItemFill": "Down" , "size": "King" , "color": "Tan" }, "avLevels": {"IN_STOCK": 0.0, "PREORDER": 0.0, "BACKORDER": 0.0, "NOT_AVAILABLE": 1.0}, "avStatus":"NOT_AVAILABLE", "inStock":false, "ATS": 0.0, "inStockDate": "Fri Apr 03 12:00:00 GMT 2015" , "pricing": {"standard": "209.0", "sale": "184.0", "isPromoPrice": false, "quantities": [ {"unit": "", "value": "1.0"} ]} }, {"id": "KN94_F_SGRPLM", "attributes": { "ItemFill": "Down" , "size": "Full" , "color": "Sugar Plum" }, "avLevels": {"IN_STOCK": 0.0, "PREORDER": 0.0, "BACKORDER": 0.0, "NOT_AVAILABLE": 1.0}, "avStatus":"NOT_AVAILABLE", "inStock":false, "ATS": 0.0, "inStockDate": "Fri Apr 03 12:00:00 GMT 2015" , "pricing": {"standard": "159.0", "sale": "119.0", "isPromoPrice": false, "quantities": [ {"unit": "", "value": "1.0"} ]} }, {"id": "KN94_T_SPI", "attributes": { "ItemFill": "Down" , "size": "Twin" , "color": "Spice" }, "avLevels": {"IN_STOCK": 0.0, "PREORDER": 0.0, "BACKORDER": 0.0, "NOT_AVAILABLE": 1.0}, "avStatus":"NOT_AVAILABLE", "inStock":false, "ATS": 0.0, "inStockDate": "Fri Apr 03 12:00:00 GMT 2015" , "pricing": {"standard": "129.0", "sale": "114.0", "isPromoPrice": false, "quantities": [ {"unit": "", "value": "1.0"} ]} }, {"id": "KN94_F_MUSHROOM", "attributes": { "ItemFill": "Down" , "size": "Full" , "color": "Mushroom" }, "avLevels": {"IN_STOCK": 1.0, "PREORDER": 0.0, "BACKORDER": 0.0, "NOT_AVAILABLE": 0.0}, "avStatus":"IN_STOCK", "inStock":true, "ATS": 4.0, "inStockDate": "Fri Apr 03 12:00:00 GMT 2015" , "pricing": {"standard": "159.0", "sale": "119.0", "isPromoPrice": false, "quantities": [ {"unit": "", "value": "1.0"} ]} }, {"id": "KN94_T_PERSIAN_BLUE", "attributes": { "ItemFill": "Down" , "size": "Twin" , "color": "Persian Blue" }, "avLevels": {"IN_STOCK": 1.0, "PREORDER": 0.0, "BACKORDER": 0.0, "NOT_AVAILABLE": 0.0}, "avStatus":"IN_STOCK", "inStock":true, "ATS": 3.0, "inStockDate": "Fri Apr 03 12:00:00 GMT 2015" , "pricing": {"standard": "129.0", "sale": "114.0", "isPromoPrice": false, "quantities": [ {"unit": "", "value": "1.0"} ]} }, {"id": "KN94_K_SPI", "attributes": { "ItemFill": "Down" , "size": "King" , "color": "Spice" }, "avLevels": {"IN_STOCK": 1.0, "PREORDER": 0.0, "BACKORDER": 0.0, "NOT_AVAILABLE": 0.0}, "avStatus":"IN_STOCK", "inStock":true, "ATS": 8.0, "inStockDate": "Fri Apr 03 12:00:00 GMT 2015" , "pricing": {"standard": "209.0", "sale": "184.0", "isPromoPrice": false, "quantities": [ {"unit": "", "value": "1.0"} ]} }, {"id": "KN94_Q_SPI", "attributes": { "ItemFill": "Down" , "size": "Queen" , "color": "Spice" }, "avLevels": {"IN_STOCK": 0.0, "PREORDER": 0.0, "BACKORDER": 0.0, "NOT_AVAILABLE": 1.0}, "avStatus":"NOT_AVAILABLE", "inStock":false, "ATS": 0.0, "inStockDate": "Fri Apr 03 12:00:00 GMT 2015" , "pricing": {"standard": "179.0", "sale": "159.0", "isPromoPrice": false, "quantities": [ {"unit": "", "value": "1.0"} ]} }, {"id": "KN94_T_TNN", "attributes": { "ItemFill": "Down" , "size": "Twin" , "color": "Tan" }, "avLevels": {"IN_STOCK": 0.0, "PREORDER": 0.0, "BACKORDER": 0.0, "NOT_AVAILABLE": 1.0}, "avStatus":"NOT_AVAILABLE", "inStock":false, "ATS": 0.0, "inStockDate": "Fri Apr 03 12:00:00 GMT 2015" , "pricing": {"standard": "129.0", "sale": "114.0", "isPromoPrice": false, "quantities": [ {"unit": "", "value": "1.0"} ]} }, {"id": "KN94_K_FLDGRN", "attributes": { "ItemFill": "Down" , "size": "King" , "color": "Field Green" }, "avLevels": {"IN_STOCK": 1.0, "PREORDER": 0.0, "BACKORDER": 0.0, "NOT_AVAILABLE": 0.0}, "avStatus":"IN_STOCK", "inStock":true, "ATS": 9.0, "inStockDate": "Fri Apr 03 12:00:00 GMT 2015" , "pricing": {"standard": "209.0", "sale": "184.0", "isPromoPrice": false, "quantities": [ {"unit": "", "value": "1.0"} ]} }, {"id": "KN94_F_PERSIAN_BLUE", "attributes": { "ItemFill": "Down" , "size": "Full" , "color": "Persian Blue" }, "avLevels": {"IN_STOCK": 0.0, "PREORDER": 0.0, "BACKORDER": 0.0, "NOT_AVAILABLE": 1.0}, "avStatus":"NOT_AVAILABLE", "inStock":false, "ATS": 0.0, "inStockDate": "Fri Apr 03 12:00:00 GMT 2015" , "pricing": {"standard": "159.0", "sale": "139.0", "isPromoPrice": false, "quantities": [ {"unit": "", "value": "1.0"} ]} }, {"id": "KN94_K_MUSHROOM", "attributes": { "ItemFill": "Down" , "size": "King" , "color": "Mushroom" }, "avLevels": {"IN_STOCK": 0.0, "PREORDER": 0.0, "BACKORDER": 0.0, "NOT_AVAILABLE": 1.0}, "avStatus":"NOT_AVAILABLE", "inStock":false, "ATS": 0.0, "inStockDate": "Fri Apr 03 12:00:00 GMT 2015" , "pricing": {"standard": "209.0", "sale": "184.0", "isPromoPrice": false, "quantities": [ {"unit": "", "value": "1.0"} ]} }, {"id": "KN94_Q_TNN", "attributes": { "ItemFill": "Down" , "size": "Queen" , "color": "Tan" }, "avLevels": {"IN_STOCK": 0.0, "PREORDER": 0.0, "BACKORDER": 0.0, "NOT_AVAILABLE": 1.0}, "avStatus":"NOT_AVAILABLE", "inStock":false, "ATS": 0.0, "inStockDate": "Fri Apr 03 12:00:00 GMT 2015" , "pricing": {"standard": "179.0", "sale": "159.0", "isPromoPrice": false, "quantities": [ {"unit": "", "value": "1.0"} ]} }, {"id": "KN94_F_SPI", "attributes": { "ItemFill": "Down" , "size": "Full" , "color": "Spice" }, "avLevels": {"IN_STOCK": 1.0, "PREORDER": 0.0, "BACKORDER": 0.0, "NOT_AVAILABLE": 0.0}, "avStatus":"IN_STOCK", "inStock":true, "ATS": 2.0, "inStockDate": "Fri Apr 03 12:00:00 GMT 2015" , "pricing": {"standard": "159.0", "sale": "119.0", "isPromoPrice": false, "quantities": [ {"unit": "", "value": "1.0"} ]} }, {"id": "KN94_F_FLDGRN", "attributes": { "ItemFill": "Down" , "size": "Full" , "color": "Field Green" }, "avLevels": {"IN_STOCK": 0.0, "PREORDER": 0.0, "BACKORDER": 0.0, "NOT_AVAILABLE": 1.0}, "avStatus":"NOT_AVAILABLE", "inStock":false, "ATS": 0.0, "inStockDate": "Fri Apr 03 12:00:00 GMT 2015" , "pricing": {"standard": "159.0", "sale": "139.0", "isPromoPrice": false, "quantities": [ {"unit": "", "value": "1.0"} ]} }, {"id": "KN94_T_MUSHROOM", "attributes": { "ItemFill": "Down" , "size": "Twin" , "color": "Mushroom" }, "avLevels": {"IN_STOCK": 1.0, "PREORDER": 0.0, "BACKORDER": 0.0, "NOT_AVAILABLE": 0.0}, "avStatus":"IN_STOCK", "inStock":true, "ATS": 6.0, "inStockDate": "Fri Apr 03 12:00:00 GMT 2015" , "pricing": {"standard": "129.0", "sale": "114.0", "isPromoPrice": false, "quantities": [ {"unit": "", "value": "1.0"} ]} }, {"id": "KN94_F_ATLBLUE", "attributes": { "ItemFill": "Down" , "size": "Full" , "color": "Atlantic Blue" }, "avLevels": {"IN_STOCK": 0.0, "PREORDER": 0.0, "BACKORDER": 0.0, "NOT_AVAILABLE": 1.0}, "avStatus":"NOT_AVAILABLE", "inStock":false, "ATS": 0.0, "inStockDate": "Fri Apr 03 12:00:00 GMT 2015" , "pricing": {"standard": "159.0", "sale": "139.0", "isPromoPrice": false, "quantities": [ {"unit": "", "value": "1.0"} ]} }, {"id": "KN94_T_FLDGRN", "attributes": { "ItemFill": "Down" , "size": "Twin" , "color": "Field Green" }, "avLevels": {"IN_STOCK": 0.0, "PREORDER": 0.0, "BACKORDER": 0.0, "NOT_AVAILABLE": 1.0}, "avStatus":"NOT_AVAILABLE", "inStock":false, "ATS": 0.0, "inStockDate": "Fri Apr 03 12:00:00 GMT 2015" , "pricing": {"standard": "129.0", "sale": "114.0", "isPromoPrice": false, "quantities": [ {"unit": "", "value": "1.0"} ]} }, {"id": "KN94_T_DBL", "attributes": { "ItemFill": "Down" , "size": "Twin" , "color": "Deep Blue" }, "avLevels": {"IN_STOCK": 1.0, "PREORDER": 0.0, "BACKORDER": 0.0, "NOT_AVAILABLE": 0.0}, "avStatus":"IN_STOCK", "inStock":true, "ATS": 2.0, "inStockDate": "Fri Apr 03 12:00:00 GMT 2015" , "pricing": {"standard": "129.0", "sale": "114.0", "isPromoPrice": false, "quantities": [ {"unit": "", "value": "1.0"} ]} }, {"id": "KN94_K_DBL", "attributes": { "ItemFill": "Down" , "size": "King" , "color": "Deep Blue" }, "avLevels": {"IN_STOCK": 1.0, "PREORDER": 0.0, "BACKORDER": 0.0, "NOT_AVAILABLE": 0.0}, "avStatus":"IN_STOCK", "inStock":true, "ATS": 1.0, "inStockDate": "Fri Apr 03 12:00:00 GMT 2015" , "pricing": {"standard": "209.0", "sale": "184.0", "isPromoPrice": false, "quantities": [ {"unit": "", "value": "1.0"} ]} }, {"id": "KN94_K_ATLBLUE", "attributes": { "ItemFill": "Down" , "size": "King" , "color": "Atlantic Blue" }, "avLevels": {"IN_STOCK": 0.0, "PREORDER": 0.0, "BACKORDER": 0.0, "NOT_AVAILABLE": 1.0}, "avStatus":"NOT_AVAILABLE", "inStock":false, "ATS": 0.0, "inStockDate": "Fri Apr 03 12:00:00 GMT 2015" , "pricing": {"standard": "209.0", "sale": "184.0", "isPromoPrice": false, "quantities": [ {"unit": "", "value": "1.0"} ]} }, {"id": "KN94_Q_MUSHROOM", "attributes": { "ItemFill": "Down" , "size": "Queen" , "color": "Mushroom" }, "avLevels": {"IN_STOCK": 0.0, "PREORDER": 0.0, "BACKORDER": 0.0, "NOT_AVAILABLE": 1.0}, "avStatus":"NOT_AVAILABLE", "inStock":false, "ATS": 0.0, "inStockDate": "Fri Apr 03 12:00:00 GMT 2015" , "pricing": {"standard": "179.0", "sale": "159.0", "isPromoPrice": false, "quantities": [ {"unit": "", "value": "1.0"} ]} }, {"id": "KN94_F_TNN", "attributes": { "ItemFill": "Down" , "size": "Full" , "color": "Tan" }, "avLevels": {"IN_STOCK": 1.0, "PREORDER": 0.0, "BACKORDER": 0.0, "NOT_AVAILABLE": 0.0}, "avStatus":"IN_STOCK", "inStock":true, "ATS": 1.0, "inStockDate": "Fri Apr 03 12:00:00 GMT 2015" , "pricing": {"standard": "159.0", "sale": "119.0", "isPromoPrice": false, "quantities": [ {"unit": "", "value": "1.0"} ]} }, {"id": "KN94_Q_DBL", "attributes": { "ItemFill": "Down" , "size": "Queen" , "color": "Deep Blue" }, "avLevels": {"IN_STOCK": 0.0, "PREORDER": 0.0, "BACKORDER": 0.0, "NOT_AVAILABLE": 1.0}, "avStatus":"NOT_AVAILABLE", "inStock":false, "ATS": 0.0, "inStockDate": "Fri Apr 03 12:00:00 GMT 2015" , "pricing": {"standard": "179.0", "sale": "159.0", "isPromoPrice": false, "quantities": [ {"unit": "", "value": "1.0"} ]} }, {"id": "KN94_Q_ATLBLUE", "attributes": { "ItemFill": "Down" , "size": "Queen" , "color": "Atlantic Blue" }, "avLevels": {"IN_STOCK": 0.0, "PREORDER": 0.0, "BACKORDER": 0.0, "NOT_AVAILABLE": 1.0}, "avStatus":"NOT_AVAILABLE", "inStock":false, "ATS": 0.0, "inStockDate": "Fri Apr 03 12:00:00 GMT 2015" , "pricing": {"standard": "179.0", "sale": "159.0", "isPromoPrice": false, "quantities": [ {"unit": "", "value": "1.0"} ]} }, {"id": "KN94_F_DBL", "attributes": { "ItemFill": "Down" , "size": "Full" , "color": "Deep Blue" }, "avLevels": {"IN_STOCK": 1.0, "PREORDER": 0.0, "BACKORDER": 0.0, "NOT_AVAILABLE": 0.0}, "avStatus":"IN_STOCK", "inStock":true, "ATS": 5.0, "inStockDate": "Fri Apr 03 12:00:00 GMT 2015" , "pricing": {"standard": "159.0", "sale": "119.0", "isPromoPrice": false, "quantities": [ {"unit": "", "value": "1.0"} ]} }, {"id": "KN94_K_PERSIAN_BLUE", "attributes": { "ItemFill": "Down" , "size": "King" , "color": "Persian Blue" }, "avLevels": {"IN_STOCK": 0.0, "PREORDER": 0.0, "BACKORDER": 0.0, "NOT_AVAILABLE": 1.0}, "avStatus":"NOT_AVAILABLE", "inStock":false, "ATS": 0.0, "inStockDate": "Fri Apr 03 12:00:00 GMT 2015" , "pricing": {"standard": "209.0", "sale": "184.0", "isPromoPrice": false, "quantities": [ {"unit": "", "value": "1.0"} ]} }, {"id": "KN94_Q_FLDGRN", "attributes": { "ItemFill": "Down" , "size": "Queen" , "color": "Field Green" }, "avLevels": {"IN_STOCK": 0.0, "PREORDER": 0.0, "BACKORDER": 0.0, "NOT_AVAILABLE": 1.0}, "avStatus":"NOT_AVAILABLE", "inStock":false, "ATS": 0.0, "inStockDate": "Fri Apr 03 12:00:00 GMT 2015" , "pricing": {"standard": "179.0", "sale": "159.0", "isPromoPrice": false, "quantities": [ {"unit": "", "value": "1.0"} ]} } ] }}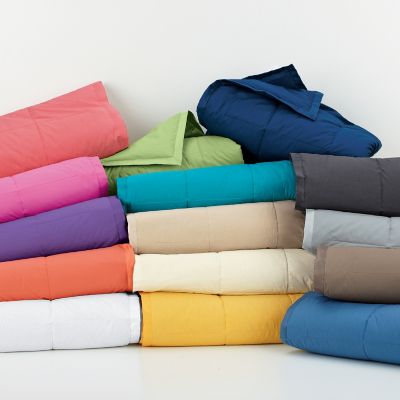 { "variations": { "variants": [ {"id": "KN96_OS_SPI", "attributes": { "ItemFill": "Down" , "size": "One Size" , "color": "Spice" }, "avLevels": {"IN_STOCK": 0.0, "PREORDER": 0.0, "BACKORDER": 0.0, "NOT_AVAILABLE": 1.0}, "avStatus":"NOT_AVAILABLE", "inStock":false, "ATS": 0.0, "inStockDate": "Fri Apr 03 12:00:00 GMT 2015" , "pricing": {"standard": "109.0", "sale": "109.0", "isPromoPrice": false, "quantities": [ {"unit": "", "value": "1.0"} ]} }, {"id": "KN96_OS_HENNA", "attributes": { "ItemFill": "Down" , "size": "One Size" , "color": "Henna" }, "avLevels": {"IN_STOCK": 0.0, "PREORDER": 0.0, "BACKORDER": 0.0, "NOT_AVAILABLE": 1.0}, "avStatus":"NOT_AVAILABLE", "inStock":false, "ATS": 0.0, "inStockDate": "Fri Apr 03 12:00:00 GMT 2015" , "pricing": {"standard": "109.0", "sale": "109.0", "isPromoPrice": false, "quantities": [ {"unit": "", "value": "1.0"} ]} }, {"id": "KN96_OS_COAL", "attributes": { "ItemFill": "Down" , "size": "One Size" , "color": "Coal" }, "avLevels": {"IN_STOCK": 1.0, "PREORDER": 0.0, "BACKORDER": 0.0, "NOT_AVAILABLE": 0.0}, "avStatus":"IN_STOCK", "inStock":true, "ATS": 10010.0, "inStockDate": "Thu Mar 19 12:00:00 GMT 2015" , "pricing": {"standard": "109.0", "sale": "109.0", "isPromoPrice": false, "quantities": [ {"unit": "", "value": "1.0"} ]} }, {"id": "KN96_OS_PERSIAN_BLUE", "attributes": { "ItemFill": "Down" , "size": "One Size" , "color": "Persian Blue" }, "avLevels": {"IN_STOCK": 0.0, "PREORDER": 0.0, "BACKORDER": 0.0, "NOT_AVAILABLE": 1.0}, "avStatus":"NOT_AVAILABLE", "inStock":false, "ATS": 0.0, "inStockDate": "Fri Apr 03 12:00:00 GMT 2015" , "pricing": {"standard": "109.0", "sale": "109.0", "isPromoPrice": false, "quantities": [ {"unit": "", "value": "1.0"} ]} }, {"id": "KN96_OS_WHI", "attributes": { "ItemFill": "Down" , "size": "One Size" , "color": "White" }, "avLevels": {"IN_STOCK": 1.0, "PREORDER": 0.0, "BACKORDER": 0.0, "NOT_AVAILABLE": 0.0}, "avStatus":"IN_STOCK", "inStock":true, "ATS": 22.0, "inStockDate": "Thu Apr 30 12:00:00 GMT 2015" , "pricing": {"standard": "109.0", "sale": "109.0", "isPromoPrice": false, "quantities": [ {"unit": "", "value": "1.0"} ]} }, {"id": "KN96_OS_SGRPLM", "attributes": { "ItemFill": "Down" , "size": "One Size" , "color": "Sugar Plum" }, "avLevels": {"IN_STOCK": 0.0, "PREORDER": 0.0, "BACKORDER": 0.0, "NOT_AVAILABLE": 1.0}, "avStatus":"NOT_AVAILABLE", "inStock":false, "ATS": 0.0, "inStockDate": "Fri Apr 03 12:00:00 GMT 2015" , "pricing": {"standard": "109.0", "sale": "109.0", "isPromoPrice": false, "quantities": [ {"unit": "", "value": "1.0"} ]} }, {"id": "KN96_OS_TNN", "attributes": { "ItemFill": "Down" , "size": "One Size" , "color": "Tan" }, "avLevels": {"IN_STOCK": 0.0, "PREORDER": 0.0, "BACKORDER": 0.0, "NOT_AVAILABLE": 1.0}, "avStatus":"NOT_AVAILABLE", "inStock":false, "ATS": 0.0, "inStockDate": "Fri Apr 03 12:00:00 GMT 2015" , "pricing": {"standard": "109.0", "sale": "109.0", "isPromoPrice": false, "quantities": [ {"unit": "", "value": "1.0"} ]} }, {"id": "KN96_OS_IVO", "attributes": { "ItemFill": "Down" , "size": "One Size" , "color": "Ivory" }, "avLevels": {"IN_STOCK": 1.0, "PREORDER": 0.0, "BACKORDER": 0.0, "NOT_AVAILABLE": 0.0}, "avStatus":"IN_STOCK", "inStock":true, "ATS": 65.0, "inStockDate": "Fri Jul 31 12:00:00 GMT 2015" , "pricing": {"standard": "109.0", "sale": "109.0", "isPromoPrice": false, "quantities": [ {"unit": "", "value": "1.0"} ]} }, {"id": "KN96_OS_ATLBLUE", "attributes": { "ItemFill": "Down" , "size": "One Size" , "color": "Atlantic Blue" }, "avLevels": {"IN_STOCK": 0.0, "PREORDER": 0.0, "BACKORDER": 0.0, "NOT_AVAILABLE": 1.0}, "avStatus":"NOT_AVAILABLE", "inStock":false, "ATS": 0.0, "inStockDate": "Fri Apr 03 12:00:00 GMT 2015" , "pricing": {"standard": "109.0", "sale": "109.0", "isPromoPrice": false, "quantities": [ {"unit": "", "value": "1.0"} ]} }, {"id": "KN97_OS_TNN", "attributes": { "ItemFill": "PrimaLoft" , "size": "One Size" , "color": "Tan" }, "avLevels": {"IN_STOCK": 0.0, "PREORDER": 0.0, "BACKORDER": 0.0, "NOT_AVAILABLE": 1.0}, "avStatus":"NOT_AVAILABLE", "inStock":false, "ATS": 0.0, "inStockDate": "Fri Apr 03 12:00:00 GMT 2015" , "pricing": {"standard": "89.0", "sale": "89.0", "isPromoPrice": false, "quantities": [ {"unit": "", "value": "1.0"} ]} }, {"id": "KN97_OS_ATLBLUE", "attributes": { "ItemFill": "PrimaLoft" , "size": "One Size" , "color": "Atlantic Blue" }, "avLevels": {"IN_STOCK": 0.0, "PREORDER": 0.0, "BACKORDER": 0.0, "NOT_AVAILABLE": 1.0}, "avStatus":"NOT_AVAILABLE", "inStock":false, "ATS": 0.0, "inStockDate": "Fri Apr 03 12:00:00 GMT 2015" , "pricing": {"standard": "89.0", "sale": "89.0", "isPromoPrice": false, "quantities": [ {"unit": "", "value": "1.0"} ]} }, {"id": "KN97_OS_COAL", "attributes": { "ItemFill": "PrimaLoft" , "size": "One Size" , "color": "Coal" }, "avLevels": {"IN_STOCK": 0.0, "PREORDER": 0.0, "BACKORDER": 1.0, "NOT_AVAILABLE": 0.0}, "avStatus":"BACKORDER", "inStock":false, "ATS": 10000.0, "inStockDate": "Thu Mar 19 12:00:00 GMT 2015" , "pricing": {"standard": "89.0", "sale": "89.0", "isPromoPrice": false, "quantities": [ {"unit": "", "value": "1.0"} ]} }, {"id": "KN97_OS_SPI", "attributes": { "ItemFill": "PrimaLoft" , "size": "One Size" , "color": "Spice" }, "avLevels": {"IN_STOCK": 0.0, "PREORDER": 0.0, "BACKORDER": 0.0, "NOT_AVAILABLE": 1.0}, "avStatus":"NOT_AVAILABLE", "inStock":false, "ATS": 0.0, "inStockDate": "Fri Apr 03 12:00:00 GMT 2015" , "pricing": {"standard": "89.0", "sale": "89.0", "isPromoPrice": false, "quantities": [ {"unit": "", "value": "1.0"} ]} }, {"id": "KN97_OS_IVO", "attributes": { "ItemFill": "PrimaLoft" , "size": "One Size" , "color": "Ivory" }, "avLevels": {"IN_STOCK": 1.0, "PREORDER": 0.0, "BACKORDER": 0.0, "NOT_AVAILABLE": 0.0}, "avStatus":"IN_STOCK", "inStock":true, "ATS": 10040.0, "inStockDate": "Fri Jul 31 12:00:00 GMT 2015" , "pricing": {"standard": "89.0", "sale": "89.0", "isPromoPrice": false, "quantities": [ {"unit": "", "value": "1.0"} ]} }, {"id": "KN97_OS_HENNA", "attributes": { "ItemFill": "PrimaLoft" , "size": "One Size" , "color": "Henna" }, "avLevels": {"IN_STOCK": 0.0, "PREORDER": 0.0, "BACKORDER": 0.0, "NOT_AVAILABLE": 1.0}, "avStatus":"NOT_AVAILABLE", "inStock":false, "ATS": 0.0, "inStockDate": "Fri Apr 03 12:00:00 GMT 2015" , "pricing": {"standard": "89.0", "sale": "89.0", "isPromoPrice": false, "quantities": [ {"unit": "", "value": "1.0"} ]} }, {"id": "KN97_OS_WHI", "attributes": { "ItemFill": "PrimaLoft" , "size": "One Size" , "color": "White" }, "avLevels": {"IN_STOCK": 1.0, "PREORDER": 0.0, "BACKORDER": 0.0, "NOT_AVAILABLE": 0.0}, "avStatus":"IN_STOCK", "inStock":true, "ATS": 10041.0, "inStockDate": "Thu Mar 19 12:00:00 GMT 2015" , "pricing": {"standard": "89.0", "sale": "89.0", "isPromoPrice": false, "quantities": [ {"unit": "", "value": "1.0"} ]} }, {"id": "KN96_OS_WALNUT", "attributes": { "ItemFill": "Down" , "size": "One Size" , "color": "Walnut" }, "avLevels": {"IN_STOCK": 1.0, "PREORDER": 0.0, "BACKORDER": 0.0, "NOT_AVAILABLE": 0.0}, "avStatus":"IN_STOCK", "inStock":true, "ATS": 10055.0, "inStockDate": "Thu Mar 19 12:00:00 GMT 2015" , "pricing": {"standard": "109.0", "sale": "109.0", "isPromoPrice": false, "quantities": [ {"unit": "", "value": "1.0"} ]} }, {"id": "KN96-OS-SNST-GOLD", "attributes": { "ItemFill": "Down" , "size": "One Size" , "color": "Sunset Gold" }, "avLevels": {"IN_STOCK": 1.0, "PREORDER": 0.0, "BACKORDER": 0.0, "NOT_AVAILABLE": 0.0}, "avStatus":"IN_STOCK", "inStock":true, "ATS": 10025.0, "inStockDate": "Thu Mar 19 12:00:00 GMT 2015" , "pricing": {"standard": "109.0", "sale": "109.0", "isPromoPrice": false, "quantities": [ {"unit": "", "value": "1.0"} ]} }, {"id": "KN96_OS_CHINO", "attributes": { "ItemFill": "Down" , "size": "One Size" , "color": "Chino" }, "avLevels": {"IN_STOCK": 1.0, "PREORDER": 0.0, "BACKORDER": 0.0, "NOT_AVAILABLE": 0.0}, "avStatus":"IN_STOCK", "inStock":true, "ATS": 29.0, "inStockDate": "Sun May 31 12:00:00 GMT 2015" , "pricing": {"standard": "109.0", "sale": "109.0", "isPromoPrice": false, "quantities": [ {"unit": "", "value": "1.0"} ]} }, {"id": "KN96_OS_BL_TIDE", "attributes": { "ItemFill": "Down" , "size": "One Size" , "color": "Blue Tide" }, "avLevels": {"IN_STOCK": 1.0, "PREORDER": 0.0, "BACKORDER": 0.0, "NOT_AVAILABLE": 0.0}, "avStatus":"IN_STOCK", "inStock":true, "ATS": 39.0, "inStockDate": "Thu Mar 19 12:00:00 GMT 2015" , "pricing": {"standard": "109.0", "sale": "109.0", "isPromoPrice": false, "quantities": [ {"unit": "", "value": "1.0"} ]} }, {"id": "KN96_OS_HONEYDEW", "attributes": { "ItemFill": "Down" , "size": "One Size" , "color": "Honeydew" }, "avLevels": {"IN_STOCK": 1.0, "PREORDER": 0.0, "BACKORDER": 0.0, "NOT_AVAILABLE": 0.0}, "avStatus":"IN_STOCK", "inStock":true, "ATS": 46.0, "inStockDate": "Fri Apr 03 12:00:00 GMT 2015" , "pricing": {"standard": "109.0", "sale": "109.0", "isPromoPrice": false, "quantities": [ {"unit": "", "value": "1.0"} ]} }, {"id": "KN96_OS_SPPANSY", "attributes": { "ItemFill": "Down" , "size": "One Size" , "color": "Spring Pansy" }, "avLevels": {"IN_STOCK": 1.0, "PREORDER": 0.0, "BACKORDER": 0.0, "NOT_AVAILABLE": 0.0}, "avStatus":"IN_STOCK", "inStock":true, "ATS": 27.0, "inStockDate": "Fri Apr 03 12:00:00 GMT 2015" , "pricing": {"standard": "109.0", "sale": "109.0", "isPromoPrice": false, "quantities": [ {"unit": "", "value": "1.0"} ]} }, {"id": "KN96-OS-GUAVA", "attributes": { "ItemFill": "Down" , "size": "One Size" , "color": "Guava" }, "avLevels": {"IN_STOCK": 1.0, "PREORDER": 0.0, "BACKORDER": 0.0, "NOT_AVAILABLE": 0.0}, "avStatus":"IN_STOCK", "inStock":true, "ATS": 10021.0, "inStockDate": "Thu Mar 19 12:00:00 GMT 2015" , "pricing": {"standard": "109.0", "sale": "109.0", "isPromoPrice": false, "quantities": [ {"unit": "", "value": "1.0"} ]} }, {"id": "KN96-OS-ATLANTIS", "attributes": { "ItemFill": "Down" , "size": "One Size" , "color": "Atlantis" }, "avLevels": {"IN_STOCK": 1.0, "PREORDER": 0.0, "BACKORDER": 0.0, "NOT_AVAILABLE": 0.0}, "avStatus":"IN_STOCK", "inStock":true, "ATS": 10014.0, "inStockDate": "Thu Mar 19 12:00:00 GMT 2015" , "pricing": {"standard": "109.0", "sale": "109.0", "isPromoPrice": false, "quantities": [ {"unit": "", "value": "1.0"} ]} }, {"id": "KN96-OS-PEONY", "attributes": { "ItemFill": "Down" , "size": "One Size" , "color": "Peony" }, "avLevels": {"IN_STOCK": 1.0, "PREORDER": 0.0, "BACKORDER": 0.0, "NOT_AVAILABLE": 0.0}, "avStatus":"IN_STOCK", "inStock":true, "ATS": 10009.0, "inStockDate": "Thu Mar 19 12:00:00 GMT 2015" , "pricing": {"standard": "109.0", "sale": "109.0", "isPromoPrice": false, "quantities": [ {"unit": "", "value": "1.0"} ]} }, {"id": "KN96-OS-MANDARIN", "attributes": { "ItemFill": "Down" , "size": "One Size" , "color": "Mandarin" }, "avLevels": {"IN_STOCK": 1.0, "PREORDER": 0.0, "BACKORDER": 0.0, "NOT_AVAILABLE": 0.0}, "avStatus":"IN_STOCK", "inStock":true, "ATS": 10020.0, "inStockDate": "Thu Mar 19 12:00:00 GMT 2015" , "pricing": {"standard": "109.0", "sale": "109.0", "isPromoPrice": false, "quantities": [ {"unit": "", "value": "1.0"} ]} }, {"id": "KN96-OS-BLUE-DENIM", "attributes": { "ItemFill": "Down" , "size": "One Size" , "color": "Blue Denim" }, "avLevels": {"IN_STOCK": 1.0, "PREORDER": 0.0, "BACKORDER": 0.0, "NOT_AVAILABLE": 0.0}, "avStatus":"IN_STOCK", "inStock":true, "ATS": 10013.0, "inStockDate": "Thu Mar 19 12:00:00 GMT 2015" , "pricing": {"standard": "109.0", "sale": "109.0", "isPromoPrice": false, "quantities": [ {"unit": "", "value": "1.0"} ]} }, {"id": "KN96-OS-SILVER", "attributes": { "ItemFill": "Down" , "size": "One Size" , "color": "Silver" }, "avLevels": {"IN_STOCK": 1.0, "PREORDER": 0.0, "BACKORDER": 0.0, "NOT_AVAILABLE": 0.0}, "avStatus":"IN_STOCK", "inStock":true, "ATS": 10032.0, "inStockDate": "Thu Mar 19 12:00:00 GMT 2015" , "pricing": {"standard": "109.0", "sale": "109.0", "isPromoPrice": false, "quantities": [ {"unit": "", "value": "1.0"} ]} }, {"id": "KN97_OS_HONEYDEW", "attributes": { "ItemFill": "PrimaLoft" , "size": "One Size" , "color": "Honeydew" }, "avLevels": {"IN_STOCK": 1.0, "PREORDER": 0.0, "BACKORDER": 0.0, "NOT_AVAILABLE": 0.0}, "avStatus":"IN_STOCK", "inStock":true, "ATS": 18.0, "inStockDate": "Thu Apr 30 12:00:00 GMT 2015" , "pricing": {"standard": "89.0", "sale": "89.0", "isPromoPrice": false, "quantities": [ {"unit": "", "value": "1.0"} ]} }, {"id": "KN97-OS-MANDARIN", "attributes": { "ItemFill": "PrimaLoft" , "size": "One Size" , "color": "Mandarin" }, "avLevels": {"IN_STOCK": 1.0, "PREORDER": 0.0, "BACKORDER": 0.0, "NOT_AVAILABLE": 0.0}, "avStatus":"IN_STOCK", "inStock":true, "ATS": 10013.0, "inStockDate": "Thu Mar 19 12:00:00 GMT 2015" , "pricing": {"standard": "89.0", "sale": "89.0", "isPromoPrice": false, "quantities": [ {"unit": "", "value": "1.0"} ]} }, {"id": "KN97-OS-GUAVA", "attributes": { "ItemFill": "PrimaLoft" , "size": "One Size" , "color": "Guava" }, "avLevels": {"IN_STOCK": 1.0, "PREORDER": 0.0, "BACKORDER": 0.0, "NOT_AVAILABLE": 0.0}, "avStatus":"IN_STOCK", "inStock":true, "ATS": 10019.0, "inStockDate": "Thu Mar 19 12:00:00 GMT 2015" , "pricing": {"standard": "89.0", "sale": "89.0", "isPromoPrice": false, "quantities": [ {"unit": "", "value": "1.0"} ]} }, {"id": "KN97_OS_CHINO", "attributes": { "ItemFill": "PrimaLoft" , "size": "One Size" , "color": "Chino" }, "avLevels": {"IN_STOCK": 1.0, "PREORDER": 0.0, "BACKORDER": 0.0, "NOT_AVAILABLE": 0.0}, "avStatus":"IN_STOCK", "inStock":true, "ATS": 26.0, "inStockDate": "Thu Apr 30 12:00:00 GMT 2015" , "pricing": {"standard": "89.0", "sale": "89.0", "isPromoPrice": false, "quantities": [ {"unit": "", "value": "1.0"} ]} }, {"id": "KN97-OS-BLUE-DENIM", "attributes": { "ItemFill": "PrimaLoft" , "size": "One Size" , "color": "Blue Denim" }, "avLevels": {"IN_STOCK": 1.0, "PREORDER": 0.0, "BACKORDER": 0.0, "NOT_AVAILABLE": 0.0}, "avStatus":"IN_STOCK", "inStock":true, "ATS": 10006.0, "inStockDate": "Thu Mar 19 12:00:00 GMT 2015" , "pricing": {"standard": "89.0", "sale": "89.0", "isPromoPrice": false, "quantities": [ {"unit": "", "value": "1.0"} ]} }, {"id": "KN97-OS-SILVER", "attributes": { "ItemFill": "PrimaLoft" , "size": "One Size" , "color": "Silver" }, "avLevels": {"IN_STOCK": 1.0, "PREORDER": 0.0, "BACKORDER": 0.0, "NOT_AVAILABLE": 0.0}, "avStatus":"IN_STOCK", "inStock":true, "ATS": 10044.0, "inStockDate": "Thu Mar 19 12:00:00 GMT 2015" , "pricing": {"standard": "89.0", "sale": "89.0", "isPromoPrice": false, "quantities": [ {"unit": "", "value": "1.0"} ]} }, {"id": "KN97-OS-PEONY", "attributes": { "ItemFill": "PrimaLoft" , "size": "One Size" , "color": "Peony" }, "avLevels": {"IN_STOCK": 1.0, "PREORDER": 0.0, "BACKORDER": 0.0, "NOT_AVAILABLE": 0.0}, "avStatus":"IN_STOCK", "inStock":true, "ATS": 10017.0, "inStockDate": "Thu Mar 19 12:00:00 GMT 2015" , "pricing": {"standard": "89.0", "sale": "89.0", "isPromoPrice": false, "quantities": [ {"unit": "", "value": "1.0"} ]} }, {"id": "KN97-OS-ATLANTIS", "attributes": { "ItemFill": "PrimaLoft" , "size": "One Size" , "color": "Atlantis" }, "avLevels": {"IN_STOCK": 1.0, "PREORDER": 0.0, "BACKORDER": 0.0, "NOT_AVAILABLE": 0.0}, "avStatus":"IN_STOCK", "inStock":true, "ATS": 10018.0, "inStockDate": "Thu Mar 19 12:00:00 GMT 2015" , "pricing": {"standard": "89.0", "sale": "89.0", "isPromoPrice": false, "quantities": [ {"unit": "", "value": "1.0"} ]} }, {"id": "KN97_OS_WALNUT", "attributes": { "ItemFill": "PrimaLoft" , "size": "One Size" , "color": "Walnut" }, "avLevels": {"IN_STOCK": 1.0, "PREORDER": 0.0, "BACKORDER": 0.0, "NOT_AVAILABLE": 0.0}, "avStatus":"IN_STOCK", "inStock":true, "ATS": 46.0, "inStockDate": "Thu Mar 19 12:00:00 GMT 2015" , "pricing": {"standard": "89.0", "sale": "89.0", "isPromoPrice": false, "quantities": [ {"unit": "", "value": "1.0"} ]} }, {"id": "KN97_OS_SPPANSY", "attributes": { "ItemFill": "PrimaLoft" , "size": "One Size" , "color": "Spring Pansy" }, "avLevels": {"IN_STOCK": 1.0, "PREORDER": 0.0, "BACKORDER": 0.0, "NOT_AVAILABLE": 0.0}, "avStatus":"IN_STOCK", "inStock":true, "ATS": 36.0, "inStockDate": "Fri Jul 31 12:00:00 GMT 2015" , "pricing": {"standard": "89.0", "sale": "89.0", "isPromoPrice": false, "quantities": [ {"unit": "", "value": "1.0"} ]} }, {"id": "KN97-OS-SNST-GOLD", "attributes": { "ItemFill": "PrimaLoft" , "size": "One Size" , "color": "Sunset Gold" }, "avLevels": {"IN_STOCK": 1.0, "PREORDER": 0.0, "BACKORDER": 0.0, "NOT_AVAILABLE": 0.0}, "avStatus":"IN_STOCK", "inStock":true, "ATS": 10018.0, "inStockDate": "Thu Mar 19 12:00:00 GMT 2015" , "pricing": {"standard": "89.0", "sale": "89.0", "isPromoPrice": false, "quantities": [ {"unit": "", "value": "1.0"} ]} } ] }}