Continue Shopping
Gazebo Percale Duvet Cover / Sham
Item# DV20
Gazebo Duvet Cover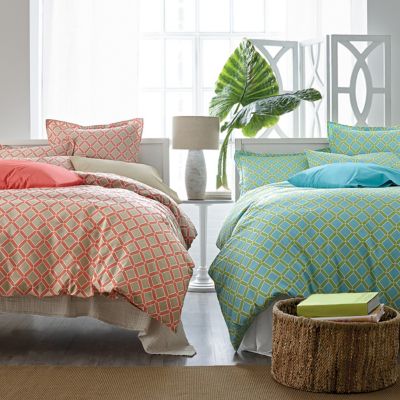 { "variations": { "variants": [ {"id": "DV20_F_CORAL", "attributes": { "size": "Full" , "color": "Coral" }, "avLevels": {"IN_STOCK": 0.0, "PREORDER": 0.0, "BACKORDER": 0.0, "NOT_AVAILABLE": 1.0}, "avStatus":"NOT_AVAILABLE", "inStock":false, "ATS": 0.0, "inStockDate": "Mon Jun 16 12:00:00 GMT 2014" , "pricing": {"standard": "89.0", "sale": "52.99", "isPromoPrice": false, "quantities": [ {"unit": "", "value": "1.0"} ]} }, {"id": "DV20_F_TURQUOISE", "attributes": { "size": "Full" , "color": "Turquoise" }, "avLevels": {"IN_STOCK": 1.0, "PREORDER": 0.0, "BACKORDER": 0.0, "NOT_AVAILABLE": 0.0}, "avStatus":"IN_STOCK", "inStock":true, "ATS": 9.0, "inStockDate": "Mon Jun 16 12:00:00 GMT 2014" , "pricing": {"standard": "89.0", "sale": "52.99", "isPromoPrice": false, "quantities": [ {"unit": "", "value": "1.0"} ]} }, {"id": "DV20_K_CORAL", "attributes": { "size": "King" , "color": "Coral" }, "avLevels": {"IN_STOCK": 1.0, "PREORDER": 0.0, "BACKORDER": 0.0, "NOT_AVAILABLE": 0.0}, "avStatus":"IN_STOCK", "inStock":true, "ATS": 37.0, "inStockDate": "Mon Jun 16 12:00:00 GMT 2014" , "pricing": {"standard": "129.0", "sale": "76.99", "isPromoPrice": false, "quantities": [ {"unit": "", "value": "1.0"} ]} }, {"id": "DV20_K_TURQUOISE", "attributes": { "size": "King" , "color": "Turquoise" }, "avLevels": {"IN_STOCK": 1.0, "PREORDER": 0.0, "BACKORDER": 0.0, "NOT_AVAILABLE": 0.0}, "avStatus":"IN_STOCK", "inStock":true, "ATS": 153.0, "inStockDate": "Mon Jun 16 12:00:00 GMT 2014" , "pricing": {"standard": "129.0", "sale": "76.99", "isPromoPrice": false, "quantities": [ {"unit": "", "value": "1.0"} ]} }, {"id": "DV20_Q_CORAL", "attributes": { "size": "Queen" , "color": "Coral" }, "avLevels": {"IN_STOCK": 1.0, "PREORDER": 0.0, "BACKORDER": 0.0, "NOT_AVAILABLE": 0.0}, "avStatus":"IN_STOCK", "inStock":true, "ATS": 14.0, "inStockDate": "Mon Jun 16 12:00:00 GMT 2014" , "pricing": {"standard": "109.0", "sale": "64.99", "isPromoPrice": false, "quantities": [ {"unit": "", "value": "1.0"} ]} }, {"id": "DV20_Q_TURQUOISE", "attributes": { "size": "Queen" , "color": "Turquoise" }, "avLevels": {"IN_STOCK": 1.0, "PREORDER": 0.0, "BACKORDER": 0.0, "NOT_AVAILABLE": 0.0}, "avStatus":"IN_STOCK", "inStock":true, "ATS": 97.0, "inStockDate": "Mon Jun 16 12:00:00 GMT 2014" , "pricing": {"standard": "109.0", "sale": "64.99", "isPromoPrice": false, "quantities": [ {"unit": "", "value": "1.0"} ]} }, {"id": "DV20_T_CORAL", "attributes": { "size": "Twin" , "color": "Coral" }, "avLevels": {"IN_STOCK": 0.0, "PREORDER": 0.0, "BACKORDER": 0.0, "NOT_AVAILABLE": 1.0}, "avStatus":"NOT_AVAILABLE", "inStock":false, "ATS": 0.0, "inStockDate": "Mon Jun 16 12:00:00 GMT 2014" , "pricing": {"standard": "69.0", "sale": "40.99", "isPromoPrice": false, "quantities": [ {"unit": "", "value": "1.0"} ]} }, {"id": "DV20_T_TURQUOISE", "attributes": { "size": "Twin" , "color": "Turquoise" }, "avLevels": {"IN_STOCK": 0.0, "PREORDER": 0.0, "BACKORDER": 0.0, "NOT_AVAILABLE": 1.0}, "avStatus":"NOT_AVAILABLE", "inStock":false, "ATS": 0.0, "inStockDate": "Mon Jun 16 12:00:00 GMT 2014" , "pricing": {"standard": "69.0", "sale": "40.99", "isPromoPrice": false, "quantities": [ {"unit": "", "value": "1.0"} ]} } ] }}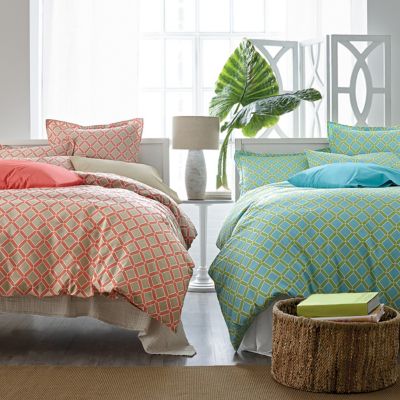 { "variations": { "variants": [ {"id": "N5T4_E_CORAL", "attributes": { "size": "Euro" , "color": "Coral" }, "avLevels": {"IN_STOCK": 1.0, "PREORDER": 0.0, "BACKORDER": 0.0, "NOT_AVAILABLE": 0.0}, "avStatus":"IN_STOCK", "inStock":true, "ATS": 50.0, "inStockDate": "Mon Jun 16 12:00:00 GMT 2014" , "pricing": {"standard": "29.0", "sale": "16.99", "isPromoPrice": false, "quantities": [ {"unit": "", "value": "1.0"} ]} }, {"id": "N5T4_E_TURQUOISE", "attributes": { "size": "Euro" , "color": "Turquoise" }, "avLevels": {"IN_STOCK": 1.0, "PREORDER": 0.0, "BACKORDER": 0.0, "NOT_AVAILABLE": 0.0}, "avStatus":"IN_STOCK", "inStock":true, "ATS": 166.0, "inStockDate": "Mon Jun 16 12:00:00 GMT 2014" , "pricing": {"standard": "29.0", "sale": "16.99", "isPromoPrice": false, "quantities": [ {"unit": "", "value": "1.0"} ]} }, {"id": "N5T4_K_CORAL", "attributes": { "size": "King" , "color": "Coral" }, "avLevels": {"IN_STOCK": 1.0, "PREORDER": 0.0, "BACKORDER": 0.0, "NOT_AVAILABLE": 0.0}, "avStatus":"IN_STOCK", "inStock":true, "ATS": 22.0, "inStockDate": "Mon Jun 16 12:00:00 GMT 2014" , "pricing": {"standard": "29.0", "sale": "16.99", "isPromoPrice": false, "quantities": [ {"unit": "", "value": "1.0"} ]} }, {"id": "N5T4_K_TURQUOISE", "attributes": { "size": "King" , "color": "Turquoise" }, "avLevels": {"IN_STOCK": 1.0, "PREORDER": 0.0, "BACKORDER": 0.0, "NOT_AVAILABLE": 0.0}, "avStatus":"IN_STOCK", "inStock":true, "ATS": 87.0, "inStockDate": "Mon Jun 16 12:00:00 GMT 2014" , "pricing": {"standard": "29.0", "sale": "16.99", "isPromoPrice": false, "quantities": [ {"unit": "", "value": "1.0"} ]} }, {"id": "N5T4_STD_CORAL", "attributes": { "size": "Standard" , "color": "Coral" }, "avLevels": {"IN_STOCK": 1.0, "PREORDER": 0.0, "BACKORDER": 0.0, "NOT_AVAILABLE": 0.0}, "avStatus":"IN_STOCK", "inStock":true, "ATS": 4.0, "inStockDate": "Mon Jun 16 12:00:00 GMT 2014" , "pricing": {"standard": "24.0", "sale": "13.99", "isPromoPrice": false, "quantities": [ {"unit": "", "value": "1.0"} ]} }, {"id": "N5T4_STD_TURQUOISE", "attributes": { "size": "Standard" , "color": "Turquoise" }, "avLevels": {"IN_STOCK": 1.0, "PREORDER": 0.0, "BACKORDER": 0.0, "NOT_AVAILABLE": 0.0}, "avStatus":"IN_STOCK", "inStock":true, "ATS": 116.0, "inStockDate": "Mon Jun 16 12:00:00 GMT 2014" , "pricing": {"standard": "24.0", "sale": "13.99", "isPromoPrice": false, "quantities": [ {"unit": "", "value": "1.0"} ]} } ] }}
Print
200-thread count cotton percale bedding.
A contemporary lattice print, cast in fresh, summery hues.
Bedding available in 2 colorways – Coral and Turquoise.
Flat sheet, fitted sheet, pillowcases, duvet cover and sham each sold separately.
Our duvet covers have corner ties that attach to the comforter (sold separately), holding it firmly in place.
Machine wash.
Imported.
Exclusively ours.

This bright and contemporary duvet color displays a lovely latticework, perfect for any bedroom. A new take on a timeless design, the Gazebo duvet cover showcases a classic lattice motif in fresh, modern hues, printed on smooth 200-thread count cotton percale. Machine wash. Imported.

Available exclusively at The Company Store – home to the finest bedding products since 1911.