Continue Shopping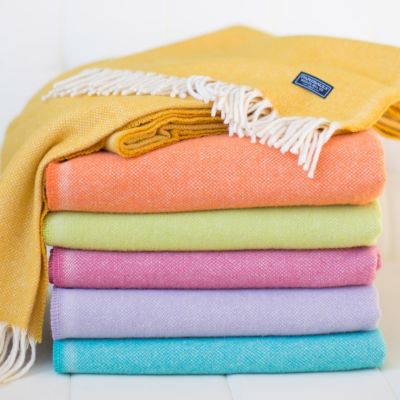 {"imageName":"http://s7d2.scene7.com/is/image/TheCompanyStore/Faribault-Turn-Me-Loose-Throw_YA49_Main?$dw280$"}

{"imageName":"http://s7d2.scene7.com/is/image/TheCompanyStore/Faribault-Turn-Me-Loose-Throw-Apple-Green_YA49_Alt2?$dw280$"}

{"imageName":"http://s7d2.scene7.com/is/image/TheCompanyStore/Faribault-Turn-Me-Loose-Throw-Gold_YA49_Alt6?$dw280$"}

{"imageName":"http://s7d2.scene7.com/is/image/TheCompanyStore/Faribault-Turn-Me-Loose-Throw-Ginger_YA49_Alt5?$dw280$"}

{"imageName":"http://s7d2.scene7.com/is/image/TheCompanyStore/Faribault-Turn-Me-Loose-Throw-Turquoise_YA49_Alt1?$dw280$"}

{"imageName":"http://s7d2.scene7.com/is/image/TheCompanyStore/Faribault-Turn-Me-Loose-Throw-Violet_YA49_Alt3?$dw280$"}

{"imageName":"http://s7d2.scene7.com/is/image/TheCompanyStore/Faribault-Turn-Me-Loose-Throw-Rose_YA49_Alt4?$dw280$"}
Faribault Woolen Mill Turn Me Loose Solid Throw
Special Offer:
Free Standard Shipping with $75 order
Print
Fluff-loomed merino wool for lasting softness
50" x 72"
Available in 6 solid colors: Apple Green, Gold, Ginger, Turquoise, Violet and Rose
Bone white fringe for stunning contrast
Machine wash/dry
American-made in Minnesota

From the iconic Faribault Mill in Minnesota – a spirited take on the traditional heirloom wool throw. Vibrant solids book-ended by bone white fringe instantly perk up casual or formal décor. Expertly fluff-loomed of fine merino wool using age-old methods for lasting softness. Founded in 1865, Faribault Woolen Mill Company is a historic mill nestled along the banks of the Cannon River in Minnesota. Today, Faribault craftspeople are using virtually the same techniques and machinery that were utilized in the mill generations ago. The result is fine American-made wool blankets and throws destined to be family heirlooms.
{ "variations": { "variants": [ {"id": "YA49_OS_APPLE_GREEN", "attributes": { "size": "One Size" , "color": "Apple Green" }, "avLevels": {"IN_STOCK": 1.0, "PREORDER": 0.0, "BACKORDER": 0.0, "NOT_AVAILABLE": 0.0}, "avStatus":"IN_STOCK", "inStock":true, "ATS": 10002.0, "inStockDate": "Mon Nov 17 12:00:00 GMT 2014" , "pricing": {"standard": "150.0", "sale": "150.0", "isPromoPrice": false, "quantities": [ {"unit": "", "value": "1.0"} ]} }, {"id": "YA49_OS_GINGER", "attributes": { "size": "One Size" , "color": "Ginger" }, "avLevels": {"IN_STOCK": 0.0, "PREORDER": 0.0, "BACKORDER": 1.0, "NOT_AVAILABLE": 0.0}, "avStatus":"BACKORDER", "inStock":false, "ATS": 10000.0, "inStockDate": "Mon Nov 17 12:00:00 GMT 2014" , "pricing": {"standard": "150.0", "sale": "150.0", "isPromoPrice": false, "quantities": [ {"unit": "", "value": "1.0"} ]} }, {"id": "YA49_OS_GOLD", "attributes": { "size": "One Size" , "color": "Gold" }, "avLevels": {"IN_STOCK": 0.0, "PREORDER": 0.0, "BACKORDER": 1.0, "NOT_AVAILABLE": 0.0}, "avStatus":"BACKORDER", "inStock":false, "ATS": 10000.0, "inStockDate": "Mon Nov 17 12:00:00 GMT 2014" , "pricing": {"standard": "150.0", "sale": "150.0", "isPromoPrice": false, "quantities": [ {"unit": "", "value": "1.0"} ]} }, {"id": "YA49_OS_ROSE", "attributes": { "size": "One Size" , "color": "Rose" }, "avLevels": {"IN_STOCK": 0.0, "PREORDER": 0.0, "BACKORDER": 1.0, "NOT_AVAILABLE": 0.0}, "avStatus":"BACKORDER", "inStock":false, "ATS": 10000.0, "inStockDate": "Mon Nov 17 12:00:00 GMT 2014" , "pricing": {"standard": "150.0", "sale": "150.0", "isPromoPrice": false, "quantities": [ {"unit": "", "value": "1.0"} ]} }, {"id": "YA49_OS_TURQUOISE", "attributes": { "size": "One Size" , "color": "Turquoise" }, "avLevels": {"IN_STOCK": 0.0, "PREORDER": 0.0, "BACKORDER": 1.0, "NOT_AVAILABLE": 0.0}, "avStatus":"BACKORDER", "inStock":false, "ATS": 10000.0, "inStockDate": "Mon Nov 17 12:00:00 GMT 2014" , "pricing": {"standard": "150.0", "sale": "150.0", "isPromoPrice": false, "quantities": [ {"unit": "", "value": "1.0"} ]} }, {"id": "YA49_OS_VIOLET", "attributes": { "size": "One Size" , "color": "Violet" }, "avLevels": {"IN_STOCK": 0.0, "PREORDER": 0.0, "BACKORDER": 1.0, "NOT_AVAILABLE": 0.0}, "avStatus":"BACKORDER", "inStock":false, "ATS": 10000.0, "inStockDate": "Mon Nov 17 12:00:00 GMT 2014" , "pricing": {"standard": "150.0", "sale": "150.0", "isPromoPrice": false, "quantities": [ {"unit": "", "value": "1.0"} ]} } ] }}