null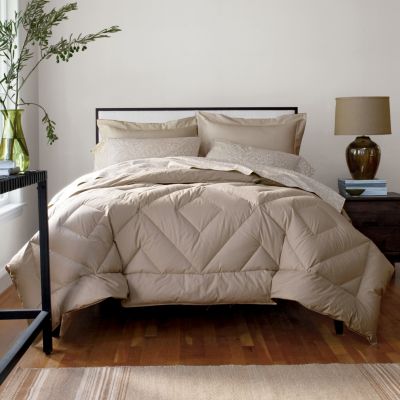 Double Diamond® Supersize Goose Down Comforter
Item# C1B6
Double Diamond® Goose Down Extra Warmth Comforter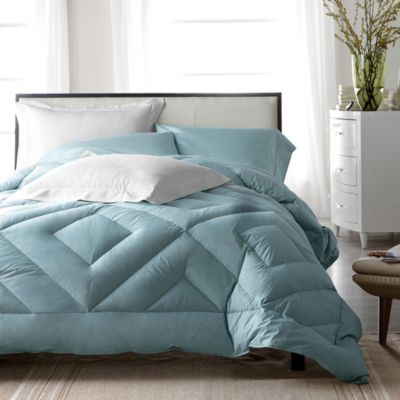 { "variations": { "variants": [ {"id": "C1B6_F_CBL", "attributes": { "size": "Full, 86x92'' - 35oz. fill" , "color": "Cloud Blue" }, "avLevels": {"IN_STOCK": 0.0, "PREORDER": 0.0, "BACKORDER": 0.0, "NOT_AVAILABLE": 1.0}, "avStatus":"NOT_AVAILABLE", "inStock":false, "ATS": 0.0, "inStockDate": "Wed Jul 17 12:00:00 GMT 2013" , "pricing": {"standard": "269.0", "sale": "239.0", "isPromoPrice": false, "quantities": [ {"unit": "", "value": "1.0"} ]} }, {"id": "C1B6_F_FTA", "attributes": { "size": "Full, 86x92'' - 35oz. fill" , "color": "Feather Tan" }, "avLevels": {"IN_STOCK": 0.0, "PREORDER": 0.0, "BACKORDER": 0.0, "NOT_AVAILABLE": 1.0}, "avStatus":"NOT_AVAILABLE", "inStock":false, "ATS": 0.0, "inStockDate": "Wed Jul 17 12:00:00 GMT 2013" , "pricing": {"standard": "269.0", "sale": "239.0", "isPromoPrice": false, "quantities": [ {"unit": "", "value": "1.0"} ]} }, {"id": "C1B6_F_IVO", "attributes": { "size": "Full, 86x92'' - 35oz. fill" , "color": "Ivory" }, "avLevels": {"IN_STOCK": 1.0, "PREORDER": 0.0, "BACKORDER": 0.0, "NOT_AVAILABLE": 0.0}, "avStatus":"IN_STOCK", "inStock":true, "ATS": 1.0, "inStockDate": "Wed Nov 06 12:00:00 GMT 2013" , "pricing": {"standard": "269.0", "sale": "239.0", "isPromoPrice": false, "quantities": [ {"unit": "", "value": "1.0"} ]} }, {"id": "C1B6_F_LJA", "attributes": { "size": "Full, 86x92'' - 35oz. fill" , "color": "Light Jade" }, "avLevels": {"IN_STOCK": 0.0, "PREORDER": 0.0, "BACKORDER": 0.0, "NOT_AVAILABLE": 1.0}, "avStatus":"NOT_AVAILABLE", "inStock":false, "ATS": 0.0, "inStockDate": "Wed Jul 17 12:00:00 GMT 2013" , "pricing": {"standard": "269.0", "sale": "239.0", "isPromoPrice": false, "quantities": [ {"unit": "", "value": "1.0"} ]} }, {"id": "C1B6_F_STE", "attributes": { "size": "Full, 86x92'' - 35oz. fill" , "color": "Sterling Gray" }, "avLevels": {"IN_STOCK": 0.0, "PREORDER": 0.0, "BACKORDER": 0.0, "NOT_AVAILABLE": 1.0}, "avStatus":"NOT_AVAILABLE", "inStock":false, "ATS": 0.0, "inStockDate": "Wed Jul 17 12:00:00 GMT 2013" , "pricing": {"standard": "269.0", "sale": "239.0", "isPromoPrice": false, "quantities": [ {"unit": "", "value": "1.0"} ]} }, {"id": "C1B6_F_WHI", "attributes": { "size": "Full, 86x92'' - 35oz. fill" , "color": "White" }, "avLevels": {"IN_STOCK": 0.0, "PREORDER": 0.0, "BACKORDER": 0.0, "NOT_AVAILABLE": 1.0}, "avStatus":"NOT_AVAILABLE", "inStock":false, "ATS": 0.0, "inStockDate": "Wed Jul 17 12:00:00 GMT 2013" , "pricing": {"standard": "269.0", "sale": "239.0", "isPromoPrice": false, "quantities": [ {"unit": "", "value": "1.0"} ]} }, {"id": "C1B6_T_CBL", "attributes": { "size": "Twin, 72x92'' - 29oz. fill" , "color": "Cloud Blue" }, "avLevels": {"IN_STOCK": 0.0, "PREORDER": 0.0, "BACKORDER": 0.0, "NOT_AVAILABLE": 1.0}, "avStatus":"NOT_AVAILABLE", "inStock":false, "ATS": 0.0, "inStockDate": "Wed Jul 17 12:00:00 GMT 2013" , "pricing": {"standard": "239.0", "sale": "214.0", "isPromoPrice": false, "quantities": [ {"unit": "", "value": "1.0"} ]} }, {"id": "C1B6_T_FTA", "attributes": { "size": "Twin, 72x92'' - 29oz. fill" , "color": "Feather Tan" }, "avLevels": {"IN_STOCK": 0.0, "PREORDER": 0.0, "BACKORDER": 0.0, "NOT_AVAILABLE": 1.0}, "avStatus":"NOT_AVAILABLE", "inStock":false, "ATS": 0.0, "inStockDate": "Wed Jul 17 12:00:00 GMT 2013" , "pricing": {"standard": "239.0", "sale": "179.0", "isPromoPrice": false, "quantities": [ {"unit": "", "value": "1.0"} ]} }, {"id": "C1B6_T_IVO", "attributes": { "size": "Twin, 72x92'' - 29oz. fill" , "color": "Ivory" }, "avLevels": {"IN_STOCK": 0.0, "PREORDER": 0.0, "BACKORDER": 0.0, "NOT_AVAILABLE": 1.0}, "avStatus":"NOT_AVAILABLE", "inStock":false, "ATS": 0.0, "inStockDate": "Wed Jul 17 12:00:00 GMT 2013" , "pricing": {"standard": "239.0", "sale": "214.0", "isPromoPrice": false, "quantities": [ {"unit": "", "value": "1.0"} ]} }, {"id": "C1B6_T_LJA", "attributes": { "size": "Twin, 72x92'' - 29oz. fill" , "color": "Light Jade" }, "avLevels": {"IN_STOCK": 0.0, "PREORDER": 0.0, "BACKORDER": 0.0, "NOT_AVAILABLE": 1.0}, "avStatus":"NOT_AVAILABLE", "inStock":false, "ATS": 0.0, "inStockDate": "Wed Jul 17 12:00:00 GMT 2013" , "pricing": {"standard": "239.0", "sale": "214.0", "isPromoPrice": false, "quantities": [ {"unit": "", "value": "1.0"} ]} }, {"id": "C1B6_T_STE", "attributes": { "size": "Twin, 72x92'' - 29oz. fill" , "color": "Sterling Gray" }, "avLevels": {"IN_STOCK": 0.0, "PREORDER": 0.0, "BACKORDER": 0.0, "NOT_AVAILABLE": 1.0}, "avStatus":"NOT_AVAILABLE", "inStock":false, "ATS": 0.0, "inStockDate": "Wed Jul 17 12:00:00 GMT 2013" , "pricing": {"standard": "239.0", "sale": "214.0", "isPromoPrice": false, "quantities": [ {"unit": "", "value": "1.0"} ]} }, {"id": "C1B6_T_WHI", "attributes": { "size": "Twin, 72x92'' - 29oz. fill" , "color": "White" }, "avLevels": {"IN_STOCK": 0.0, "PREORDER": 0.0, "BACKORDER": 0.0, "NOT_AVAILABLE": 1.0}, "avStatus":"NOT_AVAILABLE", "inStock":false, "ATS": 0.0, "inStockDate": "Wed Jul 17 12:00:00 GMT 2013" , "pricing": {"standard": "239.0", "sale": "214.0", "isPromoPrice": false, "quantities": [ {"unit": "", "value": "1.0"} ]} }, {"id": "C1B6_F_SHE", "attributes": { "size": "Full, 86x92'' - 35oz. fill" , "color": "Shell" }, "avLevels": {"IN_STOCK": 0.0, "PREORDER": 0.0, "BACKORDER": 0.0, "NOT_AVAILABLE": 1.0}, "avStatus":"NOT_AVAILABLE", "inStock":false, "ATS": 0.0, "inStockDate": "Wed Jul 17 12:00:00 GMT 2013" , "pricing": {"standard": "269.0", "sale": "201.0", "isPromoPrice": false, "quantities": [ {"unit": "", "value": "1.0"} ]} }, {"id": "C1B6_T_SHE", "attributes": { "size": "Twin, 72x92'' - 29oz. fill" , "color": "Shell" }, "avLevels": {"IN_STOCK": 0.0, "PREORDER": 0.0, "BACKORDER": 0.0, "NOT_AVAILABLE": 1.0}, "avStatus":"NOT_AVAILABLE", "inStock":false, "ATS": 0.0, "inStockDate": "Wed Jul 17 12:00:00 GMT 2013" , "pricing": {"standard": "239.0", "sale": "214.0", "isPromoPrice": false, "quantities": [ {"unit": "", "value": "1.0"} ]} }, {"id": "C1B6_Q_STE", "attributes": { "size": "Queen, 92x98'' - 40oz. fill" , "color": "Sterling Gray" }, "avLevels": {"IN_STOCK": 0.0, "PREORDER": 0.0, "BACKORDER": 0.0, "NOT_AVAILABLE": 1.0}, "avStatus":"NOT_AVAILABLE", "inStock":false, "ATS": 0.0, "inStockDate": "Wed Nov 06 12:00:00 GMT 2013" , "pricing": {"standard": "299.0", "sale": "224.0", "isPromoPrice": false, "quantities": [ {"unit": "", "value": "1.0"} ]} }, {"id": "C1B6_K_STE", "attributes": { "size": "King, 110x98'' - 48oz. fill" , "color": "Sterling Gray" }, "avLevels": {"IN_STOCK": 0.0, "PREORDER": 0.0, "BACKORDER": 0.0, "NOT_AVAILABLE": 1.0}, "avStatus":"NOT_AVAILABLE", "inStock":false, "ATS": 0.0, "inStockDate": "Wed Jul 17 12:00:00 GMT 2013" , "pricing": {"standard": "329.0", "sale": "246.0", "isPromoPrice": false, "quantities": [ {"unit": "", "value": "1.0"} ]} }, {"id": "C1B6_K_CBL", "attributes": { "size": "King, 110x98'' - 48oz. fill" , "color": "Cloud Blue" }, "avLevels": {"IN_STOCK": 0.0, "PREORDER": 0.0, "BACKORDER": 0.0, "NOT_AVAILABLE": 1.0}, "avStatus":"NOT_AVAILABLE", "inStock":false, "ATS": 0.0, "inStockDate": "Wed Jul 17 12:00:00 GMT 2013" , "pricing": {"standard": "329.0", "sale": "246.0", "isPromoPrice": false, "quantities": [ {"unit": "", "value": "1.0"} ]} }, {"id": "C1B6_K_FTA", "attributes": { "size": "King, 110x98'' - 48oz. fill" , "color": "Feather Tan" }, "avLevels": {"IN_STOCK": 0.0, "PREORDER": 0.0, "BACKORDER": 0.0, "NOT_AVAILABLE": 1.0}, "avStatus":"NOT_AVAILABLE", "inStock":false, "ATS": 0.0, "inStockDate": "Wed Jul 17 12:00:00 GMT 2013" , "pricing": {"standard": "329.0", "sale": "246.0", "isPromoPrice": false, "quantities": [ {"unit": "", "value": "1.0"} ]} } ] }}
Print
300-thread count cotton goose down comforter.
Cotton cover stitched through in cozy diamond pattern.
550 fill power goose down gives comforter a more luxurious feel.
Machine wash.
Made in La Crosse, WI of fine imported materials. Exclusively ours.
Oeko-Tex certified to be free of all harmful substances and chemicals.
Personalize: Monogram is located on the lower right corner
Our duvet covers (sold separately) have corner ties that attach to comforter, holding it firmly in place.

What does supersize mean? We've taken our traditional comforter and given it a few extra inches to create a luxurious spread with a generous 15-inch drop (that's 4"" wider and 10"" longer on a queen-size bed). Lose yourself in the wonderful warmth of this amply proportioned down comforter. It's just as lofty and billowy as our traditional comforters, but bigger — because you can never get too much of a good thing.
Lifetime Guarantee

All products manufactured in our La Crosse, WI factory are covered by our Lifetime Guarantee. These products may be returned at any time (certain exclusions apply). We will gladly offer you an exchange, refund or merchandise credit (excluding delivery and service charges).
Look for this symbol
throughout the catalog and website which indicates the product carries a Lifetime Guarantee.