Continue Shopping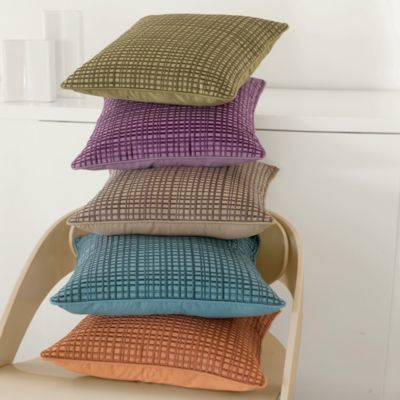 {"imageName":"http://s7d2.scene7.com/is/image/TheCompanyStore/CROSSHATCH_PILLOWS_DEC_R10?$dw280$"}

{"imageName":"http://s7d2.scene7.com/is/image/TheCompanyStore/RED_PRISM_R10?$dw280$"}

{"imageName":"http://s7d2.scene7.com/is/image/TheCompanyStore/BLUE_PRISM?$dw280$"}

{"imageName":"http://s7d2.scene7.com/is/image/TheCompanyStore/RED_MOSAIC_RICE_PAPER_R10?$dw280$"}
Crosshatch Pillow Cover
Print
Decorative pillow cover.
Pillow cover available in five coordinating colors.
Dry clean only.
Imported.
Exclusively ours.

Cross into more stylish territory with our chic decorative pillow covers. Available in five coordinating colors, each pillow cover has an irresistible crosshatch design that complements virtually any bedding. A vibrant pillow cover (or three) is the perfect way to add linear interest to the top of your bed!


{ "variations": { "variants": [ ] }}