Continue Shopping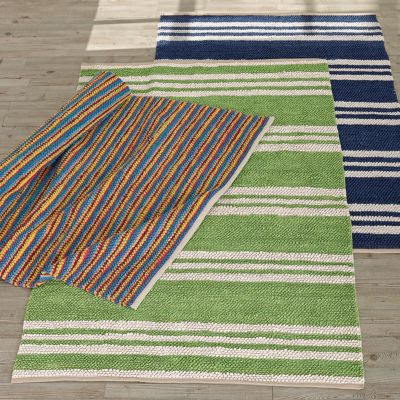 Chindi Loop Rug / Rug Comfort Grip
Item# UL73
Chindi Loop Rug
{ "variations": { "variants": [ {"id": "UL73_2X3_MDW_GRN", "attributes": { "size": "2 x 3" , "color": "Meadow Green" }, "avLevels": {"IN_STOCK": 1.0, "PREORDER": 0.0, "BACKORDER": 0.0, "NOT_AVAILABLE": 0.0}, "avStatus":"IN_STOCK", "inStock":true, "ATS": 165.0, "inStockDate": "Sun Jun 22 12:00:00 GMT 2014" , "pricing": {"standard": "49.0", "sale": "49.0", "isPromoPrice": false, "quantities": [ {"unit": "", "value": "1.0"} ]} }, {"id": "UL73_2X3_MULTI", "attributes": { "size": "2 x 3" , "color": "Multi" }, "avLevels": {"IN_STOCK": 1.0, "PREORDER": 0.0, "BACKORDER": 0.0, "NOT_AVAILABLE": 0.0}, "avStatus":"IN_STOCK", "inStock":true, "ATS": 143.0, "inStockDate": "Sun Jun 22 12:00:00 GMT 2014" , "pricing": {"standard": "49.0", "sale": "49.0", "isPromoPrice": false, "quantities": [ {"unit": "", "value": "1.0"} ]} }, {"id": "UL73_2X3_NAVY", "attributes": { "size": "2 x 3" , "color": "Navy" }, "avLevels": {"IN_STOCK": 1.0, "PREORDER": 0.0, "BACKORDER": 0.0, "NOT_AVAILABLE": 0.0}, "avStatus":"IN_STOCK", "inStock":true, "ATS": 108.0, "inStockDate": "Sun Jun 22 12:00:00 GMT 2014" , "pricing": {"standard": "49.0", "sale": "49.0", "isPromoPrice": false, "quantities": [ {"unit": "", "value": "1.0"} ]} }, {"id": "UL73_4X6_MDW_GRN", "attributes": { "size": "4x6" , "color": "Meadow Green" }, "avLevels": {"IN_STOCK": 1.0, "PREORDER": 0.0, "BACKORDER": 0.0, "NOT_AVAILABLE": 0.0}, "avStatus":"IN_STOCK", "inStock":true, "ATS": 67.0, "inStockDate": "Sun Jun 22 12:00:00 GMT 2014" , "pricing": {"standard": "159.0", "sale": "159.0", "isPromoPrice": false, "quantities": [ {"unit": "", "value": "1.0"} ]} }, {"id": "UL73_4X6_MULTI", "attributes": { "size": "4x6" , "color": "Multi" }, "avLevels": {"IN_STOCK": 1.0, "PREORDER": 0.0, "BACKORDER": 0.0, "NOT_AVAILABLE": 0.0}, "avStatus":"IN_STOCK", "inStock":true, "ATS": 55.0, "inStockDate": "Sun Jun 22 12:00:00 GMT 2014" , "pricing": {"standard": "159.0", "sale": "159.0", "isPromoPrice": false, "quantities": [ {"unit": "", "value": "1.0"} ]} }, {"id": "UL73_4X6_NAVY", "attributes": { "size": "4x6" , "color": "Navy" }, "avLevels": {"IN_STOCK": 1.0, "PREORDER": 0.0, "BACKORDER": 0.0, "NOT_AVAILABLE": 0.0}, "avStatus":"IN_STOCK", "inStock":true, "ATS": 19.0, "inStockDate": "Sun Jun 22 12:00:00 GMT 2014" , "pricing": {"standard": "159.0", "sale": "159.0", "isPromoPrice": false, "quantities": [ {"unit": "", "value": "1.0"} ]} }, {"id": "UL73_RUN_MDW_GRN", "attributes": { "size": "Runner" , "color": "Meadow Green" }, "avLevels": {"IN_STOCK": 1.0, "PREORDER": 0.0, "BACKORDER": 0.0, "NOT_AVAILABLE": 0.0}, "avStatus":"IN_STOCK", "inStock":true, "ATS": 89.0, "inStockDate": "Sun Jun 22 12:00:00 GMT 2014" , "pricing": {"standard": "149.0", "sale": "149.0", "isPromoPrice": false, "quantities": [ {"unit": "", "value": "1.0"} ]} }, {"id": "UL73_RUN_MULTI", "attributes": { "size": "Runner" , "color": "Multi" }, "avLevels": {"IN_STOCK": 1.0, "PREORDER": 0.0, "BACKORDER": 0.0, "NOT_AVAILABLE": 0.0}, "avStatus":"IN_STOCK", "inStock":true, "ATS": 83.0, "inStockDate": "Sun Jun 22 12:00:00 GMT 2014" , "pricing": {"standard": "149.0", "sale": "149.0", "isPromoPrice": false, "quantities": [ {"unit": "", "value": "1.0"} ]} }, {"id": "UL73_RUN_NAVY", "attributes": { "size": "Runner" , "color": "Navy" }, "avLevels": {"IN_STOCK": 1.0, "PREORDER": 0.0, "BACKORDER": 0.0, "NOT_AVAILABLE": 0.0}, "avStatus":"IN_STOCK", "inStock":true, "ATS": 60.0, "inStockDate": "Sun Jun 22 12:00:00 GMT 2014" , "pricing": {"standard": "149.0", "sale": "149.0", "isPromoPrice": false, "quantities": [ {"unit": "", "value": "1.0"} ]} } ] }}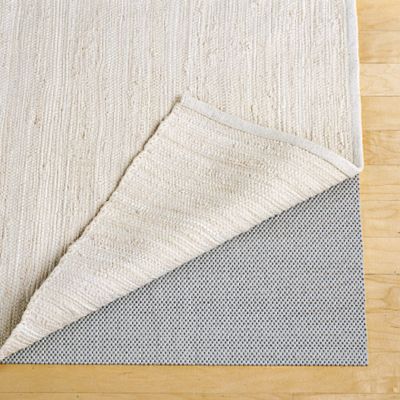 { "variations": { "variants": [ {"id": "UL21_8R_BEI", "attributes": { "size": "8' Round" , "color": "Beige" }, "avLevels": {"IN_STOCK": 1.0, "PREORDER": 0.0, "BACKORDER": 0.0, "NOT_AVAILABLE": 0.0}, "avStatus":"IN_STOCK", "inStock":true, "ATS": 10035.0, "inStockDate": "Tue Oct 28 12:00:00 GMT 2014" , "pricing": {"standard": "49.0", "sale": "49.0", "isPromoPrice": false, "quantities": [ {"unit": "", "value": "1.0"} ]} }, {"id": "UL21_5R_BEI", "attributes": { "size": "5' Round" , "color": "Beige" }, "avLevels": {"IN_STOCK": 1.0, "PREORDER": 0.0, "BACKORDER": 0.0, "NOT_AVAILABLE": 0.0}, "avStatus":"IN_STOCK", "inStock":true, "ATS": 10021.0, "inStockDate": "Fri Sep 12 12:00:00 GMT 2014" , "pricing": {"standard": "21.0", "sale": "21.0", "isPromoPrice": false, "quantities": [ {"unit": "", "value": "1.0"} ]} }, {"id": "UL21_4X6_BEI", "attributes": { "size": "4x6'" , "color": "Beige" }, "avLevels": {"IN_STOCK": 0.0, "PREORDER": 0.0, "BACKORDER": 1.0, "NOT_AVAILABLE": 0.0}, "avStatus":"BACKORDER", "inStock":false, "ATS": 10000.0, "inStockDate": "Fri Aug 15 12:00:00 GMT 2014" , "pricing": {"standard": "30.0", "sale": "30.0", "isPromoPrice": false, "quantities": [ {"unit": "", "value": "1.0"} ]} }, {"id": "UL21_2X4_BEI", "attributes": { "size": "2x4'" , "color": "Beige" }, "avLevels": {"IN_STOCK": 0.0, "PREORDER": 0.0, "BACKORDER": 1.0, "NOT_AVAILABLE": 0.0}, "avStatus":"BACKORDER", "inStock":false, "ATS": 10000.0, "inStockDate": "Fri Aug 15 12:00:00 GMT 2014" , "pricing": {"standard": "10.0", "sale": "10.0", "isPromoPrice": false, "quantities": [ {"unit": "", "value": "1.0"} ]} }, {"id": "UL21_L_BEI", "attributes": { "size": "8x11'" , "color": "Beige" }, "avLevels": {"IN_STOCK": 0.0, "PREORDER": 0.0, "BACKORDER": 1.0, "NOT_AVAILABLE": 0.0}, "avStatus":"BACKORDER", "inStock":false, "ATS": 10000.0, "inStockDate": "Fri Aug 15 12:00:00 GMT 2014" , "pricing": {"standard": "69.0", "sale": "69.0", "isPromoPrice": false, "quantities": [ {"unit": "", "value": "1.0"} ]} }, {"id": "UL21_6X9_BEI", "attributes": { "size": "6x9'" , "color": "Beige" }, "avLevels": {"IN_STOCK": 1.0, "PREORDER": 0.0, "BACKORDER": 0.0, "NOT_AVAILABLE": 0.0}, "avStatus":"IN_STOCK", "inStock":true, "ATS": 10030.0, "inStockDate": "Fri Sep 12 12:00:00 GMT 2014" , "pricing": {"standard": "49.0", "sale": "49.0", "isPromoPrice": false, "quantities": [ {"unit": "", "value": "1.0"} ]} }, {"id": "UL21_5X8_BEI", "attributes": { "size": "5x8'" , "color": "Beige" }, "avLevels": {"IN_STOCK": 0.0, "PREORDER": 0.0, "BACKORDER": 1.0, "NOT_AVAILABLE": 0.0}, "avStatus":"BACKORDER", "inStock":false, "ATS": 9999.0, "inStockDate": "Fri Aug 15 12:00:00 GMT 2014" , "pricing": {"standard": "39.0", "sale": "39.0", "isPromoPrice": false, "quantities": [ {"unit": "", "value": "1.0"} ]} }, {"id": "UL21_2X8_BEI", "attributes": { "size": "2x8'" , "color": "Beige" }, "avLevels": {"IN_STOCK": 1.0, "PREORDER": 0.0, "BACKORDER": 0.0, "NOT_AVAILABLE": 0.0}, "avStatus":"IN_STOCK", "inStock":true, "ATS": 10010.0, "inStockDate": "Fri Aug 15 12:00:00 GMT 2014" , "pricing": {"standard": "19.0", "sale": "19.0", "isPromoPrice": false, "quantities": [ {"unit": "", "value": "1.0"} ]} } ] }}
Print
Handcrafted Chindi cotton rug.
Recycled Chindi cotton rugs are woven together in a rainbow of brilliant hues for a rich, handcrafted look.
A fun way to add rich color and texture to any room.
Due to textile variations, each piece is unique.
Rug grip recommended.
Spot clean.
Made in India.
Exclusively ours.

For fun, lively floors, look no further than our colorful Chindi area rug. Handcrafted by Indian artisans in a rainbow of bright, energetic stripes, each rug is made of recycled cotton yarns for a rich, loopy texture that feels amazing underfoot. This bright, durable floor covering is excellent for high-traffic areas, and—due to the handcrafted nature and variations in each textile—no two are exactly alike. Available exclusively at The Company Store.
Rug Comfort Grip.
Rug grip made from a high-quality polyester fabric coated with a high-grade vinyl compound that gives the pad a rich, luxurious feel and supports the rug evenly to help retain its appearance.
Features superior grip to keep rugs from sliding and slipping on hard surfaces.
Balanced open-weave construction that allows maximum air circulation and makes vacuum easy.
Treated with msm-fresh anti-microbial to inhibit the growth of odor- causing bacteria, mold and mildew.
Fire-retardant and mothproofed and can be custom cut to fit any size rug.
Guaranteed to maintain its "non-slip" properties for 10 years with proper maintenance.
Made in USA and China.
Hand wash in warm water with a light detergent. Rinse and air-dry by hanging.

Protect your rug investment with our Rug Comfort Grip. An essential if you have children in the home, our rug grip evens out of your rug and prevents slipping and sliding. Even adults can trip over bunched-up wrinkles or folded corners. Our Rug Comfort Grip offers endless benefits—it makes throw rugs safer, more comfortable to walk on and keeps color from transferring from the rug to hardwood floor.

Made from a high-quality polyester fabric coated with a high-grade vinyl compound, our Rug Comfort Grip pad has a rich, luxurious feel. Designed to work on countless floor surfaces, our handy rug grip is a versatile item that should be paired with every rug in your home. We carry rug grips for every size of rug we sell. Plus, our Rug Comfort Grip is guaranteed to maintain its non-slip properties for 10 years with proper maintenance.